The extent to which cycling is not a daily choice of transport for young women was exposed at an Oireachtas committee, which heard that the numbers of teenage girls who cycle daily to school has drastically reduced in the past 30 years.
Census figures for 2016 show just 700 teenage girls cycled to school compared to 19,000 back in 1986.
Just six young women in the Limerick city area cycled to school that year. This is backed up by research by the Green schools campaign, which shows that one girl in every 250 pupils cycle to school.
The reasons for this shockingly low figure however are many, and while cycling may seem normal for boys or "it's a boys' thing," girls themselves see it as a safety issue with risks to them in traffic, embarrassment about what it does to their personal appearance, and judgement and harassment from other road users.
Ross Higgins, a lecturer in Civil Engineering at the University of Limerick and Chair of the Irish Transport Research Network, has carried out research in this area. He has found there are multifactorial barriers to cycling to school for girls compared to boys.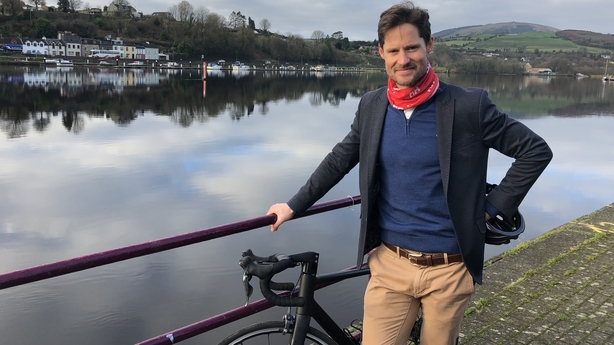 Uniforms, traffic concerns, the physical efforts of cycling, effects on their personal appearance, the big helmets, and peer influences were factors affecting girls more than boys.
There are gender differences at parental level also.
Mr Higgins found that mothers and female guardians had a significantly different approach to their daughters cycling than fathers, who did not differentiate along gender lines.
Mothers worry about the safety of their daughters on bikes, about the uniform, about comments from other drivers, and also about girls' skills with the bikes if anything goes wrong such as fixing a puncture.
RTÉ News spoke to a group of teenage girls at Gaelcholáiste Luimnigh, located in the heart of Limerick city to get their views.
For them, the long uniform skirt and the effect on their physical appearance are big barriers.
"Nobody wants to be coming into school with a big red face on them or sweating as a result of a long bicycle ride to school," said Fifth Year student Kelly Breathnach. "A lot would be insecure that people might think they hadn't had a shower that morning."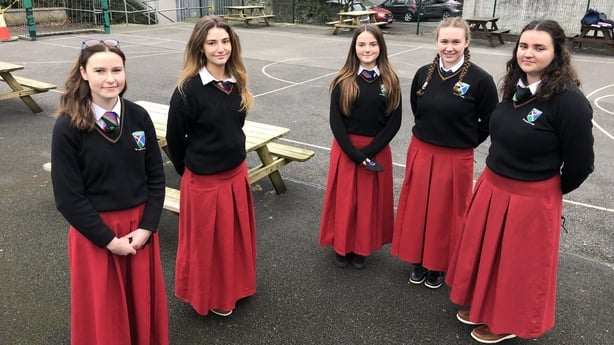 "I would not want to be coming into school feeling gross, from a long cycle ride. It would definitely be a factor for me," said Rosa Maher.
Caoimhe Doherty and Mary O'Callaghan said the number one factor for them is the long uniform skirts. "They are just too dangerous. Boys can cycle easily because they are in trousers or pants, but girls are not given that option."
Holly Whelan said she often cycles as a hobby but not to school. She believes that other drivers are intolerant of, and even annoyed by, cyclists on the road and can be disrespectful and abusive, accusing them of taking up too much of the road and getting in the way.
Sometimes, they can be subject to catcalls from boys on bikes. When Holly does cycle to school, which is not often, she says she would be inclined to take off the big helmet and the high-vis jacket before reaching school so that she would not be subjected to slagging regarding her gear.
The Green Schools programme has now appointed 51 ambassadors under their 'AndSheCycles' national campaign to encourage more teenage girls to cycle to school.
One of the cycling ambassadors is Jayne Farrell from Loreto Secondary school in Kilkenny.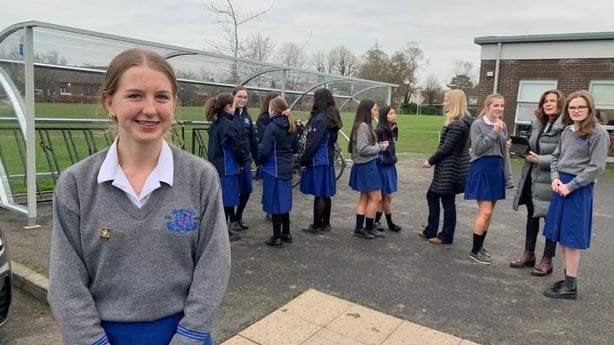 "Cycling is great fun and it is healthy. In addition it is good for the environment, which is always a plus," she said.
Chiara Hanrahan, who is Green Schools Travel team leader covering schools in Kilkenny, Carlow and Tipperary, said the ambassadors' programme is just the start of encouraging more girls to cycle, but that much more is needed.
"Ten times more boys cycle to school than girls, and when you drill down into the reasons why, cycling is seen very much from a male perspective associated with masculinity, athleticism and risk taking, whereas girls feel judged and may face social stigmas from their peers," she said.
She added: "We cannot leave the focus of change just with the girls themselves.
"We need to support them and we need planners to listen to the voices of women and girls when they are planning cycling infrastructure and make it more girl friendly."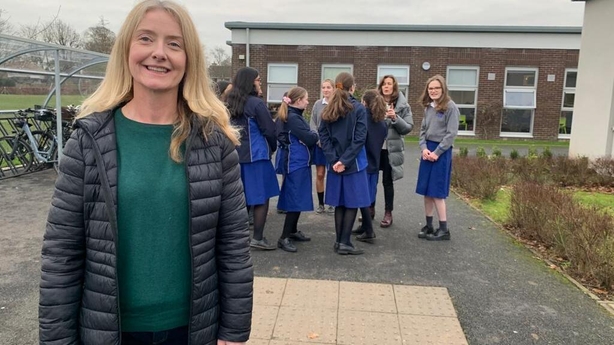 Ross Higgins goes further.
He believes the long skirt issue could be changed very easily, with a change of uniform policy in the school, and also to make it easier once girls arrive in school to make sure they have proper lockers and a bike-safe environment.
"Perhaps schools should consider actually buying a number of bikes for girls as a means of getting more girls cycling. It would be a very good long-term investment," he suggested.
The low uptake in teenage girls cycling to school, and the need for planners to really take note of girls' concerns, comes as Minister for Transport Eamon Ryan and the National Transport Authority announced details of a €289 million programme to improve cycling and walking infrastructure across the country as we adapt to the post Covid world.
The funds will be distributed to local authorities to begin work on particular projects, including work on O'Connell Street in Limerick city centre, MacCurtain Street in Cork, and the Salmon Weir Bridge in Galway, as well as the Clontarf to Dublin city centre and improvements to connections to the Waterford greenway into Waterford city.
Mr Ryan said there was a renewed vibrancy to regional towns and cities, and that more investment in active travel was needed, as well as an accelerated delivery of sustainable transport modes with the country exiting Covid-19 restrictions.