While record numbers have taken up sea swimming during the pandemic, another form of 'bathing' is also growing in popularity in Co Wicklow - and no swimsuits are required.
Forest bathing means 'bathing' in the forest atmosphere or taking in the forest through our senses.
"It's not like a hike or a walk. It's all about connecting with nature through all your senses. You notice what you can see, hear, smell, taste and touch," said Cathelijne de Wit of Forest Bathing Wicklow. "It's all about slowing down and feeling calm and peaceful."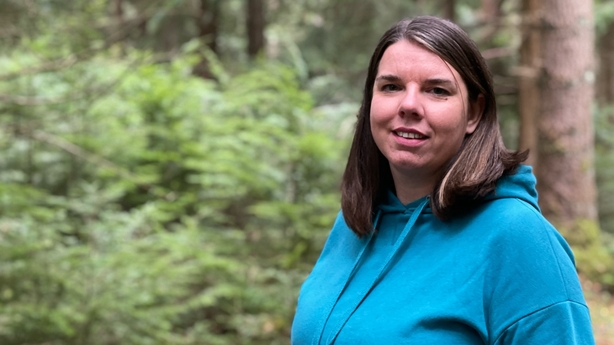 Cathelijne is a member of Wicklow Forest Bathing Guides - a group which came together at the end of last year following a pilot ecotourism training programme initiative that was developed by the Co Wicklow Partnership and funded under the LEADER Rural Development Fund.
Originally from the Netherlands, she had been working as a tour guide before the pandemic hit.
"I moved to Ireland about seven years ago, because I loved Irish nature so much. I was working as a tour guide, mainly for foreign tourists, but when Covid hit they couldn't come any more, and I was out of a job. Fortunately, where I live in Wicklow, I was able to immerse myself in nature. When I saw the ad for the forest bathing guides, I decided to apply. Thankfully, I was picked and I successfully completed the training."
Forest Bathing, or shinrin-yoku, originated in Japan in the 1980s. Today, an estimated five million Japanese spend time in forests to revive body and spirit.
"It developed there because people needed a way to deal with stress-related health issues. A lot of people were burned out and doctors noticed they were cut off from nature and needed to reconnect. Since then, several scientific studies have shown that forest bathing can reduce blood pressure, boost your immune system, and is good for your mental health," Cathelijne explained.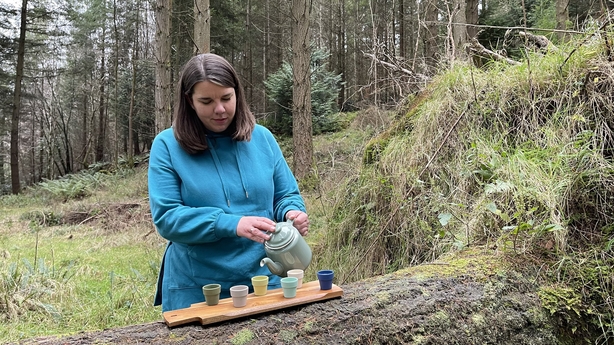 Forest bathing has also been gathering momentum in other parts of the world, including the UK, where the Duchess of Cambridge is a fan.
The garden Kate Middleton co-designed at the Chelsea Flower Show in 2019 was said to be inspired by shinrin-yoku.
Practitioners say forest bathing is not just about improving the health of the participant but also the health of the planet.
Cathelijne said: "Once you connect with nature, you feel the need to protect it. So I think that forest bathing can help in the fight against climate change. It's just making people more aware of what there is around them and why it needs to be protected. When you are in the city, it can feel like there's no nature left at all. But then you come into the forest and there's so much biodiversity.
"If you go on one of our forest bathing walks, it's just really nice - after the two years we've had - to actually have a conversation with people that isn't about Covid. It will be about the trees, the ferns, and the birdsong that you hear. You won't just be connecting with nature, it's a nice way to connect with people again."
In our 'Climate Heroes' series of reports, we shine a light the people who are stepping up to protect our environment and tackle climate change. While these people come from all walks of life, they share a common purpose to improve the world around us.