An assistant garda commissioner has said a review into the IRA killing of a garda and a soldier during the rescue of the kidnapped businessman Don Tidey in 1983 will "prove beyond doubt" that claims they were shot dead by garda or army weapons are totally untrue.
Mr Tidey was kidnapped by an IRA gang as he took his 13-year-old daughter to school in November 1983 and held captive for 23 days.
The supermarket executive was found following an intensive garda and army search and a shootout in Drumcroman Woods in Derrada in Co Leitrim during which Garda Gary Sheehan and Private Patrick Kelly were shot dead.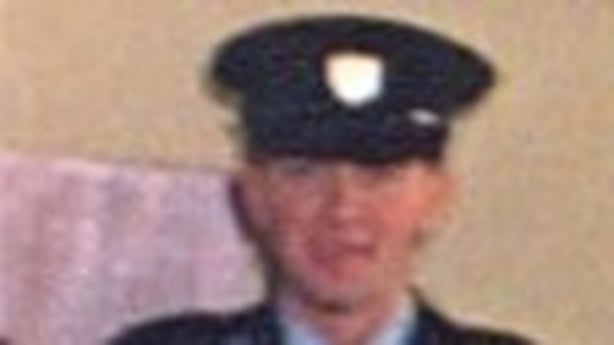 Assistant Commissioner John O'Driscoll, who is in charge of An Garda Síochána's Serious Crime Review Team dismissed claims and rumours on the internet that Garda Sheehan and Private Kelly were killed by "friendly fire" as they searched for the businessman.
The Assistant Commissioner described these suggestions as "totally untrue".
He said gardaí are finalising their review of the case which would conclude in a "a short period of time" and "prove beyond doubt" that the garda and the Defence Forces member were not killed by state weapons.
The Serious Crime Review Team, which is also known as the cold case unit, is also currently looking at a number of other historical cases including the murder of Sophie Toscan du Plantier in west Cork in 1996.
The Assistant Commissioner said the murder inquiry remained "a live investigation" but that officers from the Serious Crime Review Team were also working with the Senior Investigating Officer in charge of the case in Cork.
However, Asst Commissioner O'Driscoll said the nature, extent and timeline of a review of the case has yet to be decided but gardaí were taking into account issues such as the advances in forensics.
We need your consent to load this rte-player contentWe use rte-player to manage extra content that can set cookies on your device and collect data about your activity. Please review their details and accept them to load the content.Manage Preferences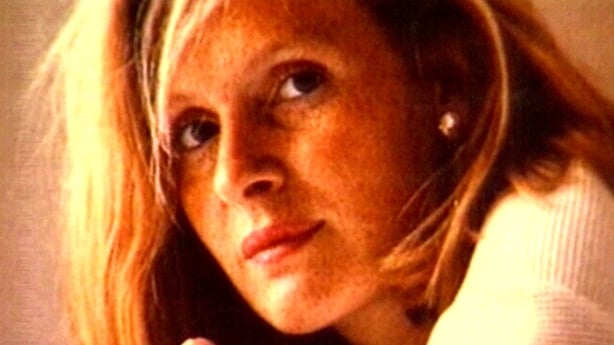 The Assistant Commissioner is also the head of the Drugs and Organised Crime Bureau which, for the first time, handed over to the State more than €8m in cash it seized in 2021 from criminals and organised crime groups.
Asst Comm O'Driscoll said the bureau's main focus this year has been to prevent gangland murder and protect life.
It has intervened in 77 "threat-to-life" incidents in the last five years but in just two such incidents this year
The number of murders has been halved in the last three years from 41 to 20 with just one gangland murder this year.
The Assistant Commissioner said the investigation of organised crime is now an international endeavour with transnational organised crime groups being targeted by a combination of law enforcement agencies and joint investigation teams (JIT) from different jurisdictions.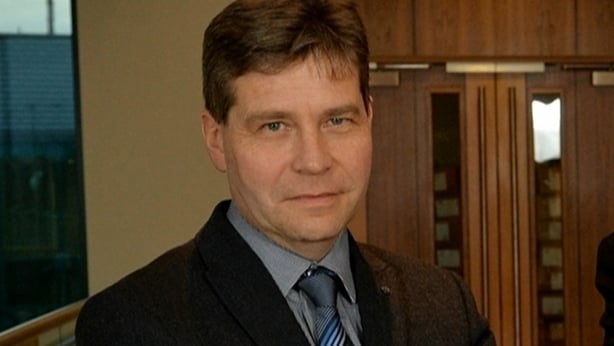 The first JIT was set up to investigate the abduction and torture of the Mannock director Kevin Lunney.
Asst Comm O'Driscoll said the investigation into the wider conspiracy in that case is ongoing and will take time but he insisted gardaí are confident that other people will be brought before the courts.
Three men have already been jailed for their roles in the attack, two other files are currently with the Director of Public Prosecutions.
Darren Redmond (27) from Caledon Road in East Wall in Dublin has been sentenced to 15 years in prison, 40-year-old Alan O'Brien of Shelmalier Road also in East Wall has been sentenced to 25 years, while "the Ringleader" who cannot be named is now serving a 30-year jail sentence.
The gardaí also believe they have identified the IP addresses of those behind the cyber attack on the HSE earlier this year.
The Assistant Commissioner said they have prevented the gang from carrying out a further 750 attacks and that each time they attempt to hack a computer system they are met with a Garda Síochána "cease-and-desist" notice.
"We have a better knowledge of who was involved and they are not located in Ireland," John O'Driscoll said.
"We are working to gather sufficient evidence to secure prosecutions," he added.
He also said that even though stolen HSE files and information have been found in the US, gardaí still believe the Conti group based in Eastern Europe is behind the attack.
On the issue of increased allegations of garda corruption, the Assistant Commissioner said in the context of the number of people in the organisation only a small number of gardaí were allegedly involved.
He said there was the potential for people in any organisation to engage in wrongdoing and criminals will target people in law enforcement who are vulnerable.