Spain will reimpose a nationwide rule requiring the use of masks outdoors, the government has said, as the country grapples with a spike in Covid-19 infections.
Prime Minister Pedro Sanchez's cabinet will hold a meeting tomorrow to approve the decree, the government said in a statement, without specifying when it would come into force.
Spain ended mandatory outdoor mask use in late June, while still requiring them indoors in public spaces or in crowded outdoor spaces where social distancing was impossible.
It was first imposed in May 2020 after the first wave of the virus.
The announcement came as Mr Sanchez met via video with regional leaders to discuss ways to reduce the spread of the Omicron variant first identified in southern Africa late last month.
Spain has around 80% of its population of 47 million people vaccinated - one of the highest rates in the world.
Until recently, it had avoided the surge in infections seen elsewhere in Europe which led to tighter rules.
But the arrival of Omicron has fuelled infections, with a record of nearly 50,000 new cases recorded yesterday, even if hospital admissions and intensive care occupancy remain fairly low compared to previous Covid-19 waves.
Spain's coronavirus infection rate rose above 500 cases per 100,000 people on Friday, crossing over the threshold considered "very high risk" by the health ministry and more than doubling since the start of December.
Yesterday, it stood at 695 cases per 100,000.
Omicron accounts for around 47% of total Covid-19 infections in Spain, according to official data, having shot up from just 3% percent the week before.
Under Spain's highly decentralised system of government, regions are responsible for health policy. Mr Sanchez called today's meeting to try to coordinate the response to the surge in infections ahead of the Christmas break.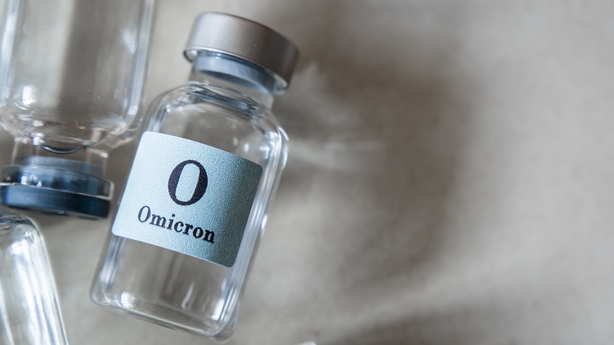 The northeastern region of Catalonia, whose capital is Barcelona, is poised to be the first Spanish region reinstate a nightly curfew.
It has asked the courts to authorise a series of restrictions, including an overnight curfew, the closure of nightclubs and limiting capacity at gyms, restaurants and theatres, from Christmas Eve and lasting 15 days.
In the Madrid region, however, the conservative government has pledged to keep the hospitality sector open over the festive season.
Spain has been hard hit by the pandemic, recording nearly 89,000 deaths and 5.6 million infections since it started.
Fourth Covid-19 jab needed, German health minister says
German Health Minister Karl Lauterbach has said that a fourth vaccination will be necessary in the fight against the coronavirus pandemic due to the more contagious Omicron variant.
He said that Germany has ordered 80 million doses of a vaccine made by Biontech specifically targeting Omicron and should arrive in April or May.
Germany has also ordered four million doses of the newly approved vaccine Novavax - seen as more acceptable to vaccine sceptics - and 11 million doses of the new Valneva shot, which is waiting for marketing authorisation, Mr Lauterbach said.
The Novavax shots will arrive in the country in January, Mr Lauterbach told a news conference.
"An offensive booster campaign is our most important building block in the fight against Omicron," the health minister said.
Mr Lauterbach threw his support behind a general vaccine mandate, saying that without one, it would not be possible to manage coming waves of infection over the long term.
According to Lothar Wieler, president of Germany's Robert Koch Institute (RKI) for infectious diseases, Omicron will be responsible for most coronavirus infections in Germany within three weeks.
"Christmas should not become the spark that starts the Omicron blaze," RKI chief Lothar Wieler told the same news conference, adding people should limit contacts to an absolute minimum.
Japan tells US military to enforce virus rules after base cluster
Japan has urged the US military to adhere to coronavirus testing and quarantine rules as a cluster linked to an American base grew to more than 200 cases.
Cases have nosedived in recent months in Japan, which has seen a comparatively low 18,300 Covid deaths during the pandemic.
But in recent days, 215 people linked with the US base Camp Hansen in Japan's southern Okinawa region have tested positive, Foreign Minister Yoshimasa Hayashi said.
Mr Hayashi said he had voiced "strong regret" to the commander of US Forces Japan, Lieutenant General Ricky Rupp, over anti-infection procedures for American military arrivals.
Japan's borders are closed to almost all foreign nationals. Incoming travellers must get tested before departure and on arrival, then isolate for two weeks at home or in hotels.
Mr Hayashi said, however, the US military was testing soldiers only three to five days after they landed, with newly arrived troops allowed to move freely inside their base.
"These rules are not consistent with the Japanese rules," he told reporters in Tokyo, saying he had been instructed by Prime Minister Fumio Kishida to voice his concern to LTG Rupp.
It was unclear how many in the Okinawa cluster have the fast-spreading Omicron virus variant, which accounted for nearly three-quarters of new US cases in the past week.
While the American military was tightening its rules, Mr Hayashi said he had demanded strict enforcement.
LTG Rupp told Mr Hayashi he regarded the situation at Camp Hansen seriously and promised to increase testing of those entering Japan, among other measures, according to the foreign minister.
There are around 20,000 US Marines in Okinawa, along with thousands more troops from other American military services.
Last year, two US Marine bases in Okinawa - including Camp Hansen - were put into lockdown and restrictions imposed at other bases in the region, with local officials criticising the US military's containment efforts.