Handcrafted robins are winging their way around the world from a tiny corner of Ireland which has been hit hard by the pandemic.
Artist Carol McGowan, who lives in the village of Kiltyclogher, Co Leitrim, has seen demand for her needle felt robins take flight ahead of Christmas, with many of her customers sending them in memory of loved ones who have passed away.
Carol first started making the robins to send as gifts to the families of people who had died with Covid-19 in the area. There are less than 300 people living in Kiltyclogher. Carol said 12 people died during the pandemic and their deaths were felt deeply in the community.
"I started to think if there was a gift I could send that would be delivered by a postman that would acknowledge their passing in a hopeful or non-religious way," Carol said.
"Because of the associations with the robin and the afterlife, I decided I would create these memorial pieces to send to them.
"Then the calls started coming in with people looking for more and more to the point I thought I need to make this into a business, so Heartfelt Gifts was born."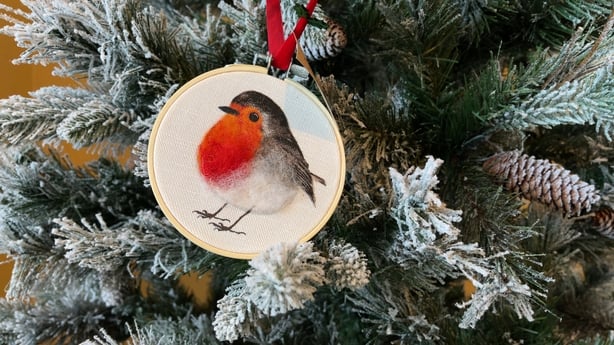 Carol is a graphic designer by trade and took up needle-felting last year as a way of keeping herself occupied during lockdown.
She began selling her robins in August on the Shop in Ireland platform where they are now a top-seller. Her hobby has now become her full-time job. She is making approximately 60 pieces every day and the village's small post office is being kept busy with her orders going out.
"It's lovely to be able to be able to create a product here in Kiltyclogher and make it from start to finish," she said. "A large volume of parcels are now going out with the Christmas period, and while it's not a Christmas product, people have embraced it for the Christmas market. It's a real privilege."
Kiltyclogher is involved with the Innovating Communities programme which aims to empower local people to find solutions to challenges faced in their communities. Carol says the mentorship she has received has been invaluable and she is proud of what she has already achieved.
Her hopes for 2022 are high and she plans to create another full-time role in her company for someone else in the village.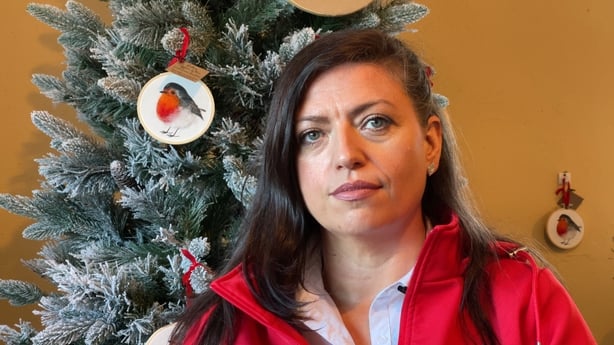 She said: "We have faced so many challenges with Brexit, especially in a border county, and with the lockdowns that happened. Being able to manufacture within your locality has huge potential in Ireland.
"We all experienced delays in getting pieces shipped in from abroad, but if we can manufacture and create within the country itself, it's a win-win situation."
As Carol's robins fly into people's homes, she feels a great connection with her customers.
"I have to thank everyone that has bought from me and sent me the most beautiful messages. They stop you in your tracks, some of these messages are so personal.
"They make you think about how lucky you are and how important it is to cherish the people around us and to look after those who are grieving. You don't know what getting a parcel like that through the door can mean."