If ever a reason was needed to be concerned about the type of people that children can meet on the internet, Kieran Creaven is it.
A recidivist, predatory, manipulative, committed and devious paedophile, he was prepared to abuse children online and in person, and travel to the far corners of the world to do so.
Kieran Creaven hid in plain sight. In stark contrast to his online profiles which he set up to mask his activities as a prolific child abuser, in the real world he was a well-liked and highly respected television sports producer. He was popular where he worked in RTÉ because of his personality and his professionalism.
He was qualified, experienced and known to be a hard worker. Far from an ebullient, boisterous, imposing character, his was a calm, soft spoken but highly efficient demeanour.
Creaven worked as a freelance sports sub-editor before formally joining RTÉ in 2002. He progressed up the ranks to senior producer before being promoted to the position of editor of RTÉ's racing coverage. He was assigned to deal directly with sporting bodies and worked at major international sporting events abroad, including the European Soccer Championships and the Olympics in Beijing and London. He had an envied position.
Creaven was trusted by the management, administrative and presenting staff in RTÉ because he was good at his job. He was known as "a steady hand".
When one of the executive editors got sick three days before RTÉ's coverage of a major tournament was about to begin, Creaven, without previous training or experience, seamlessly stepped in, acted up and took on the role with no consequent adverse impact on programming.
Creaven would also produce racing events, including Cheltenham, but during extended leave periods he would disappear for weeks on end to poorer countries in Asia and Africa, including Thailand and Kenya.
A married man, he travelled alone for much of the time and, on his return, talked in the canteen about his time "backpacking in the Philippines". His former colleagues who thought it strange at the time now view these 'holidays' in a very different light. They knew his wife and describe her as "a beautiful person". The couple had no children.
Creaven wasn't unsociable and would regularly join colleagues for a drink after work. He also attended parties and events where he was friendly but unassuming.
He was at one such RTÉ social occasion the night before he was arrested in the UK in November 2017. He left early telling colleagues he had to catch a flight to see the Leeds match the following day.
Arrest in Leeds
He had in fact walked into a trap. The group 'Predator Exposure' had lured Creaven to the UK on the pretext of meeting a child he could sexually abuse. For the previous four months he thought he had been communicating online with a 13-year-old girl. He had in fact been talking to a middle-aged woman with a child of her own.
The vigilante group surrounded and interrogated Creaven in Leeds city centre. They filmed the encounter and uploaded the footage on the internet before he was arrested and taken into custody.
He tried to claim he had been acting in "loco parentis" and had flown to the UK to care for the child. However, when police searched him they found two phones, two boxes of condoms and evidence of his previous paedophile activities.
Creaven was 56 when he was charged and sentenced the following year to 18 months in prison in the UK. It marked the end of his seven-year marriage and his 16-year career. RTÉ immediately sacked him when he pleaded guilty on Monday 17 November 2017.
Warning: Readers may find further details in this article distressing
Creaven spent nine months in jail because he was granted 50% remission for good behaviour. When released, he returned to Ireland to live in Dublin's north city.
News of his arrest hit the staff in RTÉ like "a thunderbolt", particularly those who worked with him in the Sport Department. Today in the organisation where he was once held in such high esteem, there remains a sense of shock, anger, disgust and betrayal.
Unbeknownst to his colleagues, contributors and friends, Creaven had spent the previous ten years watching online the most violent and abusive images of children and babies being tortured and raped, while also seeking to replicate these crimes in Ireland and other countries around the world.
Former colleagues he was close to remain extremely upset by what he has done. Those who are parents are still trying to deal with the distressing reality that a man they liked and trusted was also sometimes around their children.
Fake profiles on social media
Creaven initially tried to diminish the import of his crimes by explaining them away as "a porn addiction gone wrong". That excuse was demolished when the facts emerged as to precisely what he had been doing.
Creaven made persistent and determined efforts to engage with and groom young boys and girls to ensnare them into sexual activity. He operated behind fake profiles on social media, telling children he linked up with that he worked in film and television to impress them. He sent thousands of messages that graduated from initial flattery to highly sexualised conversations.
Creaven used emojis and language appropriate to the children's ages. He called them "babe", told them they were "cute and funny", wished them "night night" and talked about being in bed with them to "cuddle and snuggle".
He told them he missed them when they were offline and sent them obscene images and videos of himself. He also travelled abroad to sexually abuse other children with promises of money and goods way beyond the means of the children and their families.
Specialised garda unit begins investigation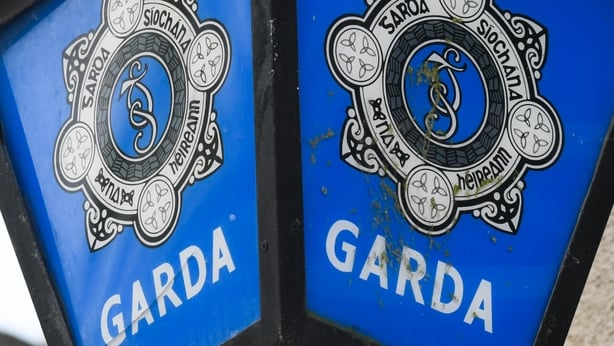 Creaven's arrest in Leeds marked the start of an investigation by the Garda National Protective Services Bureau. It specialises in domestic violence and sexual abuse crimes. Police in Yorkshire contacted gardaí after they had arrested Creaven in 2017 to find out more about him but detectives here knew nothing about him. He was not on their systems and had no previous convictions.
Two days later his home in Dublin, where he lived with his wife, was raided. Detectives also visited RTÉ and phones, computers, documents and other evidence were seized during searches. Footage and photographs of children being sexually abused were found on his electronic devices.
Gardaí contacted Facebook, SKYPE, PayPal and Moneygram and the names and email addresses Creaven had been using emerged from searches here and his admissions in UK.
Yorkshire Police also handed the evidence they had gathered over to gardaí who used it to establish what Creaven had been doing over the previous decade and build a case against him here. They also worked closely with Interpol and the authorities in the Philippines in what became a multi-jurisdictional inquiry.
Creaven flew to the Philippines in October 2014 where he filmed himself abusing children in conditions of poverty and squalor. He kept two videos on a micro SD HD card, one 15-minutes long, the other six minutes. He brought this memory card with him to Leeds in November 2017. The police found it when they searched him.
The first video on 12 October 2014 shows Creaven sexually abusing a girl who is aged between 10 and 12 on a bed in a room. A television is on in the background. At times Creaven records himself, while at other times someone else records the video.
An adult, another child and a baby can be seen in the room where the abuse occurred.
The second video of Creaven sexually abusing the same young girl in the same bedroom is recorded four days later. His face and "distinctive tattoos" are clearly visible.
'I begged him to tell me who the child in the video was'
Gardaí were extremely anxious to track down that child, but even though 'the game was up' long ago, Creaven refused to cooperate. He declined the opportunity to display remorse and show empathy for the plight of the girl and help detectives track her down.
Detective Garda Johanna Doyle has worked in the area of child exploitation for over 12 years. Every day she and her colleagues examine child abuse imagery as part of criminal investigations, but it is unusual for them to find themselves in the same room as the person who created the content. In this case it was Kieran Creaven. "I begged him to tell me who the child in the video was," she said, "but he exercised his right to silence and his answer to all questions was 'no comment'."
Almost two years later Creaven had a change of heart but by then he had already pleaded guilty and was awaiting sentencing. Creaven invited gardaí to the Midlands Prison last July to interview him again, but all he told them was that he had been picked up on a main street in Manila and driven in a sidecar in the dark for 40 minutes. It was too little too late and too vague.
Gardaí have been unable to find the child or identify her and her whereabouts remain unknown. Creaven however used the prison meeting in his defence in court as a mitigating factor to reduce his sentence. But Judge Melanie Greally referred to it as "a belated effort" for a young girl whose "fate is unknown".
"As she has not been rescued," the judge said, "it is difficult to conceive she has any hope of a normal childhood, much less a bright future."
Gardaí also discovered another video of Creaven talking to a young girl on a beach in Vietnam. Creaven booked into a hotel in Hanoi in 2013 and while he was on the beach with the child he kept trying to film down her top. He also tried to persuade her to come back and meet him again on the beach the next day. No offence could have been proved from the footage but it did serve to illustrate that Creaven travelled to meet children in South East Asia.
Abuse in person and online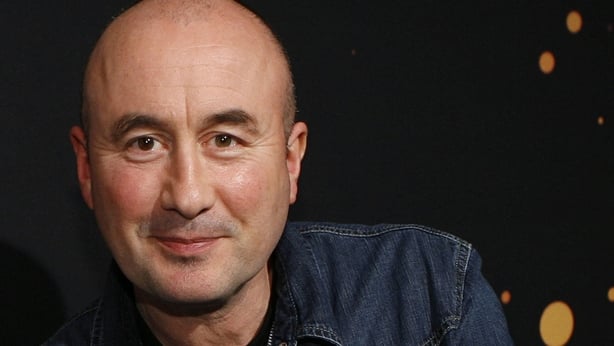 Creaven was prolific in his attempts to sexually abuse children in person and online. Obscene conversations on SKYPE with children abroad were found on a HP device.
In one, an adult is in a room with two young children in the Philippines. The adult then ensures the children are sexually abused to the satisfaction of a comparatively wealthy man in front of a computer screen in another country over 11,000 kilometres away. Creaven paid €40 for this. It was pocket money for him, but would cover at least a week's worth of groceries in the Philippines.
In another conversation on 15 October 2017, Creaven had trouble with his credit card and agreed to pay for the similar sexual abuse of children in cash. "I will send you dollars to your home address," he told the adult who had brought the children into the room to be abused.
Abusive images of children aged seven and 12 were also found on a USB key. A video and an obscene image were discovered on a scandisk and a video of a man abusing a two-year-old girl was found on Creaven's Samsung phone. A video of a toddler being abused was also recovered.
Creaven also used at least two different Facebook accounts to chat with children in Ireland in his attempts to groom them. "After seeing your pic again," he told one of them, "I'm a fair few years older than you, so probably shouldn't be messaging you. My intentions are 100% naughty, ha."
He sent an abusive image of himself engaged in a personal sexual act to a 14-year-old boy who was on Facebook under a girl's name. The boy told gardaí he was "totally grossed out and nearly vomited". He logged out of Facebook and never reopened that account.
Offences in Ireland, UK, Philippines
Creaven also tried to groom a 13-year-old girl in Ireland and told a 16-year-old girl online here that he would like to have met up with her. The teenager told him she had stayed at a hotel in Dublin while attending a Justin Bieber concert. The child was vulnerable. She was in the care of TUSLA, the Child and Family Agency at the time. In all, gardaí identified eight children Creaven had abused over the three-year period but know there are more.
Creaven was arrested and questioned by gardaí in October 2019. He was interviewed several times but made no comment and nothing of evidential value was secured. He was charged a year later with 17 child abuse offences including child sexual assault, child exploitation and possession of child abuse images. The offences took place in Ireland, the UK and the Philippines.
When his crimes were put to him, Creaven replied "no response until I have spoken with my solicitor". He did not take up bail and earlier this year pleaded guilty to ten of the charges. None of the abused children made victim impact statements.
Any victims urged to contact gardaí
Creaven offered no help to gardaí in the course of their investigation and there are still children he was in contact with who have not been identified. Gardaí have issued an appeal for anyone with information about Creaven or any of his victims to contact them. The case remains open for the time being.
In spite of his lack of cooperation, detectives succeeded in identifying five children in the Philippines who were subsequently rescued by the police in the Philippines. Through their investigations into his SKYPE and money transfer accounts, they were able to identify an address in the Philippines where Creaven had sent the payments.
"In this particular case," Detective Superintendent Barry Walsh said, "the Online Child Exploitation Unit, within the Garda National Protective Services Bureau, worked with colleagues in Interpol and the Philippines to identify a number of child sexual abuse victims who were subsequently repatriated to places of safety."
Kieran Creaven is from outside Ballinasloe in Co Galway. He has by his crimes "alienated family and friends". Some will never speak to him again.
His unwitting wife said he had become withdrawn in their marriage in the years he was sexually abusing children and, although she realised there was something wrong, she never thought it could be this. He was preoccupied with it for over ten years, she said, and it was only after he was caught that he became more communicative and expressed relief.
In a letter she wrote to a judge in the UK she described him as "a law abiding, kind, gentle and intelligent man". Their marriage, she said, "is shattered" and they have since divorced.
Creavan wrote a letter to the court in Dublin. He said he wanted to express his deep apologies to all the people he had hurt and damaged physically and emotionally by his abhorrent behaviour, particularly to the girl in the Philippines. He said he was deeply ashamed and he hoped these girls are now safe, a sentiment which cannot be substantiated as gardaí have not been able to find them.
He also apologised to his wife and family and described his arrest in Leeds in November 2017 as "a good thing". He had "lost touch with his moral compass and conscience", he said, but his arrest had brought him back from the "dark and disturbing spiral" he had been sucked into.
Creaven jailed for ten years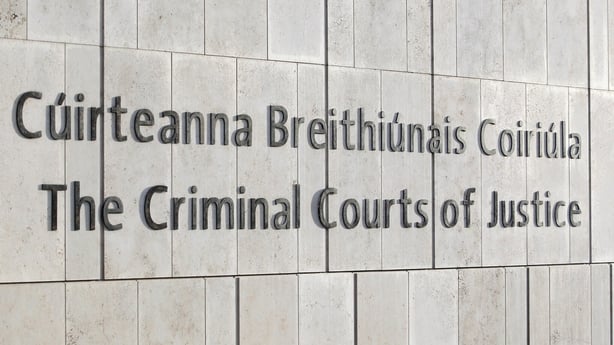 Creaven sat quietly in a jail with a prison officer yesterday afternoon as the judge told him it was important that those who sexually exploit children do so in the knowledge that if they are detected they face the greatest penalties. He was sentenced by video link and didn't appear in Court 5 of the Criminal Courts of Justice.
On the ten counts ranging over a three-year period he was sentenced to between two and 13 years but the sentences run concurrently and, with mitigation, the total jail sentence is 10 years. He has already served just over a year, and with remission he'll be free in six-and-a-half years.
Judge Greally said she will impose post release supervision conditions in two weeks time but pointed out that Creaven has done irreparable damage to his reputation and will carry the stigma of being a registered sex offender for life.
Detective Superintendent Walsh said the conviction sent a clear message that there was no safe haven for those who choose to engage in sexual abuse and child sex exploitation in Ireland or abroad.
A spokesperson for RTÉ said: "Kieran Creaven was dismissed by RTÉ with immediate effect following his guilty plea to charges made against him during legal proceedings in Leeds Crown Court on Monday 18th December 2017. RTÉ provided assistance to An Garda Síochána as requested during its investigation."
RTÉ didn't respond to questions about whether Creaven had used RTÉ equipment, had carried out inquiries as to his behaviour on RTÉ time or whether any online or other procedures had been examined or changed following the discovery of his crimes.
Creaven says that his arrest and imprisonment has given him time to reflect on how he had taken "the wrong path" in life. He said he wanted to ensure that it doesn't happen again and, to that end, self-examination of what led him to offend and psychotherapy will continue for the rest of his life.
"I know I committed despicable acts," he said. "I want to apologise to all I have caused suffering to, I'm responsible for my acts and I accept I must pay for my crimes."
The Probation Service in the UK however has found that Kieran Creaven poses a high risk of harm to children and is a moderate risk of reoffending. The Probation Service here has also assessed him as a "moderate risk". It means that while it's likely he may not abuse children again, there is also a chance that he will.
If you have been affected by any of the issues raised in this story, support is available