An independent report into the cancellation of 999 calls made to the gardaí has found that information provided by callers was not accurately recorded and gardaí were sent to the wrong locations.
The interim review commissioned by the Policing Authority found that supervision, quality control and procedures for managing people were either not followed, not effective or weak.
The report was carried out by former Chief Inspector of Police Scotland Derek Penman.
Garda Commissioner Drew Harris was questioned about the report at a public meeting of the Policing Authority this afternoon.
The Garda Commissioner said the Gardaí accept the findings in the independent report on the cancellation of 999 calls but some recommendations will take longer and more consideration to implement than others.
Drew Harris once again apologised at the Policing Authority for what he said were the Garda's failings to provide the level of policing service that is expected.
He said he fully accepted that victims of domestic violence were failed, the Gardaí are committed to rebuilding trust and the report by former Chief Constable of Police Scotland Derek Penman will help with that.
He said he welcomed the finding that the Gardaí had responded promptly to the issue, had conducted a deep victim based review and had been consistent when dealing with the most vulnerable, illustrating a compassionate approach.
The report found that 25% of the cancelled calls, which were to local stations, were not recorded and there may be a legal impediment to that.
Commissioner Harris said the issue arose because of a variety of reasons including the pressure of work, people's behaviour and a lack of governance, checking and supervision. He said that while no calls went unanswered, it was when they were converted to incidents, they were being cancelled "and that's where our problem lies".
"I think all of us have been shocked," he said, "we put so much emphasis on domestic abuse cases and yet we had this behaviour which was pointing in the other direction."
There was, he said, "a disconnect between organisation and the behaviour".
Commissioner Harris also said there was a "small group" of domestic abuse victims they have not been able to contact so they have no way of knowing what happened. Some have left the jurisdiction. Wrong addresses were recorded, he said, and further work should have happened that did not happen and the Garda recognise that as a very serious failing.
However, he also told the Policing Authority that while they accept they did not find incidents such as breaches of barring orders and should have looked harder, the gardaí "can't recreate 2019 in terms of our response and what was lost".
"In policing the things that trip you up are the day to day", he said, "supervision, ongoing governance". They have, he said, "good public servants working hard, we just have to think around what their behaviours were".
He also accepted that there are wider lessons to be learned.
We need your consent to load this rte-player contentWe use rte-player to manage extra content that can set cookies on your device and collect data about your activity. Please review their details and accept them to load the content.Manage Preferences
The controversy began after it was discovered that over 200,000 emergency calls between 2019 and 2020, over 3,000 of which related to domestic violence, had been improperly cancelled.
Mr Harris recently said their investigation had unearthed just two incidents of particular concern, but the Policing Authority commissioned its own independent report on the matter.
Its interim review, published today, has found incidents where "information provided by callers was not accurately recorded and this meant that gardaí were "dispatched to the wrong locations". The report does not say how often this happened.
It also found that "callers could not be re-contacted", some "remain unidentified" and therefore the gardaí were "unable to provide a service".
Some gardaí who had been sent to answer the calls were also found to have asked the dispatchers to cancel incidents, thereby avoiding initiating any follow-up.
It also found that while policies and procedures were in place, "supervision, quality assurance checks and procedures for the performance management of individuals" within regional control rooms and local stations were "either not followed or not effective" and in Dublin and three other regional control rooms they were "weak".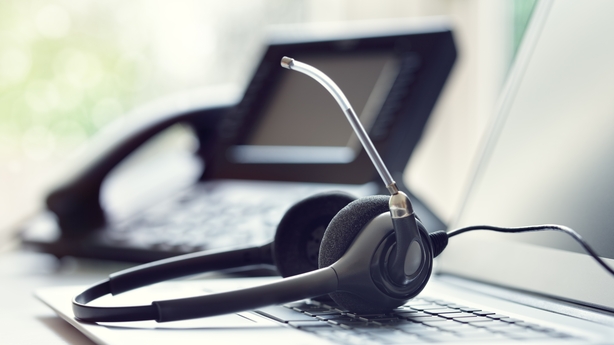 It describes the absence of call recording at local stations as "a serious vulnerability" and found no shared understanding of what constitutes to victims as "adverse impact" as a consequence of cancelled calls.
While gardaí have provided assurances of "no physical harm", the report says some victims will have "experienced detriment", but where a victim could not be identified, "the extent of any harm or detriment is unknown".
The report found that training in call taking and dispatch had been "extensive", that gardaí should have understood the limited circumstances when incidents could be cancelled.
The report also found that the fact that 999 calls continued to be improperly cancelled in September of this year was "a serious ongoing risk to An Garda Síochana".
53 emergency calls were cancelled without a proper policing response, even after previous improper cancellations had been highlighted publicly and new procedures had been put in place.
The interim report says these "additional non compliant CAD incidents" suggest checks, supervision and the management of individuals in Dublin and three regional control rooms is "weak".
The Chairman of the Policing Authority described the actions of the Garda members as "incredible", "wholly inappropriate" and "utterly dismissive" of people who call 999.
It also found, however, that those working on the service and on victim engagement were "committed to identifying vulnerability and to supporting victims and service recovery".
Many expressed disappointment that the public had not been provided with the service expected.
It also said that given the high volume of incidents any further review should be proportionate and focused on vulnerability; costs should be carefully balanced against potential benefit.
The report also found that "the ageing CAD system and other legacy technologies" in use across regional control rooms indicate "a chronic lack of investment".
The report does not say how often the incidents referred to in the report occurred or whether they represented a pattern or just once-off mistakes.
Mr Penman still has to listen to the call recordings before he can publish his final report.
That has not been possible because legal advice is still being sought by the Policing Authority and the gardaí.