Australia has halted plans to reopen its international borders to skilled workers and students, citing concerns over the impact of the Covid-19 Omicron variant.
After an emergency security meeting, Prime Minister Scott Morrison said the much-heralded 1 December reopening will be delayed at least two weeks.
Australia's borders have been closed to most non-citizens for more than 20 months, causing labour shortages and pummelling the vital tourist industry.
Mr Morrison described the delay as "a necessary and temporary decision" based on medical advice.
Australia has so far detected five cases of the Omicron variant.
"The temporary pause will ensure Australia can gather the information we need to better understand the Omicron variant," he said.
He cited new concerns about "the efficacy of the vaccine, the range of illness, including if it may generate more mild symptoms, and the level of transmission".
A plan to open the border to visitors from Japan and South Korea on 1 December is also now on hold.
Australia has had some of the world's toughest and longest-lasting border restrictions during the pandemic, thanks to a slow vaccine rollout.
The conservative government had opened the border to Australians, permanent residents and Singaporeans, but not the estimated 1.4 million skilled workers who live in the country, who were barred from reentering if they left.
This delay will also cause worry in the country's hard-hit education sector.
According to Universities Australia, an industry group, 130,000 international students remain outside the country.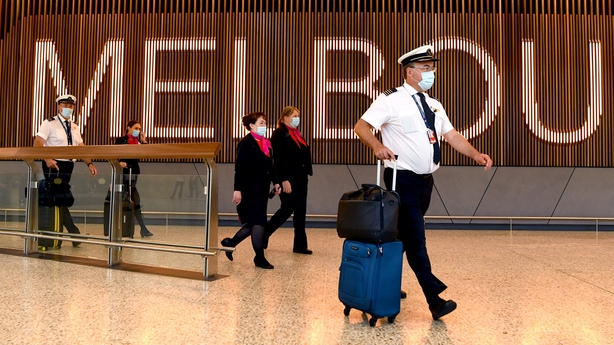 Japan bars foreigners in bid to prevent Omicron spread
Japan said it would bar entry to foreigners to prevent the spread of the Omicron variant of coronavirus, joining Israel in the strictest border measures yet since the variant's discovery.
"In order to avoid a worst-case scenario and as an emergency precautionary measure, Japan will first of all ban the entry of foreigners into the country from midnight on 30 November," Prime Minister Fumio Kishida told reporters.
Japanese returnees from a number of specified nations would have to quarantine in designated facilities, he added.
The move marked a rapid escalation of restrictions since Friday when Japan said it would tighten border controls on people arriving from six African nations.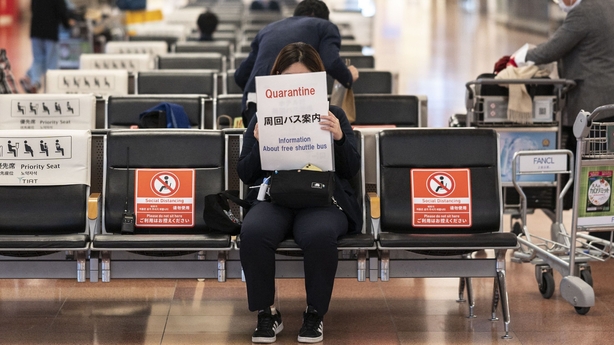 It comes just a few weeks after the prime minister's administration eased quarantine measures on foreign business travellers to help boost the economy.
The World Health Organisation (WHO) warned that deciding the severity level of Omicron, identified first in South Africa, could take "days to several weeks" in the absence of information that its symptoms differed from those of other variants.
Japan has not detected any Omicron cases so far.
One traveller from Namibia was found to be positive for the coronavirus, and further tests were being conducted to find out if it was from the new variant, Health Minister Shigeyuki Goto said in a separate press conference.
Nations around the world have enacted various border curbs since the WHO dubbed Omicron a "variant of concern." But until Japan's announcement, Israel had been the only country to ban all foreigners.
South Africa calls on travel bans to be lifted
The new, heavily mutated Covid-19 variant spread across the globe yesterday, shutting borders and renewing curbs as the EU chief said governments faced a "race against time" to understand the strain.
The Omicron strain represents a fresh challenge to global efforts to battle the pandemic, amid fears it is highly infectious.
Several countries have already reimposed measures many had hoped were a thing of the past.
A long list of countries have already imposed travel restrictions on southern Africa, including key travel hub Qatar, the United States, Britain, Indonesia, Saudi Arabia, Kuwait and the Netherlands.
Angola became the first southern African country to suspend all flights from its regional neighbours Mozambique, Namibia and South Africa.
South Africa's President Cyril Ramaphosa yesterday called on countries to lift the travel bans "before any further damage is done to our economies".
Malawi's President Lazarus Chakwera accused Western countries of "Afrophobia" for shutting their borders.
The head of the World Health Organization in Africa also urged countries to follow the science rather than impose flight bans in a bid to contain the new Covid strain.
"With the Omicron variant now detected in several regions of the world, putting in place travel bans that target Africa attacks global solidarity," said WHO regional director Matshidiso Moeti.
Doctor in South Africa says patients have 'mild symptoms'
As scientists try to determine the level of threat posed by the new strain, one South African doctor said dozens of her patients suspected of having the Omicron variant had only shown mild symptoms, such as fatigue.
Angelique Coetzee, chair of the South African Medical Association told AFP she had seen 30 patients over the past 10 days who tested positive for Covid-19 and who all fully recovered without hospitalisation.
Senior US government scientist Anthony Fauci said he "continues to believe that existing vaccines are likely to provide a degree of protection against severe cases of Covid", during a briefing on the new variant with President Joe Biden.