The generation that grew up with climate change is now choosing to study it in ever-increasing numbers.
Dublin City University is one of several Irish colleges which offer courses related to climate change and sustainability.
Dr David Robbins, the director of the DCU Centre for Climate Change, said there has been a five-fold increase in the number of students on its master's programme - from 12 to 60 in just three years.
He estimates that around 90% of his students enroll as they are already engaged with the fight against climate change, are passionate about the subject, and want to make a difference in the world.
"One or two are more strategic," he said. "They're not so passionate, but they can see it would be a good career move to say they have a master's in climate change."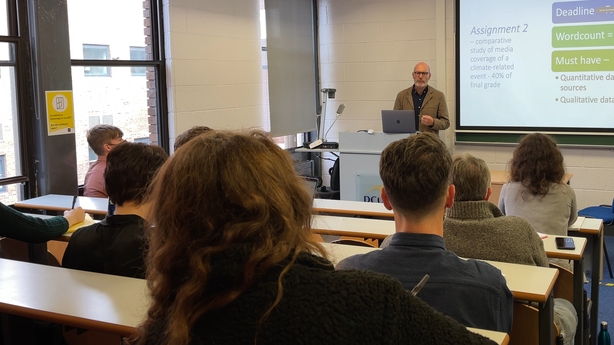 Internationally, the United States Bureau of Labour Statistics projects that employment opportunities for environmental specialists will grow by eight percent in the next ten years.
"It's an area that's going to take off in a few ways; on the corporate end of things there'll be a big demand for sustainability experts and in the area of carbon reporting and carbon accounting," Dr Robbins said.
"Every company, every public body, the civil service, in academia... There'll be huge demand for people who have expertise in biodiversity, sustainability and climate change."
Clare O'Connor (27) is a recent graduate from the master's course and she has been working in the area of policy consultancy. After studying science for her undergraduate degree, she chose to go back to study climate as she wanted to "dedicate my career to make a positive impact."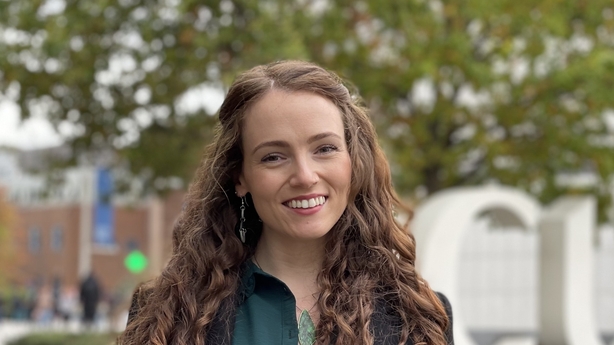 "I think companies are taking more of an interest in being greener and appearing to being greener, but the question is if that will actually translate to tangible action to reduce our emissions," Ms O'Connor said. "But I think having lots of young educated people in that area will hold them to account so they're not greenwashing. It's really about bringing down carbon emissions and reducing their environmental impact."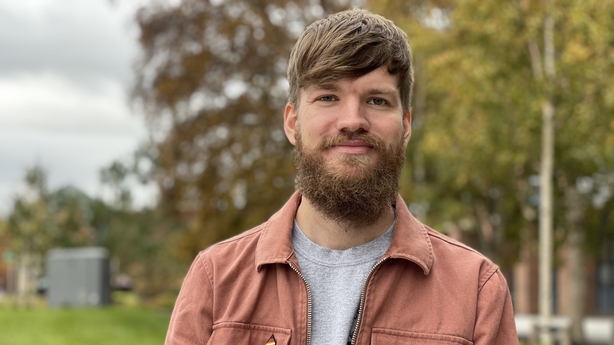 Dylan Murphy (28) is in second year and has a background in multimedia studies and he is keen to "make the world a better place". When he graduates he plans to travel to the Global South to help communities there in the fight for climate justice.
"For me, it wasn't so much a career decision to do it, it's because I'm passionate about the issue," he said. "I think some people on the course that I'm doing will be going into careers and will have an interesting perspective going in there and will shake things up."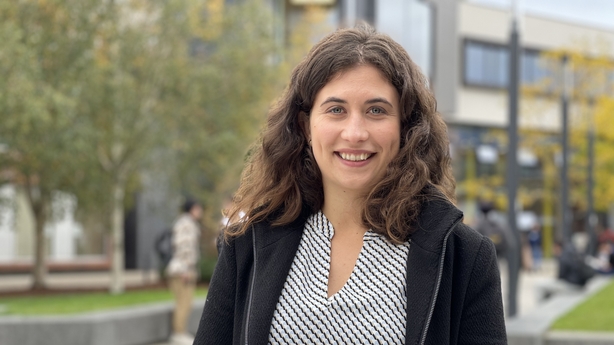 Marzia Doro (27) is from Sardinia in Italy and works in the tourism industry. When she moved to Ireland she said she became aware of the impact tourism and travel has on the environment and communities.
"I just felt like a fire inside me that I needed to do something about it," she said. "Everywhere I turned there was a similar issue popping up and I felt I needed to do something.
"I want to dedicate all my energies to this cause and so I decided to embark on this course and transition in my career so I can really dedicate the best years of my life to make this a better world and make my impact."