The community of Belturbet in Co Cavan has come together with the aim of becoming a zero waste town. The initiative, which was set up two years ago, aims to reduce waste and carbon footprint by 50% over five years.
Darragh McAvinney, who is on the Belturbet Zero Waste Committee, says the initiative was set up as community-led response to tackling climate change.
"We're all aware of climate change but this is about what we can do locally to address it," Mr McAvinney explains.
"We came together and started to implement certain projects. We wanted to raise awareness in the community so we introduced segregated bins in the town and installed a water filling station in the local secondary school to try eliminate the use of single-use plastic".
Small changes can make a difference and the group says they're focused on make people within the community aware of that.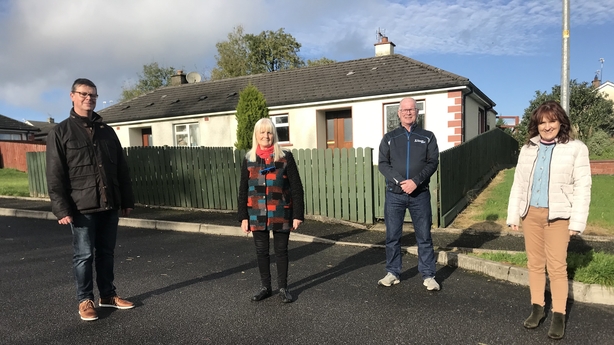 "A lot of people think we have to rely on big government decisions or massive changes within policy but on a day-to-day basis you can make changes. Decisions you make on the food you purchase and how you travel to work. These decisions can make a difference," he explains.
While Covid stalled some progress on the project, the committee spent lockdown working on a community orchard.
When the young people see the apples coming on the trees it will be an incentive for them
It saw the group source almost 100 one-year-old organically grown heritage apple trees, some of which were those once saved by the late Charles Robinson, a world-famous furniture craftsmen from Milltown, Co Cavan.
Robinson, who was passionate about conservation, travelled the border region specifically searching out unique but endangered species of indigenous plants and trees. His hope was that one day they could be saved for future generations to enjoy.
"He saved a lot of apple trees from old orchards, so this is a project encompasses bringing back those apple trees to Cavan. A lot of them would have been sourced in the region, in counties Leitrim, Monaghan and Cavan," explained Barry Wilson, another member of the Belturbet Zero Waste committee.
Peggy Gray is one of the local "tree-keepers". She said the trees were planted in her housing estate are a great addition.
"The apples aren't coming from anywhere else, they're being grown here in own housing estate," she explains.
"It's going to be a full orchard in the future. It's something for us all to look forward to. When the young people see the apples coming on the trees it will be an incentive for them," she added.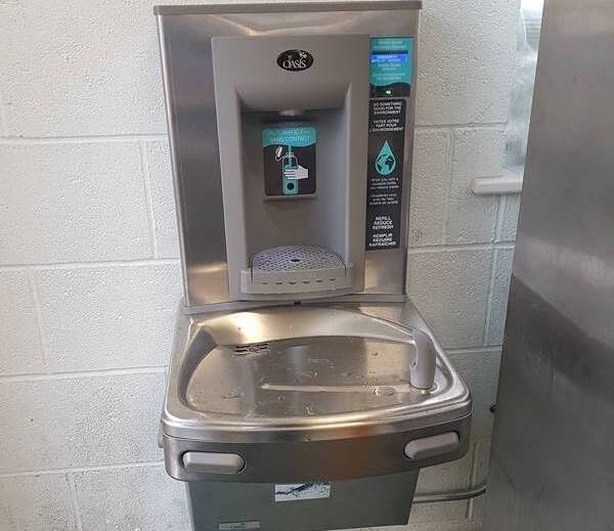 The community group is also look at drawing up a sustainable energy plan for the town. Evaluations are being carried out on commercial and residential properties with a view to putting establishing a master energy plan.
"We want to bring our zero waste concept forward and address bigger issues, like reducing the use of fossil fuels and reducing the use of electricity," explains Darragh McAvinney.
At the Railway Heritage Station in Belturbet, they are ahead of the game and have installed an infrared heating system, which they say is saving money.
"This is an old, listed building which was built in the 1800's. It was hard to heat. We were using storage heat," explains Michael Gorman, a volunteer with Belturbet Heritage Railway.
"What this new system does is it creates a thermal store, it heats the ceiling, the floor, the walls and the objects and all of those release the heat back into the room," he explains.
"This new system installed by an Irish company Pure Heat based in Dundalk will see us cut our bills by around 60%,", he said.
For the Belturbet Zero Waste group the journey continues.
"It's all about understanding what you can do and make it interesting. People think change can cost money but it's not like that. We're a small group with big plans to make change for the better," Mr McAvinney said.