An academic at Trinity College Dublin has helped Hollywood breathe new life into a long-dead language.
Marvel Studios' Eternals, released last Friday, features some characters speaking in Babylonian, a language that died out over 2,000 years ago.
Translations into Babylonian were provided by Trinity Assyriologist Dr Martin Worthington.
Dr Worthington, who is the author of 'Teach Yourself Complete Babylonian', specialises in the languages and civilisations of ancient Mesopotamia.
This region of the world, which includes present-day Iraq and parts of Iran, Turkey and Syria, is often referred to as the "cradle of civilisation".
Dr Worthington said: "I think it's incredible. As far as I know, this is the first time that Babylonian has been spoken on the big screen."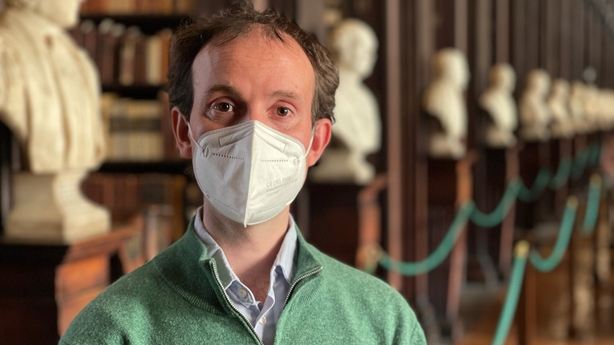 Directed by Academy Award-winning director Chloé Zhao, Eternals boasts an A-list cast including Angelina Jolie, Gemma Chan, Salma Hayek and Dubliner Barry Keoghan.
Dr Worthington said: "I think it might have started with an an email where somebody said, 'Could you give me a call about something you might be interested in?' I called them back and they explained that they were making a film, although they couldn't tell me what it was. They said there were going to be some ancient languages in it and asked if I would be interested in helping out. So, of course I said yes.
"It was thrilling to create these translations and send them out into the ether for an actor to speak them aloud, imbue them with gestures, and bring them to life. Film is such a powerful medium, which can summon a past full of moving, breathing and talking people.
"My understanding is that the film operates on multiple time planes, one of them being ancient Mesopotamia. That's why they wanted to include the original language, to make it more authentic and intellectually exciting. And so they turned to someone who works in that line of business."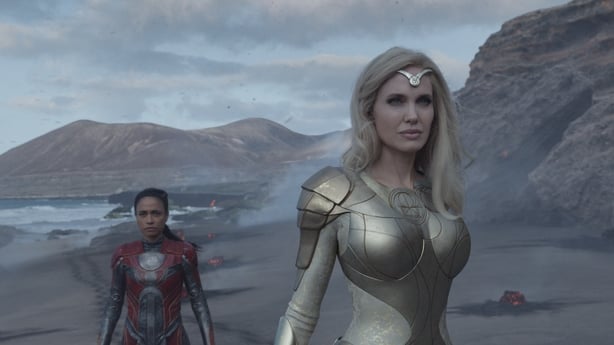 One of the most challenging aspects of Dr Worthington's work on the film was coming up with translations for everyday phrases such as "let me help you" or "wait a moment".
That's because our understanding of Babylonian comes from written, and often quite formal, documents, mostly cuneiform tablets.
Dr Worthington explained: "There were a couple of occasions were people needed to say 'thank you'. Famously, Babylonian doesn't actually have a word for 'thank you'. So I had to find workarounds - expressions such as 'May the gods bless you' (ilū likrubūki to a woman, ilū likrubūka to a man). No Babylonians are alive today to correct me, so we'll see what my colleagues say and hope for the best!"
Coincidentally, Trinity is the alma mater of Edward Hincks, the Irish clergyman who was one of the decipherers of Babylonian cuneiform in the 19th century.
Dr Worthington said: "Ancient languages have always seemed to me to glitter with a special brand of magic. As a child they fascinated me from the moment I clapped eyes on Egyptian hieroglyphs, and later I went on to discover that these are just the tip of an iceberg.
"I think it's extraordinary that this film decided to go out and use an ancient language for real. Hopefully, Eternals will raise awareness of ancient Mesopotamia and its fascinating cultures, and I hope people will go on to explore them further."