Organisers and players of indoor sports have called for clarity around the current guidance on Covid-19 for underage matches.
Tonight, the Department of Sport said it would study recommendations on the matter...
The latest rules from Sport Ireland say that anyone taking part must have a Covid cert. However, under 12s can't comply, because they're not eligible to be vaccinated.
At Éanna Basketball Club in south Dublin, head coach Darren McGovern acknowledges the last week has been a challenge.
"Frustration, anger, disappointment are the words ... we'd use," he says.
After over a year-and-a-half of pandemic disruption to their games, clubs across the country were due to get their underage leagues up and running.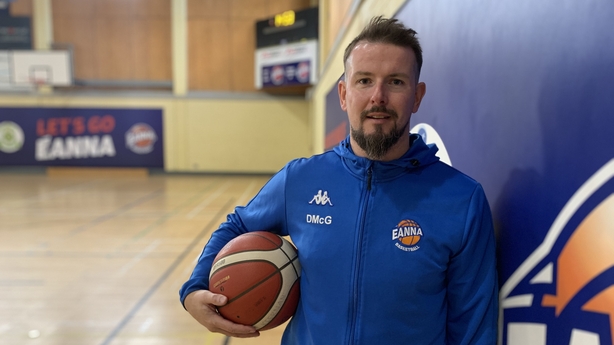 Most excited, perhaps, were the under 12s and under 11s, as it would be their first competitive matches.
But guidelines issued by Sport Ireland last week stated that a Covid cert was needed for those taking part. For under 12s that's not possible because they aren't eligible for the vaccine.
Clubs then took the decision to call off their games, causing much disappointment and questions too as to whether their season was over even before it began.
Darren McGovern says it was the latest in a line of blows for the sport here.
He's worried it could have a long-term impact if a resolution isn't quickly found.
"The game is on its knees," he says. "If this continues, I'd be fearful how it's going to raise back up from it."
He said players' progress will be lost.
"All the development comes in training, but your skills are developed in games. If players aren't getting games, they'll go elsewhere to look for competition. We want to offer them as much opportunity as much we can in basketball."
Basketball may be the biggest indoor sport in the country but it's not the only one affected.
Over at the Mount Pleasant club in Ranelagh in Dublin, Rosie Barry is contemplating the future of her sport. She's the President of Irish Squash.
She too had to take action when the Sport Ireland guidelines were released. Its junior league calendar which had just been published is now entirely put on hold.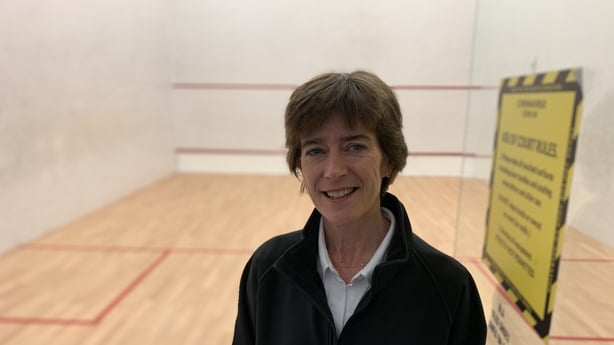 "We've disappointed many of our members in having to take this action.... parents are very disappointed, and we totally understand their stance."
She wants a resolution as soon as possible.
"At the moment we don't have the guidelines to open up our sport to all the juniors... We recognise juniors are the future of our sport."
In a statement, the Department of Sport said: "The Expert Group on the Return to Sport, which includes medical personnel from a range of sporting organisations, has considered the matter of children under 18 participating in indoor sport in detail, and has made a number of recommendations on the issue. The Department is currently assessing these recommendations."