The Department of Education is to pay out an estimated €31m to survivors of sexual abuse in day schools.
A total of €21m has been set aside in Budget 2022 to allow the Department of Education to meet its obligations to survivors that arose out of a 2014 European Court of Human Rights ruling.
The court found that the State shared responsibility for abuse suffered by survivor Louise O'Keeffe.
However, for a number of years, the State interpreted the ruling in such a way as to prevent other survivors from receiving compensation.
Two years ago, an Irish judge concluded that the State had misinterpreted the ruling, and in doing so had denied victims of child sexual abuse access to a redress scheme to which they are entitled.
Last July, the Government responded by removing onerous clauses that made most of those affected ineligible for redress.
Since then, 48 applications have been received and 40 have been approved. A total of 25 payments have been issued so far.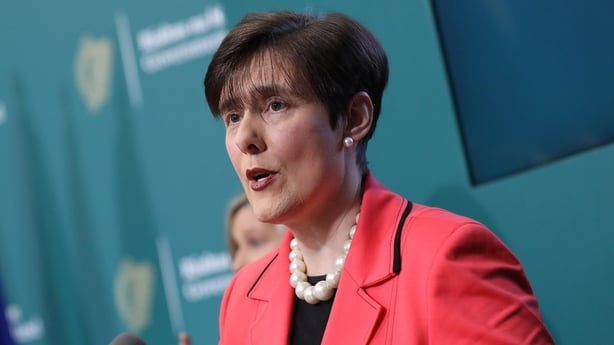 The Department of Education estimates that a total of 350 people are now eligible to apply for redress under the scheme.
Successful applicants are entitled to payments of up to €84,000.
However, a lawyer who has campaigned on behalf of victims of day school abuse has said the scheme still falls short. Professor Conor O'Mahony of UCC has criticised the fact that the scheme is only open to survivors who had begun legal proceedings against the State prior to last July, and that those who did initiate proceedings are not allowed to claim their legal expenses as part of redress.
Legal cases that had been initiated were discontinued after a Supreme Court ruling against survivor Louise O'Keeffe. The ruling meant others had no hope of success in the Irish courts. Others chose not to begin legal proceedings in the knowledge that there was no possibility of a successful outcome.
Announcing further details of Budget 2022, the Department of Education said a €21m allocation for next year would allow for implementation of the European court judgement.
The €31m will be spent over the next three years.
Other budgetary measures
In other budgetary measures, a total of 1,750 new teaching posts will be created in schools by the end of next year.
A total of 980 new positions will be dedicated to children with special educational needs, 420 posts will arise following the inclusion of more schools in the state's DEIS programme for disadvantaged schools, and 350 will be created at primary level arising from an increase in the ratio of teachers to pupils.
The department has also confirmed that Covid-19 funding for schools will continue for the remainder of this school year, with funding of €87m being provided for 2022.
It said this funding will be reviewed in line with the latest public health advice, with additional funds specifically earmarked for schools available in a central contingency reserve if needed.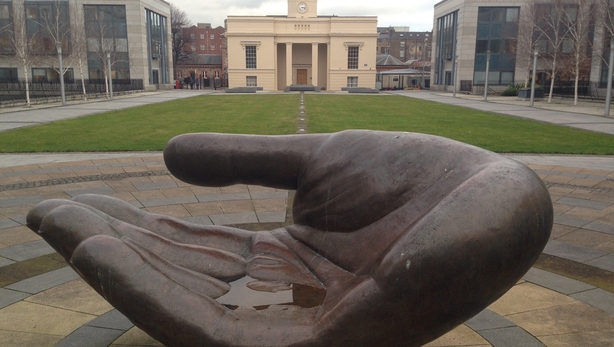 Announcing more details of budgetary provision for education, the department said special education was a priority for investment, with in excess of €2bn in funding being provided next year, representing over a quarter of the department's entire current expenditure budget.
Of the 980 new teacher posts being provided for special education, 620 will go to mainstream classes.
The remaining 360 will facilitate the opening of 287 new special classes providing over 1,700 new places in 2022, and 140 new special school places.
Forty schools with teaching principals will benefit from a new measure that creates an administrative principal position in schools with two or more special classes. This includes four special schools.
So-called 'voluntary' schools, which are mostly religious run, will benefit from an increase in capitation.
The department has said this rectifies a historical inconsistency in school funding arrangements.
Minister for Education Norma Foley said "a few hundred" additional schools will be brought into the state's DEIS scheme for disadvantaged schools as a result of measures announced in Budget 2022. She said the current DEIS model was being refined, with a focus on its expansion.
The schools to be added to the scheme will be among the most disadvantaged she said.
The Department of Education has given a further breakdown of where new teaching posts are being created.
Around 800 additional teaching posts will be at second level. Approximately 390 of these in special education, and a further 320 in mainstream classes. This latter group will be to address demographic growth at post-primary level.
At primary level, 350 more teachers will be employed next year to enable an improvement in the pupil teacher ratio. Approximately 570 new teaching posts will be in primary special education.