This is a key week for thousands of people whose homes are affected by defective blocks due to the mineral mica.
Tomorrow, homeowner representatives on the Mica Working Group, set up by the Government to review the redress scheme for affected homes, will have a crucial meeting with officials and Minister for Housing Darragh O'Brien before a final document is submitted to Cabinet on Thursday.
Donegal Mica Action Group spokesperson Michael Doherty said they have a sense that officials have not moved much from the original redress scheme, which would see many families facing bills of around €100,000 to repair or rebuild their homes.
So, it is now down to the Government to make a choice and do the right thing by people, he said.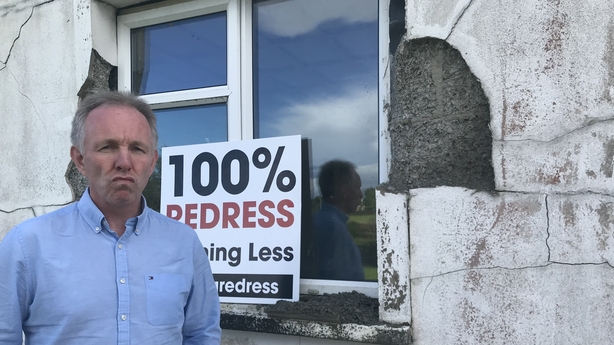 The campaign for a 100% redress scheme has gained huge momentum, he said, and has coincided with further serious deterioration in many homes.
"The situation is now a crisis," not just in Donegal, where, he estimates that about 7,000 homes are affected, but also in a number of other counties, including Mayo and Sligo.
Some homeowners have already had to demolish their homes but have no idea how they will raise the money needed to rebuild.
Among them are Gary Breslin and his wife. They and their two children now live in a mobile home in Buncrana, on the site of their former home.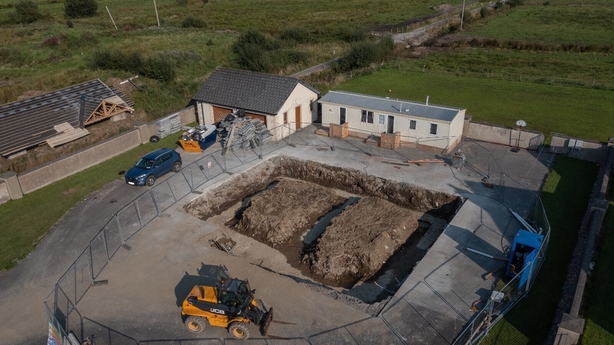 The rubble from their house lies in a field nearby and they still have a mortgage on it. Gary said they could be living in the mobile for years unless help is forthcoming.
Mary O'Regan, 70, said she and many other retired people have no borrowing power and even applying to the current scheme is beyond their means.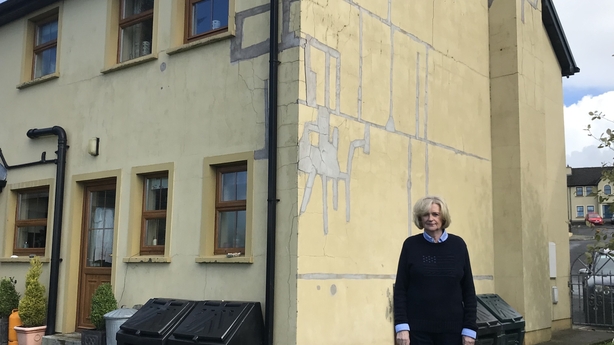 She said she used her burial fund to apply but if she does not get 100% redress she will be homeless and will be applying for social housing.
Deirdre McLaughlin in Carndonagh said she and her three daughters live in fear in their home where gable walls have come so far out that you can see from one side through to the other.
"It's a living nightmare," she said, but Deirdre cannot afford to move out and has nowhere to go.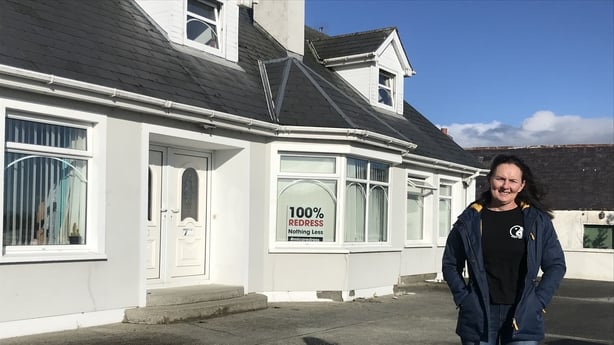 People are at breaking point, Michael Doherty said, and if a 100% redress scheme is not approved a second major protest is planned for Dublin on Friday, 8 October at which he expects many thousands of angry people to attend.
"We don't want to be in Dublin on October 8th, but we absolutely will be if we have to be."