Dutch patrons at cafes are not required to show a so-called "Covid pass" when dining outside on a terrace, but would have to do so for visiting the restroom, the country's health minister has said.
The Netherlands last week eased coronavirus restrictions including an end to social distancing, but said it would introduce the new pass for bars, restaurants and festivals.
The new measure, which kicks in on Saturday, was approved by Parliament, but MPs forced an exception for those wanting to enjoy a meal or drink outside, saying the chance of infection was much smaller.
But "if you want to use the restroom, you will have to show your QR code," the NOS public broadcaster quoted Health Minister Hugo de Jonge as saying. QR codes are the machine-readable array of black and white squares on a mobile phone.
If scanned, the pass showed proof of vaccination, recovery from the virus or a negative test and is required for all people aged 13 and older.
---
---
Mr De Jonge admitted it may not be convenient, but "we are bound to the decisions by Parliament," he said.
"You could also put a Portaloo next to the terrace," Mr De Jonge added, referring to a mobile cabin with a toilet.
Last week, Dutch Prime Minister Mark Rutte said it was unwise to make an exception for patrons sitting outside, as people would inevitably have to enter to pay bills or indeed go to the toilet.
"It could also start raining and then everyone wants to go inside," Mr Rutte said.
"The government wanted the QR code everywhere in the hospitality sector," said Health ministry spokeswoman Rinske Wieman.
"This is not to bug people, but because people want more freedom from restrictions. Unfortunately these freedoms are not without boundaries," she said.
Auckland to extend Covid-19 lockdown for two weeks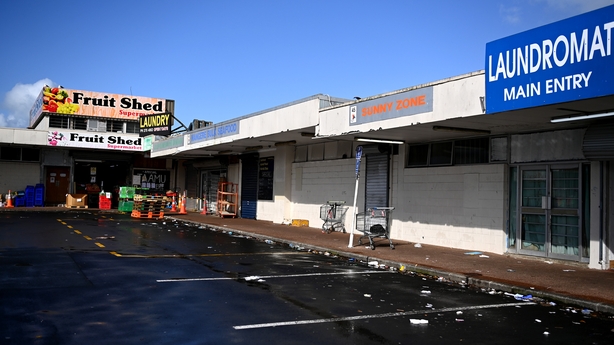 New Zealand's largest city Auckland will remain in a Covid-19 lockdown for at least another two weeks, although some restrictions will be eased, Prime Minister Jacinda Ardern has said.
Ms Ardern said the city of two million people would move down to level three on New Zealand's four-tier coronavirus response system by late tomorrow, even as authorities remain committed to eliminating a Delta-variant outbreak.
"We're moving now because the advice we have is that we do not have widespread, undetected transmission in Auckland," she told reporters.
"If everyone continues to play their part, we can continue stamping out (the virus)."
The change means stay-at-home orders will remain in place but some businesses, such as takeaway food outlets, can open using contactless delivery.
New Zealand imposed a nationwide lockdown on 17 August when the first case of the highly transmissible Delta variant was found in the community.
The cluster has been concentrated in Auckland and the rest of the country moved out of lockdown earlier this month.
Ms Ardern said the North Island city could do the same when authorities were confident the outbreak was "well contained".
"At the moment, we continue to see mystery cases cropping up through community testing," she said.
"We want to see a turnaround in some of these situations."
New Zealand is pursuing a 'zero Covid' elimination strategy, which has resulted in just 27 deaths in a population of five million.
The country had been free of community cases for six months before the August outbreak, with residents enjoying a near-normal domestic life alongside tight restrictions on international borders.
Meanwhile, Australia's New South Wales state has reported its lowest rise in daily Covid-19 cases in more than three weeks. Some lockdown restrictions have also been eased in Sydney, the state capital, amid higher vaccination levels.
State Premier Gladys Berejiklian said 935 new cases had been detected in NSW, the lowest daily tally since 27 August, and down from 1,083 on Sunday. The state reported four more deaths.
"We're feeling more positive than we have in a couple of weeks ... but I don't want any of us to sit back and think the worst is behind us," Ms Berejiklian told reporters in Sydney, warning of more deaths in the days ahead.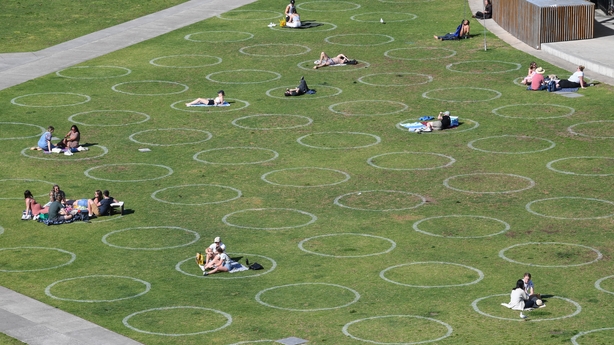 "Because we have seen the accumulation of so many cases, we know that October is going to be very challenging for our hospital system."
Nearly half of Australia's 25 million people are in lockdown after the Delta variant spread rapidly in Sydney and Melbourne, its largest cities, forcing officials there to abandon a 'zero-Covid' target and shift to rapid vaccinations to ease curbs.
As the vaccine roll-out gathers speed, with 53% of NSW's adult population fully vaccinated, some restrictions on gatherings were relaxed in 12 of the worst-hit suburbs in Sydney's west. Time limits for outdoor exercise were lifted, while the fully vaccinated people can gather outside in groups of five.
Neighbouring Victoria state, which includes Melbourne, logged one new death and 567 new infections, its biggest daily rise this year, a day after revealing its road map back to freedom when vaccinations reach 70%, expected around 26 October.
So far, 44% of people in the state have been fully vaccinated, below the national average of 47%.
Australia has largely lived by a 'zero-Covid' approach for much of the pandemic, recording 1,167 deaths and some 87,000 cases. About 56,000 cases have been registered since mid-June when the first Delta infection was detected in Sydney.
While NSW and Victoria bear the brunt of the Delta outbreak, most other states with little or no community transmission fear opening up too soon could overwhelm their hospital systems.