Two Irish sisters are preparing to return to the stage of the world-famous Moulin Rouge as it reopens in Paris tonight.
The French cabaret's doors have been shut for 18 months due to the pandemic; the longest it has been closed since 1915.
After weeks of intensive rehearsal sessions, Dubliners Claudine and Isabelle van den Bergh Cooke are excited to see lights return to the iconic windmill in Montmarte.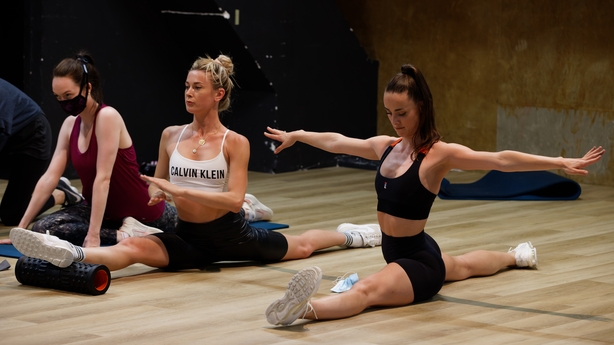 Isabelle said: "It was really upsetting to see the red mill's lights off. The show is happening now so it really is like a symbol of hope.
"You know you really get fed from the audience. The energy that comes in, we give back so I am dying to have an audience."
Claudine has been dancing since she was two years old and has been with Moulin Rouge for over nine years.
She is one of three principal dancers of the show.
Claudine said: "It's myself and two other girls that lead the show. We tend to be up the front and we have a lot of solo numbers as well. I play some quite big parts.
"We have a pirate section and I play Medusa. I also play La Goulue who Toulouse-Lautrec painted. I get to do some really nice numbers and wear some really big costumes. I'm very happy in the role. I worked very hard to get there so it was great to achieve it."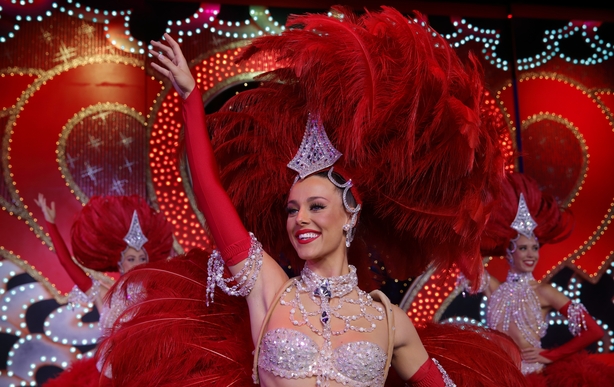 Isabelle found out she had successfully auditioned for the company while she was studying for her Leaving Certificate over five years ago.
She said: "When I got the call that I was accepted here, I know it's sounds a bit cheesy, but it was a dream come true for me. I couldn't believe it because it is such a world-famous show. To wear these costumes every night on the stage.
"I believe €10m was spent on the costumes so you really feel like a million dollars when you have them on. And to be on that stage with so much history, 130 years of show and all the history that came before, it really does feel like we are blessed to be here especially together."
"I really love performing my CanCan solo. I do some back flips. You are moving a lot. It's very acrobatic and just wild. It's nine minutes long, lots of high kicks. It really pumps up the crowd. It's good fun."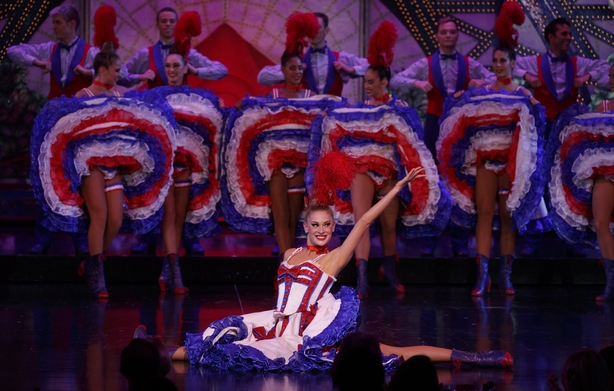 From tonight, the sisters will perform the Feerie show at the Moulin Rouge twice a night, six nights a week.
Claudine said: "450 people are employed by the Moulin Rouge. We have 25 dressers with ten costume changes a night. We perform two shows a night.
"The traffic backstage is so busy. You have to learn how to walk backstage. It's called "crabbing" because no one walks forward. You have to walk diagonally because of the feathers. It is a huge production."
There are 60 performers in the show, from 14 different countries. Claudine and Isabelle said they are proud to represent Ireland.
"There have been a few cousins and there have been sisters but we are the only siblings at the moment," Isabelle said.
"We are the only people from Ireland. We are looking for more Irish ladies and men to come and join us here."
Meet the Irish sisters who are high-kicking it back onto the Moulin Rouge stage as it reopens in Paris tonight. The cabaret show has been closed for 18 months due to the pandemic. 💃💃(Tap for best view on mobile) pic.twitter.com/DSbXmIXXYY

— RTÉ News (@rtenews) September 10, 2021