A herd of goats - and a newly employed goat herder - are being deployed in north County Dublin this morning, in a groundbreaking conservation grazing project.
Twenty-five Old Irish Goats have been relocated from the hills of Mulranny in Co Mayo, to Howth Head, where they will be used to reduce gorse cover in an area that has been plagued by wildfires.
Melissa Jeuken, who has previously tended goats on her family's farm in the Burren, Co Clare, beat more than 100 applicants for the job of managing the herd.
She said: "I'm really looking forward to it. The role is about settling in with the herd and then taking them out on the hill, working as one to tackle the grazing issue.
"The goats are good at scrub control. They love gorse and will graze on it day in, day out, if they can. So it's a natural way of dealing with the problem."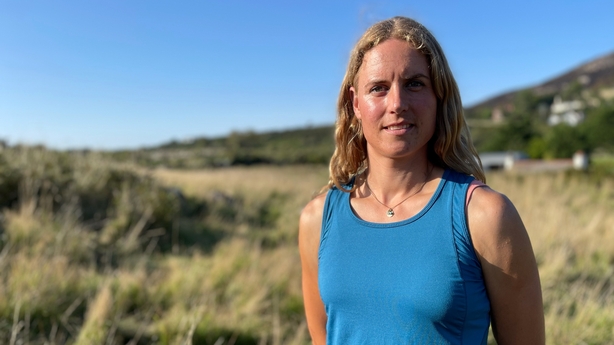 Until the 1940s, much of the heathlands on Howth used to be grazed by livestock and goats in particular.
However, with the decline of traditional grazing, gorse scrub, bracken and heather vegetation expanded and increased in height, resulting in a highly flammable landscape.
Earlier this year, gorse fires in Howth burned an area of approximately 65 acres over several weeks, despite the efforts to contain them by Dublin Fire Brigade and the Irish Air Corps.
The new goat herd, based at a local farm, will be moved to various sites to reduce the cover of gorse, graze fire breaks and to create more diverse heathlands.
It will use, for the first time in Ireland, the Norwegian 'no-fence' system, which employs GPS tracking.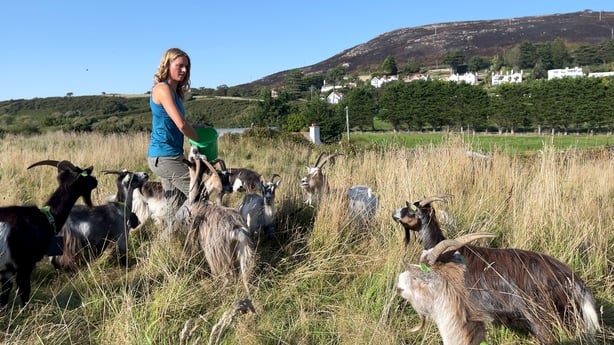 Fingal County Council's Biodiversity Officer, Hans Visser, said: "We have been looking at this project for several years so it's great to see we can finally start dealing with the landscape issues here in Howth.
"Over the past year or so, we have been dividing the landscape into smaller pieces, by means of fire breaks.
"But those fire breaks do need maintenance as well. We can use machinery to do this repeatedly - or the goats can graze those fire breaks, which is much cheaper and much more sustainable.
"And from a visitor perspective, it's much nicer to see goats in action than machinery in action."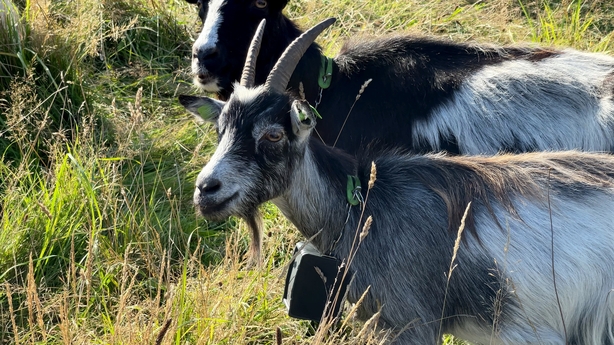 The new project at Howth builds on over a decade of work by the Mulranny-based Old Irish Goat Society to save Ireland's only indigenous goat from extinction.
The society's chairman, Pádraic Browne, said: "We were losing them at one stage. But thanks to volunteers in Mayo we have successfully managed to protect and preserve these goats. But we also wanted them to do something natural and this is what they do and what they do well.
"So, we think there's great potential to use these goats to improve the environment in a number of locations."
Melissa added: "A scheme like this can certainly expand. It also gives the goats the opportunity to show their worth. This is what they do every day and they can thrive on it.
"They're in their natural environment and hopefully with the breeding programme, their numbers will further increase."
The 25-strong herd is at Howth is made up of female goats and kids. Male goats, bucks, will arrive in Howth next month.