A denouement is the final part of a story, or drama, where the strands of the plot are resolved.
That's what the Coalition government hopes will happen next Tuesday morning, when Minister Simon Coveney returns to Oireachtas Foreign Affairs and Defence Committee.
There's a lot riding on this performance – both for him and the Government.
In a letter to the Committee today, Minister Coveney rejected any suggestion that he mislead members when he addressed them earlier this week on the plan to appoint Katherine Zappone as a special envoy.
However, he was also doing a lot of explaining - something politicians know is treacherous territory.
Minister Coveney explained he clears his text messages regularly, after his mobile phone was compromised in 2020.
He explained that he was not trying to conceal texts with the Tánaiste.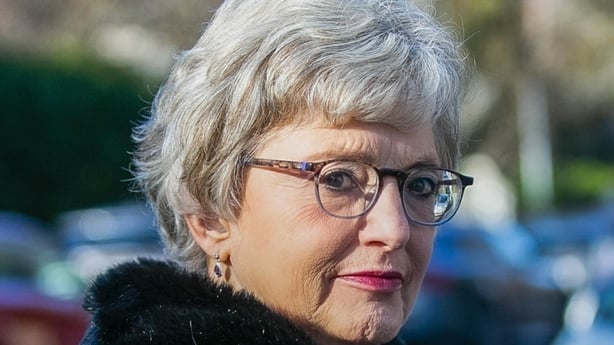 He explained that he did not know at Committee last Tuesday why the Tánaiste had asked him by text on 19 July about the proposed UN role for Katherine Zappone.
And there's a lot more explaining to do next Tuesday.
Before Committee members quiz the Minister however, the Department of Foreign Affairs is expected to release a file of documents related to this controversy.
This should yield a significant amount of new information, but it's already clear Simon Coveney is in for a rough ride.
Sinn Féin's John Brady tweeted today that Minister Coveney had "misled" the Foreign Affairs Committee "... on a number of grounds."
Simon Coveney has agreed to come back before the Foreign Affairs committee on Tues @ 10am to answers questions. I hope he takes the opportunity to set to public record straight after misleading it. To be clear this has come about at the request of committee members #MerrionGate

— John Brady TD (@johnbradysf) September 2, 2021
The Labour leader Alan Kelly contended that "serious questions remain."
The Social Democrats co-leader Roisin Shortall opined that "... when it comes to Fine Gael, connections are more important than credentials."
People Before Profit's Paul Murphy has written to the Information Commissioner calling for an investigation into whether the Freedom of Information Act was breached.
While the main focus on attention remains on Simon Coveney, there continue to be questions about both Tánaiste Leo Varadkar and Taoiseach Micheál Martin.
The latter was in combative form at a news conference this evening.
Asked pointedly if he was applying different standards to Simon Coveney and Leo Varadkar than former Minister Barry Cowen, Micheal Martin replied flatly: "I don't believe the situation is comparable."
'I don't think that the situations are comparable'

Taoiseach says the dismissal of Barry Cowen as Minister in 2020 and questions over Simon Coveney regarding the special envoy appointment are not comparable, because Mr Coveney is prepared to answer questions in the Oireachtas. pic.twitter.com/urTVDXjvno

— RTÉ News (@rtenews) September 2, 2021
He said it was different because Barry Cowen was dismissed, in part, for refusing to go before the Dáil and answer detailed questions about a driving controversy.
Whereas Simon Coveney was prepared to give a comprehensive statement and answer questions in the Oireachtas about Zappone's appointment.
The Tánaiste Leo Varadkar was asked to respond to accusations of cronyism by the attempted appointment of former Minister Katherine Zappone, and suggestions of lobbying on her behalf.
Mr Varadkar maintained that seeking information from Minister Coveney, about whether a role was being considered for Ms Zappone, was not considered to be lobbying under the relevant Act.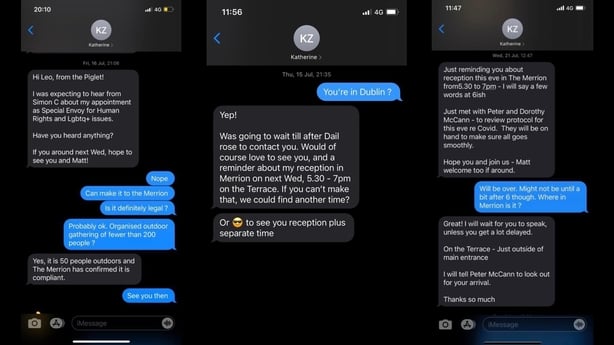 All of these elements will continue to be discussed and debated over the weekend, but it's the performance of Foreign Affairs Minister Simon Coveney next Tuesday which is the next act in this play.
Politicians in Fianna Fáil, Fine Gael and the Greens will be hoping it's the final act in a long-running drama which has secured the Government some terrible reviews.
If the row rumbles on beyond Tuesday, then it's big trouble for Mr Coveney and his government.