A new mural has been created in Dublin's north inner city designed to reflect the experiences of young people over the past year.
Young people who attend SWAN Youth Services collaborated with graffiti artists and illustrators in the initiative, which was supported by the not-for-profit organisation, A Playful City, and technology company, HubSpot.
RTÉ News asked some of them to tell us what life has been like over the past year and, with the further easing of restrictions, what they were looking forward to in the coming months.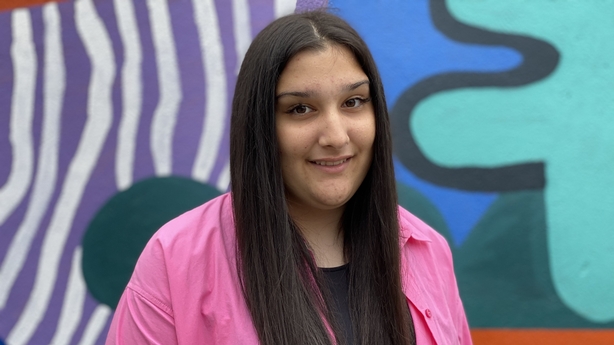 Demi Duffy, 15, said: "During this project, we were all thinking about emotions and how people are because of Covid. I love going into town with my friends and having a girls' day out, going shopping or going for a meal. I missed that. When you are doing the online stuff, it just really hit different."
Demi said she was looking forward to getting back into a routine.
"Getting up at six or seven o'clock for school, meeting your friends, going to school, getting an education. Coming home, getting changed, going to clubs. Just stuff like that."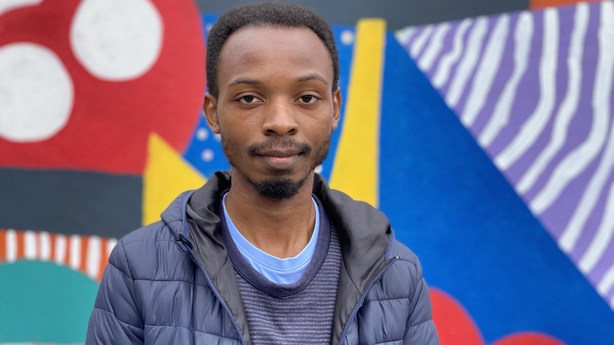 Fabrice Kamenyezi, 20, said: "Staying at home for a long time is not easy. Last year, it was a bit difficult but for me it was good. For example, with school. My school is very far. I had to take three buses every day. So, I was a bit happy to study online but I was very worried that that's a bad thing!"
Fabrice says he is looking forward to attending his new college course in person.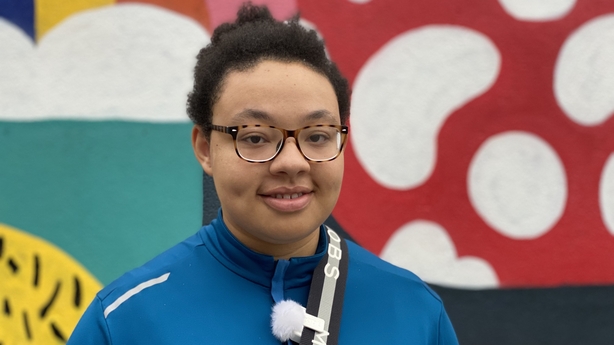 Jennifer Falegan, 16, said: "It felt like we were just trapped in our houses for the past year. We had nothing to do and we were on Zoom all day. That used to just fry my brain. I was worried about me catching Covid, not knowing and passing it on to one of my family members and them getting sick."
She hopes that schools remain open with the further easing of Covid restrictions.
"Because if the schools don't stay open, that means our clubs don't stay open. So that means we have to go back online and do our groups online and that's just boring," she said.