With Tyrone still very much in contention to win the All-Ireland football title this year, it's surely a time of mixed emotions for the family of the late Cormac McAnallen, who played on the All-Ireland winning Tyrone team of 2003.
McAnallen died in his sleep on 2 March 2004. He was 24. An undetected heart condition was identified as the cause.
The story of Seaghan Ó Cearnaigh from Dublin shares many commonalities with that of McAnallen; both were secondary school teachers, both GAA men. Both young, fit and seemingly in their prime. Both carrying a timebomb they knew nothing about.
But here is where their stories diverge.
Cormac, of course, was lost; Seaghan is now a married 41-year-old father of a little boy, Ollie.
"I had a heart attack at the age of 30", says Seaghan from his home in Dublin. "It was seven years after the death of Cormac McAnallen.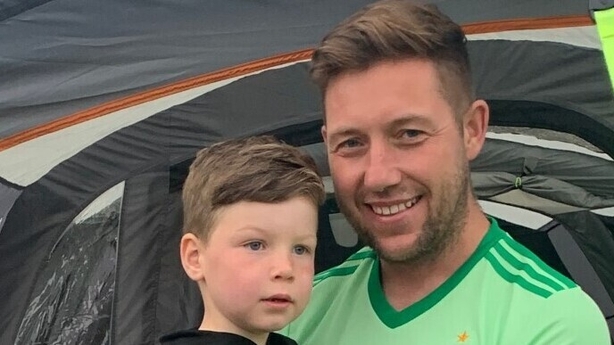 "I truly believe it is because of the McAnallen family that I survived. His parents, Brendan and Bridget, raised so much awareness of Sudden Adult Death Syndrome (SADS) after they lost him that we started to see defibrillators about the place. Being adjacent to a defibrillator saved me. I have no doubt about that."
This weekend, a group walked the Wicklow Way to fundraise for research into Long QT Syndrome.
SADS is an umbrella term of sorts used to describe these cardiac events in young people, but Long QT seems to account for many of them.
Long QT is a disturbance in the heart's electrical system, which can cause sudden death.
The event was organised by the Irish Inherited Cardiac Conditions Network, a new lobby group comprising hospital representatives, doctors, family members and volunteers.
Cormac McAnallen's mother, of course, is involved.
'Its cause is not well understood'
Dr Terence Prendiville is a clinical paediatric cardiologist in Crumlin Children's Hospital. He has a sub-specialty interest in caring for families with Inherited Cardiac Conditions (ICC).
"An estimated 135 people under the age of 35 die suddenly from SADS every year in Ireland, many from Long QT Syndrome," he says.
"Its cause is not well understood. And it has a chance of being inherited in surviving family members. There are three dedicated clinics in Crumlin, the Mater and in Tallaght and we take care of those families from infancy up to old age, across the generations."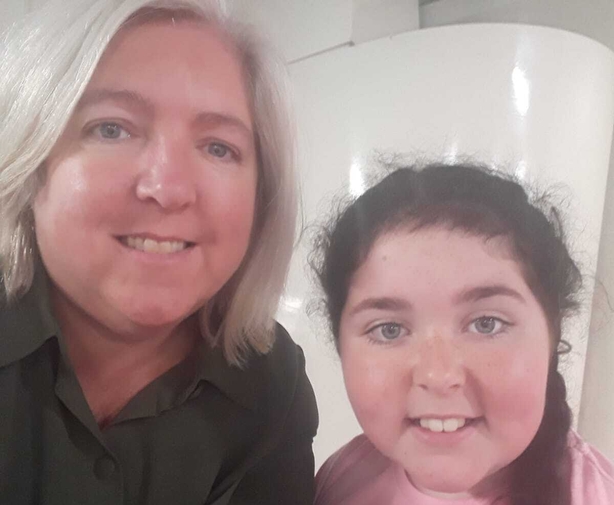 Also attending the event this weekend were three generations of the McNerney family from Midleton, Cork. Marion, her daughter Lucinda and her 10-year-old granddaughter Dervla all carry the gene for Long QT.
"I had a cardiac arrest at the age of 18," says Lucinda.
"I survived. That's how we found out. We all got tested after that and it turned out that the Long QT gene ran across four generations. My grandmother and mother had it. And Dervla was tested when she was born. She also carries it. We take precautions such as through lifestyle, but we also have a defibrillator at home and Dervla takes her medications."
Vital research into Long QT has been under way in NUI Galway, but there is now a gap in the funding, a gap which the Irish Inherited Cardiac Conditions Network is hoping to close.
At his home in Dublin, Seaghan Ó Cearnaigh says he remembers little of the day his heart stopped.
"My brain was missing blood for four minutes", he says. "There was a fear I would suffer brain damage. Luckily I didn't, but my memory of the events themselves is erased."
What was on his mind in the immediate aftermath of his cardiac arrest was the death of Cormac McAnallen.
He wrote to McAnallen's parents to express his gratitude for their awareness campaigns.
Shortly afterwards, Seaghan met the McAnallens, a meeting, he says, that was "very emotional".