Masks will no longer be required on Danish public transport, the government has said, as the Nordic country lifted the last of its compulsory face-covering regulations.
Transport minister Benny Engelbrecht said in a statement: "We are now in a situation... where a large part of the population has been vaccinated and we are returning to a more normal everyday life."
From Saturday, "We can say goodbye to masks on buses, trains and the metro," he added.
The change was originally scheduled for 1 September.
On Wednesday, health authorities loosened social-distancing regulations in the Scandinavian kingdom of 5.8 million people, which has seen about 1,000 new infections a day.
Over 60% of the population has received a full course of the vaccine.
Deputy director of the national health agency Helene Bilsted Probst said in a statement: "We now have good control of the infection across society.
"Therefore, we can adapt the prevention recommendations in such a way that people can maintain a normal daily life while respecting the principle of prevention."
Masks will remain obligatory on planes and in the country's airports, where international air-transport rules apply.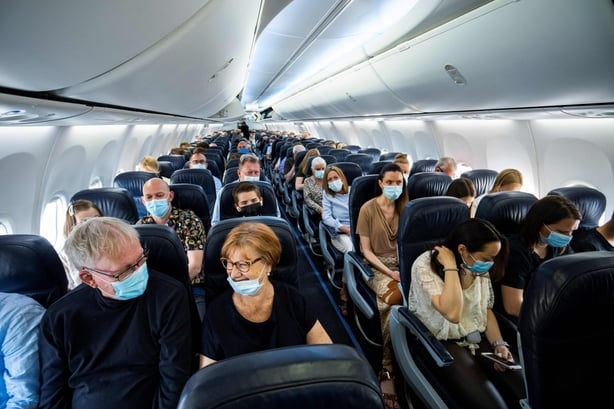 ---
---
US authorises Covid boosters for those with weakened immune systems
The United States has authorised an extra dose of Covid vaccine for people with weakened immune systems, as the country struggles to thwart the Delta variant.
Emergency use authorisation for a third injection of Pfizer-BioNTech and Moderna vaccines was granted by the US Food and Drug Administration (FDA) regulator.
"The country has entered yet another wave of the Covid-19 pandemic, and the FDA is especially cognisant that immune-compromised people are particularly at risk for severe disease," said acting FDA Commissioner Janet Woodcock in a statement.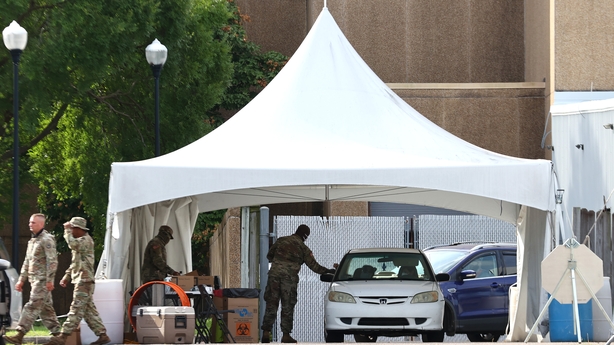 The FDA said the additional dose was for organ transplant recipients or those with equivalent weakened immune systems.
Some United States media reports suggest that one million Americans may have had unauthorised third doses in an attempt to increase protection against Covid.
"Individuals who are fully vaccinated are adequately protected and do not need an additional dose of Covid-19 vaccine at this time," Ms Woodcook said.
More than 619,000 people have died in the United States from Covid-19, with case numbers increasing sharply in recent months due to the spread of the Delta variant.
The country's rapid vaccination programme has slowed particularly in politically conservative regions in the south and midwest, and among younger people, those with lower income and racial minorities.
Israel requires Covid tests for children aged three and up
Israel is to require Covid-19 tests from next week for children as young as three to enter schools, swimming pools, hotels or gyms as infections surge despite extensive adult vaccinations.
Israel already required children aged 12 and over to show a 'green pass', re-introduced late last month showing a person's vaccination and testing status and whether they had recovered from Covid.
Prime Minister Naftali Bennett said from next Wednesday the state would fund unlimited tests for children aged three to 11.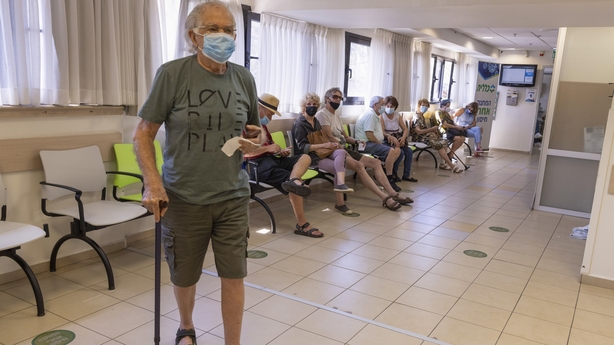 The Magen David Adom emergency service said it had opened 120 rapid antigen testing centres nationwide.
Screening at these stations costs 52 shekels (around €17) and allows those tested to obtain a green pass valid for 24 hours.
Late yesterday, Mr Bennett announced that Israel was also lowering the age limit for its campaign of booster vaccinations from 60 to 50 years old.
"The campaign to vaccinate the population aged 60 and over is a great success... It is an important step in the fight against the Delta variant and I now call on everyone over the age of 50 to come line up [this] morning to get vaccinated," the Israeli Prime Minister said in a statement.
The booster vaccinations offered by Israel and some other countries have drawn criticism from the World Health Organization, which has said the global priority should be providing the standard inoculation to all.
Indonesian parents grieve for child Covid victims
Tirsa Manitik gave birth to her first girl in June and buried her a month later - another casualty of virus-battered Indonesia's soaring child death toll.
The Southeast Asian nation has been hit by its worst Covid-19 surge yet as the Delta variant sent deaths skyrocketing and left a trail of devastated parents in its wake.
"My heart is broken. It really hurts," Ms Manitik, 32, said at a Jakarta cemetery as she and her husband sprinkled flower petals over their daughter's grave.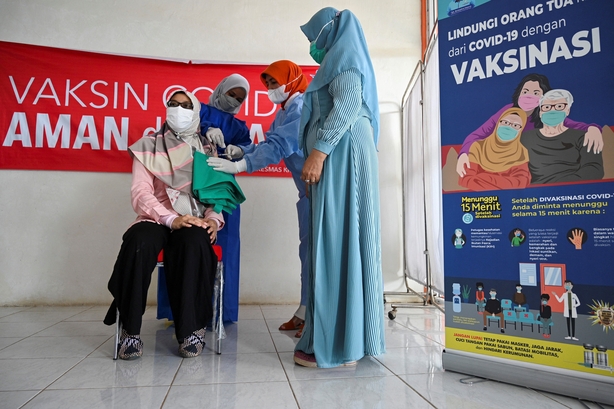 Indonesia has one of the world's highest Covid mortality rates for children, according to its paediatric association and NGO Save the Children.
Officially, about 400,000 Indonesians under 17 have been infected during the pandemic, although under-reporting and patchy testing make comparative figures difficult to come by.
The virus has killed over 1,200 children - nearly half under one year old - with the majority dying in June and July as cases surged, according to health ministry data and experts.
Poor nutrition, inadequate healthcare and low vaccination rates are among the factors driving the frightening trend.
Parents unwittingly exposing children to infected family and friends is another likely culprit, experts said.
Save the Children warned that the tragedy of Indonesia's child deaths was compounded by the thousands of other children orphaned after the virus killed their parents.
"Until now, children have been the hidden victims of this pandemic," said the group's Asia health adviser Yasir Arafat. "Not anymore."