As Rome burned, Nero fiddled, or so the saying goes. But what are world leaders doing as parts of our planet sizzle in unprecedented temperatures?
Europe has been experiencing extreme heat this past week leading to hundreds of forest fires in Greece and Turkey. It comes hot on the heels of devastating flooding in Germany and Belgium that killed scores of people.
Earlier this summer saw temperature records in Canada smashed by several degrees, peaking at 49.6C, and last month China experienced its worst flooding on record, where a year's worth of rain fell in a few days.
Siberia, better known for its punishingly cold winters, recorded its hottest June on record last year with a new high within the Arctic Circle of 38C.
So far this summer, wildfires have produced a record amount of carbon emissions in the Siberian region of Yakutia, with weeks of the fire season yet to come, according to the European Union's Copernicus satellite monitoring unit.
More than 4.2 million hectares in Yakutia have been destroyed already and environmentalists fear the fires, fuelled by the hot weather, may thaw Siberian permafrost and peatlands, releasing even more carbon that was long stored in the frozen tundra.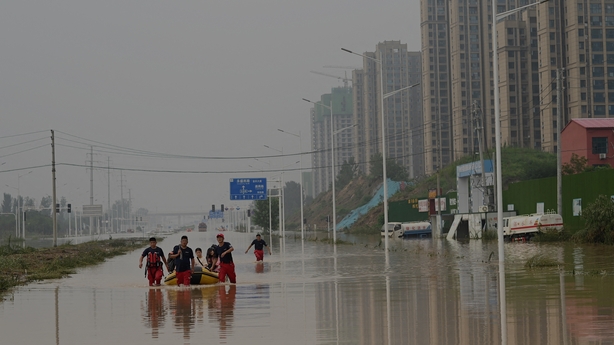 Where once the scientific community said that it was difficult to say climate change was responsible for individual weather events, scientists are increasingly finding that events like heatwaves and extreme rain are influenced by human-induced climate change.
Against this backdrop of apocalyptic fire and rain, can we take solace in the fact that hundreds of scientists are parsing the latest research on climate change to issue a comprehensive report on the state of our climate, and what we can do about it?
On Monday, the Intergovernmental Panel on Climate Change (IPCC) will publish the first part of its Sixth Assessment Report, from the working group on Physical Science.
The influential UN body issues an Assessment Report every seven years or so, gathering international experts in the field to examine scientific literature in order to deepen our understanding of climate change, and the influence of human activity on it.
Since its establishment in 1988, the IPCC has released five so-called Assessment Reports updating the established science on climate change, its impacts, future risks and ways to tackle the problems.
But the IPCC itself is not made up of scientists. The panel includes government representatives from 195 countries who commission assessments from experts and academics across the world.
In drafting those assessments, scientists consider thousands of individual studies published since the last IPCC report. To finalise their latest assessments for Monday's report, scientists have been meeting virtually with policymakers since 26 July, scrutinising the details and language used in the draft.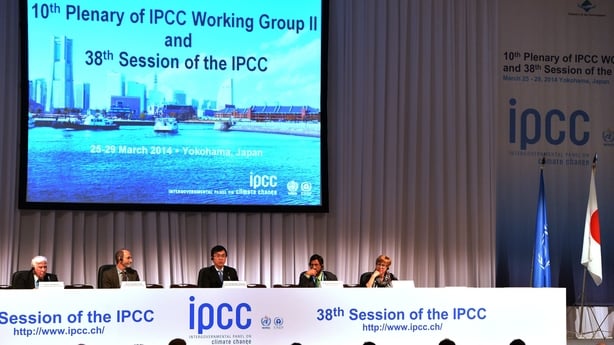 Governments can suggest changes to the text, but those must be agreed by consensus. The scientists then must ensure the changes are consistent with the scientific evidence.
Dr Cara Augustenborg is Environmental Policy Fellow at University College Dublin. She says the IPCC reports are essential because they tell us what we might be able to expect from a change in climate and that's important if we're going to try and solve the problem.
"If we want to create evidence-based policy that actually tries to fix climate change, we have to make sure it's aligned with the science.
"The IPCC involves 195 countries commissioning scientists from all over the world who are collecting all of this information and also helping us understand maybe what research that we're missing to help inform the problem further."
There is no doubt that the Intergovernmental Panel on Climate Change report will make for grim reading.
Dr Augustenborg says that previous reports from the IPCC erred on the side of caution, and tended to use conservative language.
She says it's understandable that the scientists relied on evidence to project climate change with a degree of caution, but that the science is changing.
"The reality of how the earth is changing and how the climate is changing is more in line with the worst-case scenarios that the IPCC predicted in 2007 or in 2013.
"Back in 2013 when they wrote their last big assessment report, they said that humans were the dominant source of global warming, but again, used very cautious language.
"But as we're seeing the climate changing far worse than we predicted, that language is getting stronger and (we're seeing) more calls for action, which aren't typically what you expect to see from scientists."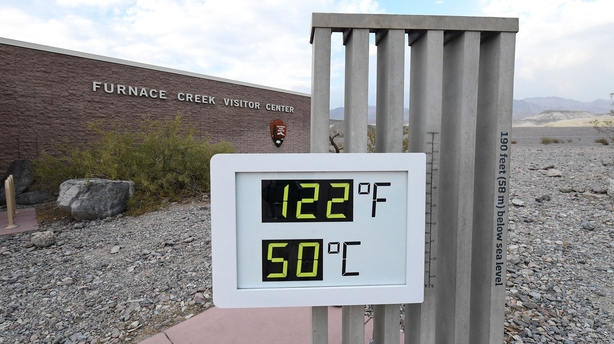 One important feature of the IPCC report due on Monday is the focus on modern attribution science, whereby scientists can say with growing confidence that human activity is responsible for climate change, which is causing extreme weather events, just like those seen in Europe, Russia, Asia and America this summer.
Peter Thorne is a co-ordinating lead author for the IPCC's sixth Assessment Report but spoke to RTÉ in his capacity as director of ICARUS (the Irish Climate Analysis and Research UnitS group at Maynooth University).
Professor Thorne says attribution science has evolved hugely in the past decade where scientists can now assess whether, and by how much, human activity is responsible for individual weather events.
"Attribution fundamentally is like the detective, who's done it? You've got effectively a crime scene, either in the classical sense of attribution, it's the very long-term trend or in this more recent type of attribution; event attribution, it's an individual (weather) event.
"And it's literally working out whodunnit? Is it down to humans, is it down to other causes, is it simply the variations in the weather?
"Because climate change does not mean the end of weather, so it's really trying to disentangle these causes and to attribute blame, if you like, to different sources for each event, and each case will be different."
We need your consent to load this rte-player contentWe use rte-player to manage extra content that can set cookies on your device and collect data about your activity. Please review their details and accept them to load the content.Manage Preferences
While visiting the wildfires near Olympia, birthplace of the Olympics last Thursday, Greek Prime Minister Kyriakos Mitsotakis said if anyone still doubted climate change, they should visit the sites of the wildfires.
Was the Greek premier right to make this link? Professor Thorne says there are certain events that scientists are increasingly confident in attributing the increased likelihood of to humans "those are heatwaves, heavy rainfall events and many droughts...which tend to precede fires.
"So although it will take time to do formal event attribution studies and disentangle exactly how much human influence there was in these events, I would be confident saying that humans are very likely to have been a contributor to these events.
"We see it where we stand now, which is a degree or so of warming relative to pre-industrial (temperatures). Unless and until we stop emitting greenhouse gases, this will get worse."
Scientists say the world must halve global emissions by 2030 and cut them to net-zero by 2050 in order to prevent global warming above 1.5C.
There is no doubt that the IPCC report will make for grim reading. It will warn of unliveable heat, cities threatened by rising sea levels, more widespread disease and the extinction of even more species.
It will contain dire warnings that we will have to reduce our greenhouse gas emissions quickly if we're to have any hope of long-term survival on our planet.
The report is expected to run to thousands of pages and another key area of focus will be the revised carbon budget, or the amount of additional greenhouse gas emissions that can be released before the Paris Agreement's 1.5-degree goal is pushed out of reach.
That revised carbon budget may serve as a guide to governments as they map out their own emissions-cutting plans before a major UN climate conference in November, the COP26.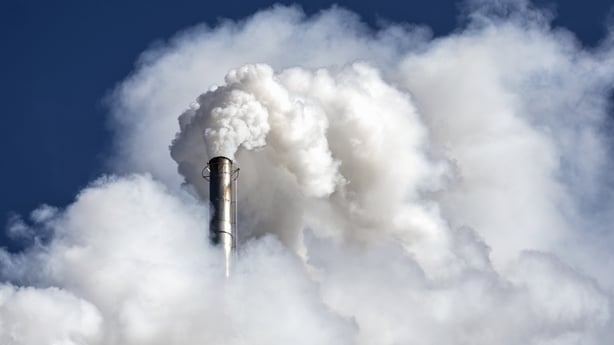 A 2018 special report by the IPCC estimated that the world's remaining carbon budget could be depleted in about a decade unless global emissions were curbed.
However, there were "substantial" uncertainties around that estimation, the report noted, such as whether climate change might thaw Arctic permafrost and release carbon long locked in the ice.
Scientists say the world must halve global emissions by 2030 and cut them to net-zero by 2050 in order to prevent global warming above 1.5C, which could trigger catastrophic impacts across the globe.
But will the message from the IPCC be heard by world leaders?
Dr Augustenborg believes it will, because policymakers have listened in the past. "The reason that the Paris climate agreement has a temperature target of 1.5 degrees Celsius (above pre-Industrial Age temperatures) is because of the science of the IPCC. So I'm sure that policymakers will continue to listen to the IPCC.
"The question is, do they respond at the pace that is needed? I mean, even if we achieve all the commitments we've made to date, the Earth is still looking at best case scenario of staying below 3 degrees Celsius, which we know is not enough.
"We know we have to stay below 1.5 degrees Celsius of warming, so we still have a long way to go in actually addressing the problem."
A final note, without being facetious, how do experts in the field sleep at night in the face of such dire warnings?
We need your consent to load this rte-player contentWe use rte-player to manage extra content that can set cookies on your device and collect data about your activity. Please review their details and accept them to load the content.Manage Preferences