Chief Executive of the Restaurants Association of Ireland Adrian Cummins has said that a quarter of Irish businesses will not reopen for indoor dining immediately.
Bars and restaurants are preparing to restart indoor dining on Monday.
However, speaking on RTÉ's The Business, Mr Cummins said he estimates 25% of businesses are unwilling to operate under the current guidelines.
Mr Cummins said: "That is my gut feeling based on listening to businesses."
A lack of staff is the "single biggest issue" for the hospitality sector, he said.
Mr Cummins added: "We don't have enough staff and we have to make sure we source as many as possible for our sector."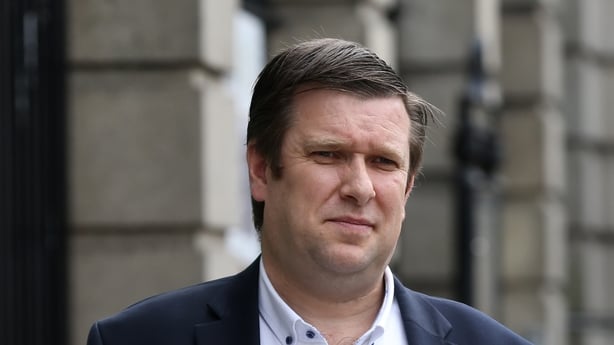 He has said that the hospitality sector may need to renegotiate the guidelines for the reopening of indoor hospitality if they are not working properly from next week.
Mr Cummins said congestion at doorways is a potential pitfall and that a reduction in the paperwork that must be maintained for regulatory purposes due to the guidelines will be needed.
He said: "What we need to do now is get our doors open from Monday and then look at how the operation of this new regime is in flow, and then we may have to go back to the Government to streamline what it is there to make it more operational for our industry."
"We are moving in the right direction but need to make sure it's streamlined into the future," he added.
Meanwhile, Chief Executive of The Vintners Association of Ireland Padraig Cribben has described the draft guidelines as "overly prescriptive" and believes they have been made more difficult than necessary.
He also said there are "last minute unnecessary challenges", in particular the requirement for contact tracing for every customer for indoor dining.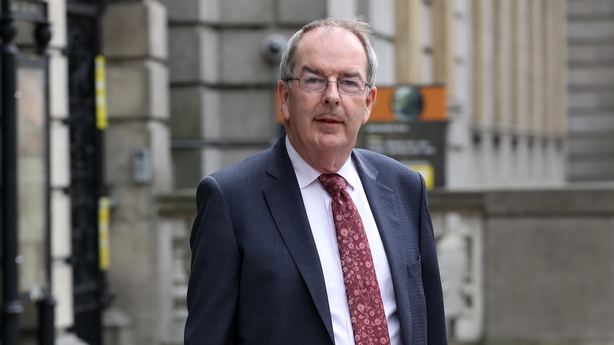 Mr Cribben added that they are extremely disappointed that the use of bar counter service will not be allowed, adding that it is "intrinsic" to a lot of small rural pubs.
Fáilte Ireland has confirmed that final regulations are expected to be signed off by the Minister for Health tomorrow.
Operational guidelines for industry have been published this evening ahead of re-opening of indoor hospitality on Monday July 26th. https://t.co/juOHVJU4he

— Fáilte Ireland (@Failte_Ireland) July 23, 2021
Businesses which reopen will also be able to avail of the three-week double payment of the Covid Restrictions Support Scheme.
The EU Digital Covid Certificate will be the primary evidence for proof of immunity when going into a pub, restaurant, café or food court to access indoor hospitality.
Other forms of proof will be set out in regulations and will include the HSE Vaccination Record.
There must be a "defined, managed and supervised entrance point with an appropriate queue management system within the business (at entrance to premises or as near to the entrance as possible) or at point of entry to seating areas, that is controlled by personnel who have been instructed in the process".
All customers will have to show photo identification at the door of a bar or restaurant, along with proof of immunity.
Children may also be asked for photo ID to prove that they are under 18 and are allowed to enter the premises with a permitted person.
Once confirmed as vaccinated or recovered from Covid alongside proof of ID, a customer is deemed eligible for entry and can move to the next check-in step of contact tracing.
Under 18s who are accompanied by a parent/guardian do not require proof of immunity.
Once proof of immunity checks are complete for each person being admitted, details have to be recorded for all customers allowed entry: including time of arrival, party size and confirmation that all customers (over 18) have been verified to have immunity.
Separately the name and contact number of each customer (over 18) must be taken for contact tracing purposes. Under 18s are not required to provide details for contact tracing purposes.
??Indoor Dining from Monday 26th July

??Proof of immunity checks
??Contact tracing - info needed for all adult diners
??Max 6 adults per table
??No counter service
??Face coverings when not seated

Sample posters for public display can be found here:https://t.co/zGlMUO26IC pic.twitter.com/BZmPh7mEYD

— Restaurants Association of Ireland (@RAI_ie) July 23, 2021
Details must be retained for 28 days by the business and must be compliant with GDPR. This information must be recorded for both walk-ins and pre-bookings.
A maximum of six persons aged 13 or over are permitted at a table. This limit of six does not include accompanying children aged 12 or younger.
The total combined capacity at a table cannot exceed 15 overall (maximum six persons aged 13 and over).
Customers can avail of table service only and may not approach or order from the bar or other counter. Face coverings must be worn by customers at all times other than when seated at their table.
If a customer leaves the premises (or seating area in a food court for example) for any reason (to access a smoking area for example) they will have to notify a staff member. Ideally, they will then be provided with a pass which must be returned or checked on re-entry.
Premises must be clear of all customers by 11.30pm.
Following public health advice, the time limit for sitting at tables has been removed. There is now no limit to the amount of time consumers can sit at tables. Businesses may decide to operate on that basis.
There is no requirement for pre-booking. Businesses should ensure appropriate queue management systems are in place.
Counter service remains prohibited. The regulations will provide for people to be served at tables only "to protect unvaccinated workers".
The Health and Safety Authority and HSE have been designated in the legislation as having a role in assessing compliance.
A statement by the Government said: "As a customer, you should raise your concerns with the business first and if you're not happy, going to another premises sends a strong signal."
Fáilte Ireland have also developed some support materials for businesses to communicate with their customers which are available here.
An online QR code scanner has been developed to help verify people's EU Digital Covid Certificates.