As the Belarus opposition leader, Sviatlana Tsikhanouskaya, will give evidence to the Oireachtas Committee on Foreign Affairs later today, RTÉ Correspondent Paul Cunningham examines a campaign linking political prisoners in Belarus with politicians across the EU, including here in Ireland.
"I was genuinely shocked: saddened and shocked at the news."
Fianna Fáil TD Seán Haughey recalls his reaction when informed last May that the prisoner he had sponsored - Vitold Ashurak - had died in detention.
It was "very suspicious", he said, emphasising the "very".
If anything, this is an under-statement. Ashurak was aged 50, had no health conditions, and died, reputedly, of cardiac arrest.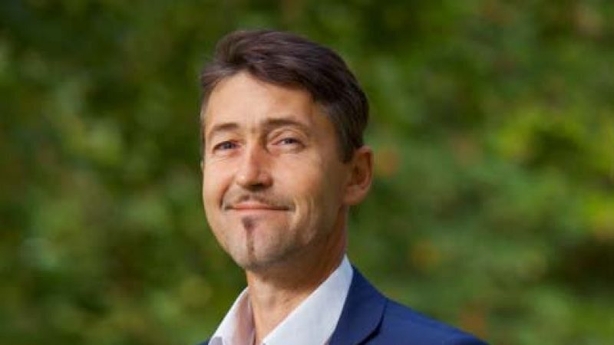 A disturbing video subsequently emerged in which he looked visibly weak and dishevelled as he staggered and then collapsed in his cell.
When his body was released to his family, Mr Ashurak's head was wrapped almost entirely in bandages.
He had been an organiser in the opposition party, BPK.
A glassblower by trade, he had become increasingly focused on politics and on challenging the regime of President Alexander Lukashenko.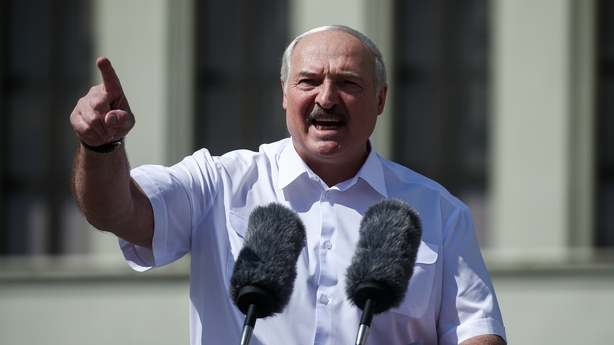 After last year's election, Ashurak was put on trial for "organising and participating" in protests, as well as "threatening violence against the police". He was sentenced to five years in prison.
Lukashenko has held an iron-grip on Belarus since he came to power in 1994. Mass protests erupted in the country after he was re-elected last August - his sixth term.
However, the Organisation for Security and Cooperation in Europe said the election was not transparent, free or fair.
The Belarus opposition declared they had won. The response from Lukashenko has been to deploy security forces to break-up demonstrations and institute a policy of widespread arrests and detentions.
The European Union dismissed last year's presidential elections in Belarus as fraudulent, and condemned Minsk for the surge in repression since then.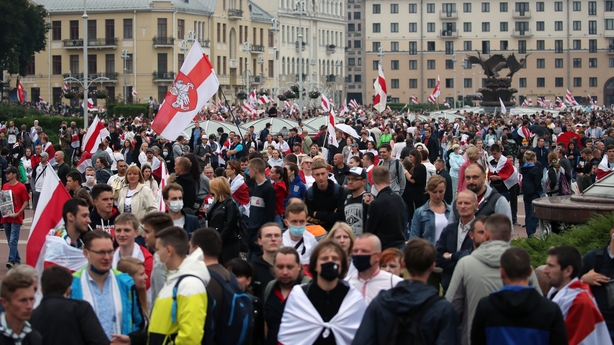 The Irish Government has called for an independent investigation into Vitold Ashurak's death, but to no avail.
Seán Haughey decided to sponsor a second prisoner - this time, journalist Dzianis Ivashyn - who had been jailed for "interfering with a police officer".
But the Dublin Bay North TD was in for another shock - Ivashyn, he was told, had also suffered a heart attack while in detention. This one was non-fatal.
Mr Haughey told me that this was also "very suspicious", as it appeared that prisoners "seem to experience bad health almost immediately on detention".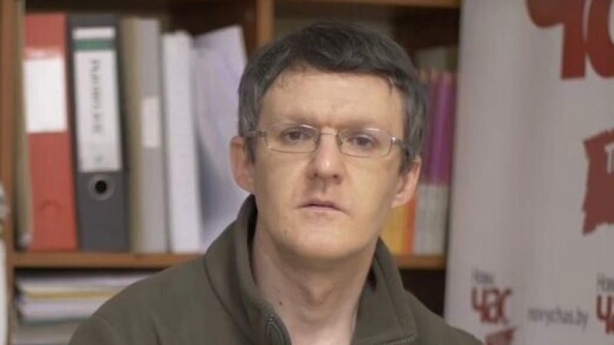 Mr Haughey is one of 29 Irish politicians - TDs, Senators, and MEPs - who are sponsoring prisoners in Belarus, in a scheme organised by the human rights group, Libereco. The campaign, called #WeStandBYyou, is currently supported by nearly 200 parliamentarians across the EU.
Mr Haughey has gone so far as to sponsor a Dáil motion calling for the release of all political prisoners in Belarus. He told the chamber: "Their only crime was standing up for democracy and fundamental human rights in their country."
Politicians from across the political spectrum here are supportive, with the exception of Sinn Féin, which has yet to explain why.
The newly elected Labour TD for Dublin Bay South, Ivana Bacik, has signed up.
She told me: "The events in Belarus have a particular resonance for me because of my family history - my Czech grandfather took a stance against the Nazis, and was also strongly opposed to the Communist regime."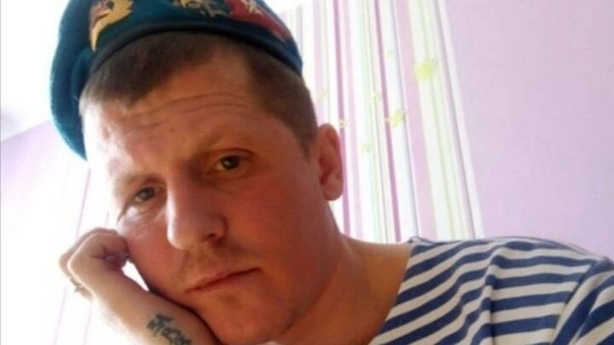 Mr Bacik is sponsoring Aliaksandr Tsiareshka who has been jailed for more than six years for "participation in riots" after last year's presidential election.
The former senator said she had been inspired by "courageous individuals like [Opposition leader] Sviatlana Tsikhanouskaya who have stood-up for democratic principles and have taken on authoritarianism".
When I asked her if sponsoring a prisoner could have any impact, given the total control being exercised by President Lukashenko, she replied: "I think it does make a difference when European legislators speak out on this."
Social Democrats TD Gary Gannon concurs. He told me: "We should all stand in support of their cause. It's a small act on my part, but our silence further enables tyrants such as Lukashenko."
He is sponsoring Siarhei Maushuk who has been sentenced to more than six years for "participation in riots".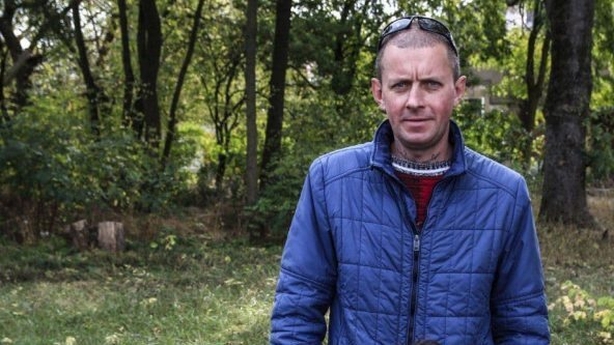 Mr Gannon feels that while the EU has imposed some sanctions on Minsk, it needs to go further. He believes a "more significant act" would be to "sanction the petrol and fertiliser barons in Belarus who fund and enable the reign of Lukashenko".
A few political prisoners in Belarus have high-profiles - such as Roman Protasevich and Sofia Sapega who were pulled off a Ryanair flight in Minsk.
The forcing down of the plane has been described by Minister for Foreign Affairs Simon Coveney as "state-sponsored aviation piracy".
However, most detainees are strikingly ordinary. Fine Gael's Neale Richmond has sponsored university student Tatsiana Yakelchyk; Independent TD Denis Naughten is representing musician Aliaksei Sanchuk; while Fianna Fáil TD Cathal Crowe is linked with secondary school pupil Siarhei Hatskevich.
Fine Gael Senator Barry Ward is another backing the campaign.
He is supporting Maksim Pauliushchyk, who was jailed for two years for painting a "We Will Not Forget" slogan on a pavement close to where a protester had been killed.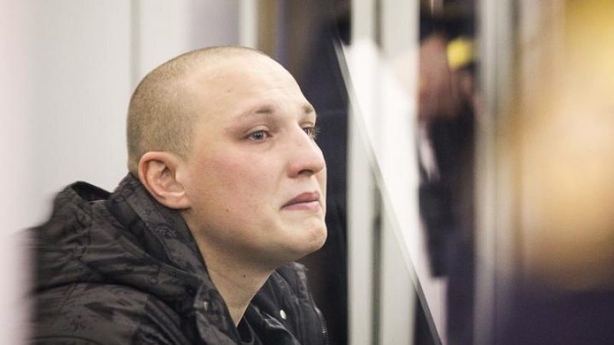 Senator Ward told me that Belarus is a country he knows well and has spent time in. "I have a lot of friends there, and Belarusian friends here."
He says he is "acutely" aware of the undemocratic nature of what happened in last year's presidential elections in which "ordinary decent people stuck the heads above the parapet and were arrested".
Senator Ward feels that Ireland can play an important role.
"We're not involved in the type of geo-politics that other countries in Europe are involved in. I think Ireland is now in a unique position, with a seat on the UN Security Council. I hope that we would be able to bring some diplomatic pressure to bear."
Fianna Fáil MEP Billy Kelleher has been very active in this campaign. He said: "Once I heard about Hleb Hatouka's story, I knew that I had to get involved. His treatment by authoritarian Lukashenko is simply repugnant and immoral."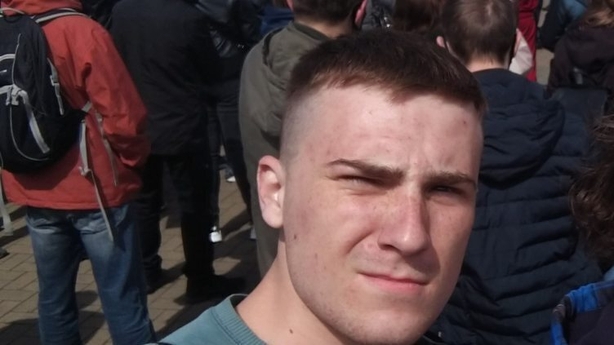 Hatouka was jailed for four years for "organisation and preparation of actions that grossly violate public order; violence or threat of violence; resistance to a police officer".
Mr Kelleher said: "The prisoners and their families need to know that they are not alone - that there are those of us in the EU who are standing shoulder-to-shoulder with them."
Frances Fitzgerald, the Fine Gael MEP, had a somewhat different experience from other parliamentarians - the prisoner she sponsored was eventually released.
Volha Paulava had been sentenced to three years of house arrest for "organisation and preparation of actions that grossly violate public order".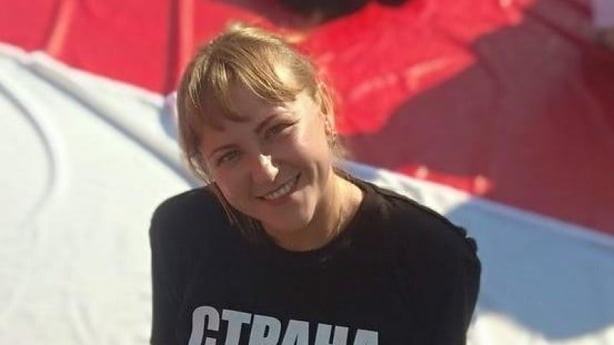 The MEP said she had supported the sponsoring initiative because "one can only imagine the isolation, fear and terror of being held in the current circumstances in Belarus".
She added: "Supporting an activist in these circumstances felt like a small gesture that might make a difference."
Ms Fitzgerald has decided to befriend a second detainee and is waiting to be informed of their identity.
It seems there is an increasing number of prisoners to choose from, as Lukashenko attempts to silence his opponents.
Spring 96, the Belarus-based human rights NGO that partners with Amnesty International, estimates there are currently 555 political prisoners held in Belarusian jails.
Among them is Syarhei Tsikhanousky, who became a figurehead for mass protests against the regime, and has been in detention since May of last year.
His wife, Sviatlana Tsikhanouskaya, who now leads the opposition against Lukashenko, and is forced to live in exile, will address the Oireachtas Foreign Affairs Committee today.