Labour politician Ivana Bacik has won the Dublin Bay South by-election. She will take the seat vacated by former minister Eoghan Murphy. Here are five things to know about Ireland's newest TD.
This is her third time running for a Dáil seat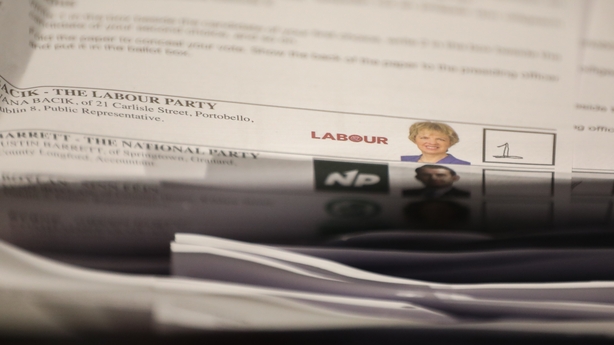 The Rathgar native made two unsuccessful bids for a seat in Dáil Éireann. Her first time was during a Dublin Central by-election in 2009. She came in third, with Independent Maureen O'Sullivan taking the seat. Fine Gael's Paschal Donohoe came second.
Her next attempt was during the 2011 General Election, when she ran as then Labour leader Eamon Gilmore's running mate in the Dún Laoghaire constituency. Mr Gilmore topped the poll, with Ms Bacik coming fifth in the four-seat constituency.
She had initially hoped to run in Dublin South East, but she was not selected by Labour members. After this election, she vowed that she would only run again in her home constituency of Dublin South-East, which eventually was superseded by Dublin Bay South.
Coincidentally, she was also elected to the Seanad on her third attempt.
Separately, she ran for the 2004 European Parliament election in the Dublin constituency, coming in fifth place. Four other candidates - Fine Gael's Gay Mitchell, Fianna Fáil's Eoin Ryan, Sinn Féin's Mary Lou McDonald and Labour's Proinsias De Rossa - were deemed elected.
A prolific student activist
We need your consent to load this rte-player contentWe use rte-player to manage extra content that can set cookies on your device and collect data about your activity. Please review their details and accept them to load the content.Manage Preferences
While studying Law in Trinity College Dublin, Ms Bacik gained prominence for her politics, especially her campaigning for reproductive rights.
During her time in Trinity, she was taken to court by The Society for the Protection of the Unborn Child (SPUC) and threatened with jail time for providing information on abortion.
In an article she wrote for International Planned parenthood federation, she said it was soon-to-be Irish President Mary Robinson that prevented her and her students' union colleagues from ending up in prison.
"She made a series of very important arguments based on European law and our case was sent to the European Court of Justice in Luxembourg," Ms Bacik wrote.
SPUC were eventually successful in their case, but it came many years after Ms Bacik had graduated from Trinity.
Claims to have more bills passed than any other Senator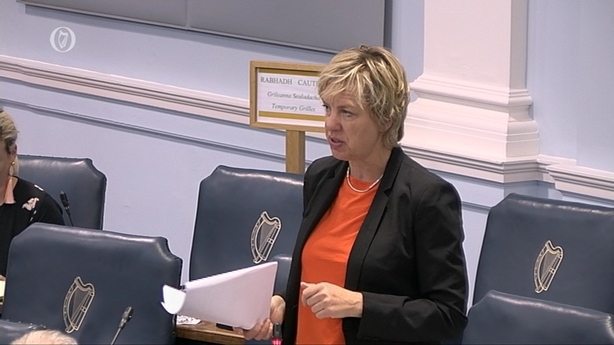 The practicing barrister was first elected to Seanad Éireann in 2007. She previously served as Deputy Leader of Seanad Éireann from 2011 to 2016 and has been Leader of the Labour Party in the Seanad since 2011.
While on this campaign trail, she claimed: "I have had more bills passed into law than any other Senator, on issues such as workers' conditions, women's health rights, and LGBT equality."
According to the Oireachtas website, there were 32 bills & acts sponsored by Ivana Bacik to date.
Her surname is Czech
Ms Bacik's paternal grandparents Charles and Edith came over from Prague in 1946. Her grandfather was imprisoned by Nazis during World War II.
He was a successful businessman, having run four glass factories before fleeing to Ireland, where he became co-founder of the modern Waterford Glass.
She is a published author
The long-time campaigner is also author of several books, including 'Abortion and the Law' and 'Crime and Poverty in Ireland'. Her latest book 'Kicking and Screaming: Dragging Ireland into the 21st Century', was published in 2005.
She was also a columnist for Hot Press magazine.