A crew based in Cork have achieved their third world record after making the journey from Kilybegs in Donegal to Reykjavík in Iceland by powerboat in just 32 hours.
The Safehaven Marine crew made the 866 nautical miles journey on their trusted boat Thunder Child II, which has been involved in a previous record.
Now recovering from the journey in the Icelandic capital, the team, made up of Frank Kowalski, Ciaran Monks, Carl Randalls, Mary Power and Robert Guzik, are waiting for their result to be verified by the power-boating governing body UIM - the Union Internationale Motonautique, which designed the lengthy route.
The trip included two stops to refuel the Thunder Child II - once by the Outer Hebrides and once on a small island close to Iceland's coast.
Thunder Child II is a Safehaven Marine-designed high-speed vessel that can accommodate a crew of five or six.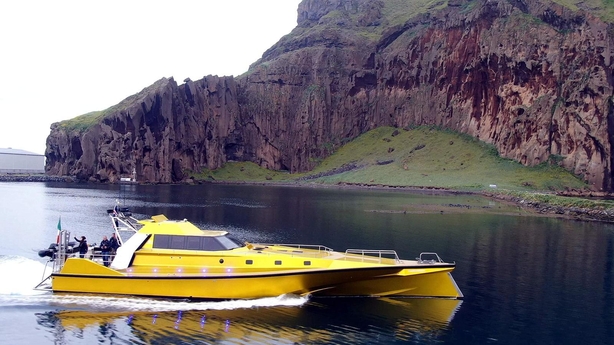 The record-breaking team is delighted with the result and hoping, once the pandemic ends, they can venture even further afield, according to Ms Power.
"We're thrilled. We're tired now alright, but it's great. The weather wasn't ideal. We were hoping for calm waters for optimal speed to break the record, but the weather was not calm," she said.
"You get into routine. We've done it a lot together. We all take turns navigating while other people try to rest on a pillow or the floor."
Crew members now plan to continue voyaging to northern Iceland, then head north west, crossing the Arctic Circle line and on to Greenland.
The team had previously broken a record for a Cork to Fastnet to Cork route with a time of 2:36:31, which was also done on the Thunder Child II.
They had previously set a world record after circumnavigating Ireland via Rockall on the original Thunder Child vessel.