A Dublin antiques dealer is using TikTok to bring extra sparkle to his vintage jewellery business.
Matthew Weldon started making TikTok videos about gemstones in January.
In just over five months, he has gained over 66,000 followers on the social media platform.
He also credits his TikToks with having a "dramatic" impact on sales – particularly among US buyers.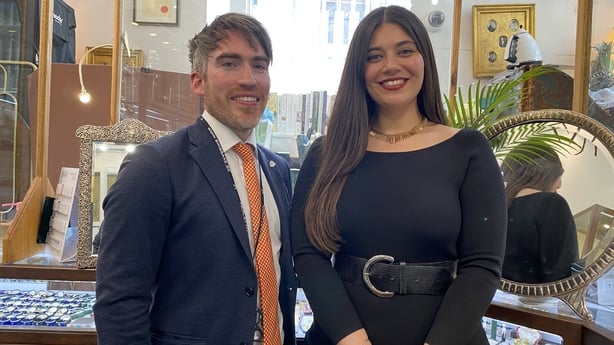 Matthew explained: "I think everybody in the country was in shock in January and, in hindsight, throughout 2020. The perfect storm in January was Brexit happening as well. There was no finish line in sight and there still isn't. We decided we had to adapt.
"With TikTok, I wasn't expecting a lot to happen, but I was wrong. I think our third or fourth video went viral - and it was us just looking at a tiara!
"I think people like the stories of the pieces of jewellery. There's always an element of intrigue. You never know for sure where they have been or how they have transitioned through all these decades and centuries to get to where they are. I think trying to piece together that story, for me, is what I find very interesting."
While the antiques market has benefitted from the 'Bridgerton Effect' and the move away from fast fashion, TikTok has transformed how Matthew does business. He says his 'Courtville' shop in Dublin's Powerscourt Townhouse has had more sales from the US this year than during the busiest of tourism seasons.
"We just planned that we wanted to keep going and get our ideas and beautiful products out there. It has opened a global market that we previously didn't have before. I suppose it's a little bit of a silver lining.
"If you think about it, in the shop here today, you would be waiting a very long time to see 1,000 or 2,000 people walking past the front of your shop. But on TikTok we had several hundred thousand people who were interested in looking at a video of one of our rings. It would be very silly to ignore that type of exposure."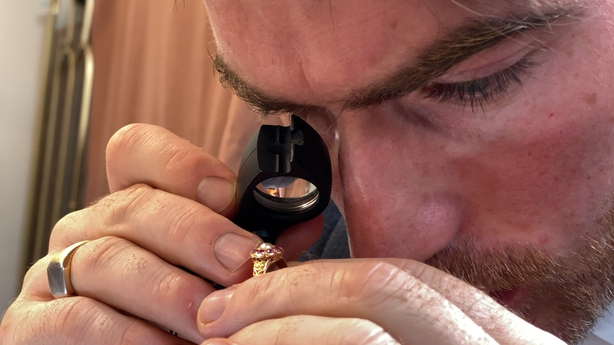 Matthew is now setting up a 'digital hub' to build upon his social media output.
He explained: "During lockdown, a lot of businesses were probably thinking about where they were going or what they were going to do. We decided that we were going to adapt. We used four or five things - our Instagram, our TikTok, our website and our podcast 'Gem Pursuit'.
"We started pushing all of these things and putting all our energy and effort into them. We discovered that just when we were about to open up a few weeks ago, that we actually had no time to run the shop!
"So, we are going to create a different type of business. I don't think it's ever been done before in the antiques world. We are going to have a digital hub.
"We are going to have a crack team of digital experts who are going to do our TikTok, our social media, and our product photography. All of these things in one creative space. With ideas bouncing off each other there, I think it could be really good."