Street artists have been putting the finishing touches to a series of large murals in Dún Laoghaire in Dublin.
The 'Dún Laoghaire Anseo' project has been funded by Dún Laoghaire Rathdown County Council, with the assistance of Creative Ireland.
It challenged 14 artists to paint their interpretation of "the essence of the town" on its walls and buildings.
The resulting artworks reflect Dún Laoghaire's maritime heritage, its local characters and its wildlife.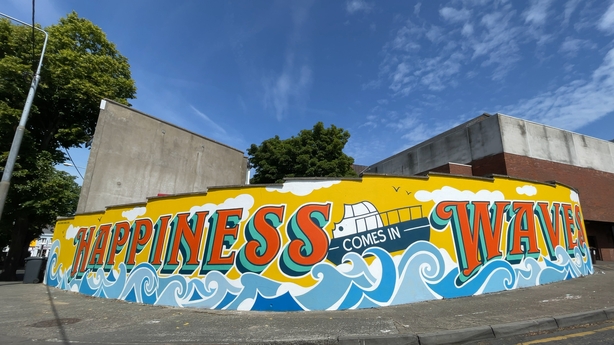 James Earley, one of the artists taking part in the event, has painted the town's two lighthouses across walls flanking the car park to St Michael's Hospital.
He said: "This kind of project is a way of transforming a place very quickly. We now have all these different artworks dotted around Dún Laoghaire. And that makes people operate and work in the space in a completely different way. They become landmarks and definitely bring a deeper level of culture. It's an accessible culture too."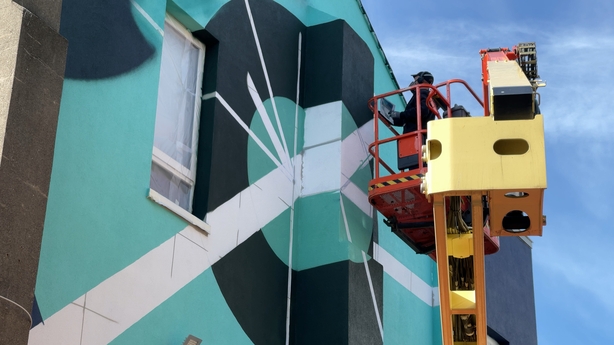 Another artist, Mariana Duarte Santos from Portugal, agreed that the murals had brought a boost to the town.
"I think they bring a lot of curiosity, from both locals and visitors. They make people stop and think and look. It's also great that all of these murals relate to this place."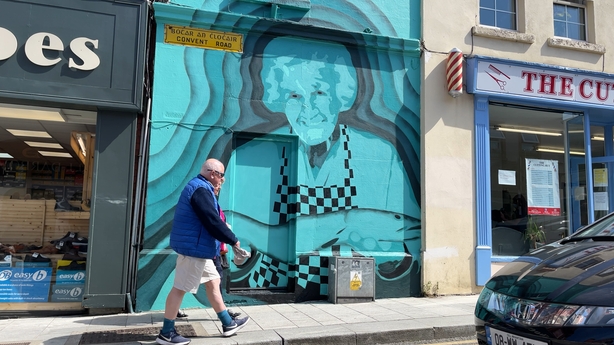 Anseo is the Irish word for 'here', and project organisers say the 'open-air gallery' is "our way of letting everyone know that after everything that's happened over the last year, we're still here".