Restaurateurs and publicans across the country have pleaded with the Government for clarity around when they will be allowed re-open.
The Government's decision on whether or not to further lift restrictions depends on its analysis of the Delta variant, which is estimated to account for up to 20
It is estimated that currently up to 20% of all new cases here are Delta cases.
The European Centre for Disease Control has warned of the risk associated with rapidly lifting social restrictions too soon
The Restaurants Association of Ireland said it is open to using antigen tests and reducing capacity indoors if it means the re-opening can proceed as scheduled on 5 July
"We need to fully re-open hospitality as soon as possible so that we can have a summer to look forward to," said CEO Adrian Cummins.
The group called on the Government to engage in conversation.
Mr Cummins told RTÉ News antigen tests could be one solution to allow people socialise indoors safely.
"If public health guidelines are tweaked in such a way that we have reduced capacity, but in order to get staff back to work and get our businesses open and start to trade, we'll do that',' Mr Cummins added.
Dave Morrisey's small bar just off Grafton Street has been closed for 16 months.
Mr Morrisey described the latest messages around the re-opening as "very confusing".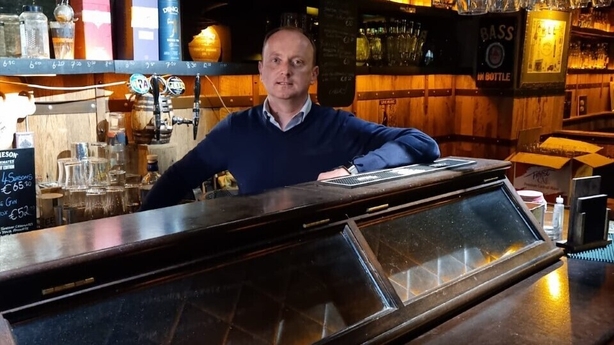 "Being told a decision will be made on the second of July is not acceptable. We have so much work done it is putting us in a serious financial situation," he said.
The Dingle Whiskey Bar has already brought in plumbers in to flush out the pipes, electricians to re-wire and ordered new stock.
However, he said the biggest setback for his business is potentially having to let some of his staff go.
"We have foreign staff that have made a decision to come back and work for us," Mr Morrisey explained.
"We are now looking at a situation where those people are coming back from places like Hungary and Poland and I'm now in a position where I'm not going to be able to take them back until I get clear messaging and a proper date that government are willing to stick to," he said.
The Government said it must wait for the latest data from NPHET before it can make a final decision on the date for re-opening the indoor hospitality sector.
NPHET is currently undertaking new modelling to assess the potential impact of the Delta variant here as well as how quickly the strain is gaining traction worldwide.
For many pubs and restaurants across the country the long wait to fully re-open is likely to continue for some time to come.
Speaking earlier on RTÉ's Morning Ireland, Mr Cummins said businesses need to know very clearly what percentage of the population needs to be fully vaccinated before hospitality can reopen fully".
Under the Government's easing of restrictions, indoor services are due to resume in bars and restaurants from 5 July.
Mr Cummins said: "We need to know by the latest next Monday morning" as it is causing "unnecessary concern at a critical time" for the industry.
He said this could be a lost summer for the industry and plans to reopen seem to be "moving away into the horizon".
Speaking on the same programme, the chairman of the Cork branch of the Vintners Federation of Ireland said the potential delay to reopening of indoor dining would be "really disappointing" and have financial implications for publicans.
Michael O'Donovan, who is the owner of the Castle Inn in Cork, said that he has stock ordered and staff engaged to prepare for a 5 July reopening.
He called on the Government "to tell us if there is a delay as we can pause things" as having to pay for stock brings a burden on finances and credit flows.
Mr Donovan said that speculation was "unhelpful" and is difficult to square when you see pubs operating indoors in Northern Ireland while continuing to observe Covid-19 regulations.
He said a delay to reopening would be a "hammer blow for publicans in tourist areas".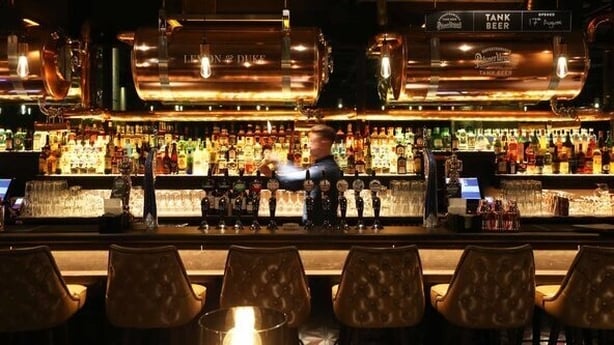 The Head of Beer at Drinks Ireland also called for "clarity" from the Government, saying the uncertainty surrounding the reopening is "going to cause a lot of breweries, a lot of problems".
Speaking on RTÉ's Drivetime, Jonathan McDade said: "If they are going to delay the reopening of indoor dining and hospitality outlets, we would just like to get some clarity as to what a revised date would be because this is presenting enormous logistical challenges for the brewing sector.
"Not only have we had to clear beer lines in the hospitality outlets but the beer that has been brewed is already being delivered to these hospitality outlets, ready for the 5th of July, and of course more beer will be scheduled to be delivered next week.
"We are calling on the Government to be cognisant of the logistical challenges that the sector is facing."
Mr McDade said a typical standard lager has a shelf life of two to three months, but he said some stouts and ales expire after four to six weeks.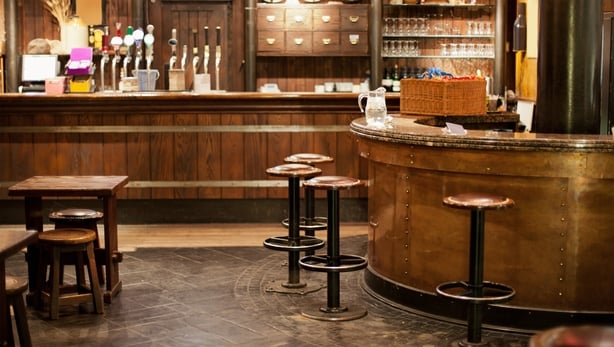 Minister for Justice Heather Humphreys said the Government will not make a decision on reopening until next week when the National Public Health Emergency Team has time to assess the most up to date data on Covid-19 infections.
Ms Humphreys that she understands how difficult the speculation on the issue is for publicans and restaurateurs, but the Government needs to see the data.
The Government is looking at ways to speed up the vaccination programme, she said, as this will give people protection and put them in a "much, much better position".
The minister also said that she will bring legislation before the Oireachtas next week that provides clarity on the consumption of alcohol in designated areas outside licensed premises.
Ms Humphreys added that the Government is "determined to support pubs and restaurants as they reopen" and primary legislation is being prepared by her department.
Fianna Fáil TD Dara Calleary, meanwhile, has said the decision on re-opening pubs and restaurants must be "data-led".
Speaking on RTÉ's Today with Claire Byrne, Mr Calleary said that he would "like to see a decision taken early" but it depends on having "the most up to date data".
He said: "The most relevant data will be from the weekend ... We don't have certainty. People want a certainty that doesn't exist around this virus."
On the same programme, Sinn Féin TD Louise O'Reilly said a decision should be reached as early as possible next week.
Ms O'Reilly said that workers who are organising childcare need certainty, along with those in the hospitality business. She said it was worth seeing if NPHET can bring a meeting planned for next Thursday forward.
Ibec calls for 'transparent' decision-making process on reopening timeline
Business group Ibec has called for a balanced and transparent decision-making process on the reopening timeline.
Sharon Higgins, Ibec Director of Membership and Sectors, said that any decision on the re-opening of the hospitality sector needs to take all of the societal impacts into account.
"The context in which we are operating has changed dramatically and, while the health consequences are an important dimension, so too are the livelihoods of those driving Ireland's Experience Economy," Ms Higgins said.

The Experience economy encompasses hospitality, retail, travel, food, drink, tourism, entertainment and technology.
"It reaches deep into the supply chain, supporting business and employment in many of the hard to reach but critical elements of the economy and society," Sharon Higgins said.
"To consider delaying the reopening of this significant part of our economy during peak holiday season lacks any perspective on those most impacted by the pandemic, including the consumer, be they senior citizens or young people, or the providers across the regions, be they large or small businesses, suppressed for well over a year," she added.
As part of the Government's reopening strategy for 5 July, there will also be an increase in the number of guests at wedding receptions to 50, while first communions, confirmations and baptisms are to be allowed.
Organised indoor events are set to resume, with a maximum of 50 people in most venues, but up to 100 people are allowed where social distancing of two metres can be implemented.
Children's play centres, bowling alleys, snooker halls, amusement arcades and indoor water parks are also set to reopen from that date.