A selection of work from Dún Laoghaire Institute of Art, Design and Technology (IADT) graduates will be projected on the walls of the LexIcon Library in Dún Laoghaire this weekend.
The IADT graduate exhibition is usually one of the biggest in Ireland. This year, the full graduate exhibition 'On Show 2021' will be available to view online.
"The graduation year is the hardest year, it's something that carries its own stress and anxieties," said Barry Dignam, Head of Department - Film & Media.
"This year they had to carry so much more than just the stress and anxiety of fourth year.
"They learned things this year that other students, other years wouldn't have learned. The work is different, but I think it's amazing."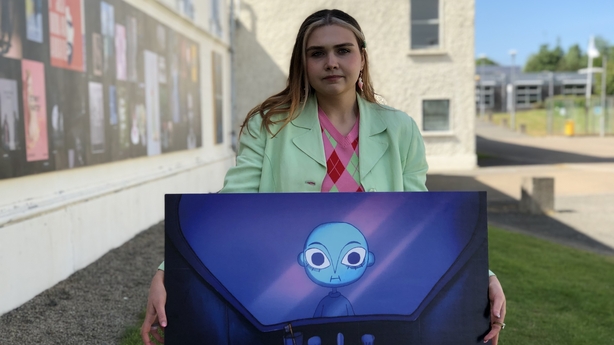 Fine Art graduate Mollie McCullough from Dublin said the year brought ups and downs.
"It's been really tough, at the same time it's been an incredible way to find self-motivation," she explained.
"I think the year had its difficulties, but it pushed me to do something I wouldn't have thought of otherwise."
Animation graduate Aoibh Foynes from Co Laois said it was hard on students to be "taken completely out of the environment you're used to creating in" and described the year as "completely bizarre".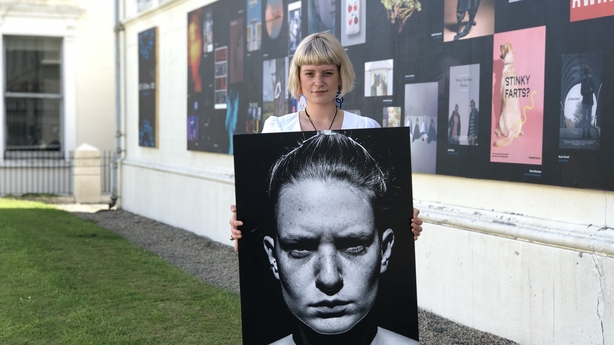 Photography student Sarah Louise Lordan from Co Wicklow said she "wouldn't wish it on anyone", but said the work that they produced collectively is "hugely powerful".
"It was sink or swim, there was no way you were going to move forward if you didn't have the fire under your bum to get the work done on your own time," she said.