Nightclubs will reopen in parts of Spain, including Madrid and Barcelona, as coronavirus infection rates fall, regional authorities have said.
The Spanish government last August ordered nightclubs to shut across the country as Covid-19 infections surged but they are now being allowed to open in regions with low caseloads.
But there will still be some restrictions in place, including capacity limits and reduced hours to curb the spread of the virus.
In the northeastern region of Catalonia, which includes Barcelona, nightclubs will be restricted to 50% of capacity and can stay open until 3.30am. Patrons must wear face masks on the dance floor.
Throughout the region no more than six people may gather together indoors, and not more then ten outdoors, the regional government of Catalonia said.
In Madrid, nightclubs may only open outdoor dance areas and can remain open until 3am. Capacity limits will also be in place.
But in the Balearic islands, which includes Ibiza, known for its night life, nightclubs will still remain closed.
Spain will lift the legal requirement to wear a mask outdoors from Saturday as infections rates have fallen thanks to the advance of the country's vaccination campaign.
Nearly one in three people in Spain - 29% - are now fully vaccinated against Covid-19 and 48% have received at least one jab.
India administers record 7.5 million vaccines in a day
India health authorities administered a record 7.5 million vaccines today.
The country's previous record of 4.5 million doses was on April 5, followed by a sharp decline with average daily inoculation falling below 3 million.
Experts have said India needs to administer 10 million doses a day to achieve its aim of inoculating 950 million adults by December. So far, India has fully vaccinated fewer than 5% with two doses.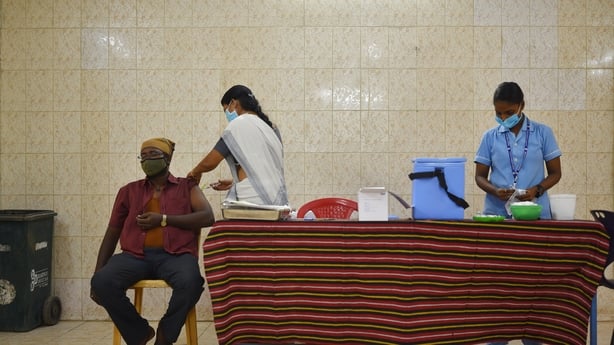 India opened up free vaccinations to all adults in an attempt to bolster its inoculation drive today.
The country's vaccination drive has significantly slowed in recent months due to a shortage of jabs and hesitancy, even as it battled a vicious surge in cases in April and May that overwhelmed the healthcare system in many places.
Case numbers have since fallen sharply and the authorities have again relaxed many restrictions, sparking fears of another wave.
The government had expanded the vaccine rollout to include all adults aged below 45 on 1 May, but states and private hospitals had to procure and buy the shots themselves for the younger age group, leading to confusion and shortages.
But New Delhi later changed tack, announcing it would procure 75% of vaccine supplies and distribute them to states so that they can inoculate people for free.
So far it has administered 275 million shots, with barely 4% of people fully vaccinated.
The government aims to inoculate all of India's almost 1.1 billion adults by the end of the year.
One million register for jabs as England opens programme for remaining adults
More than one million Covid-19 jabs were booked in just two days after the NHS opened its vaccination programme to all remaining adults in England.
A total of 1,008,472 appointments were arranged over Friday and Saturday through the booking service, NHS England said - an average of more than 21,000 every hour, or six every second.
The full figure is likely to be higher as it does not include appointments at local GP-led vaccination services or people getting the jab at walk-in centres.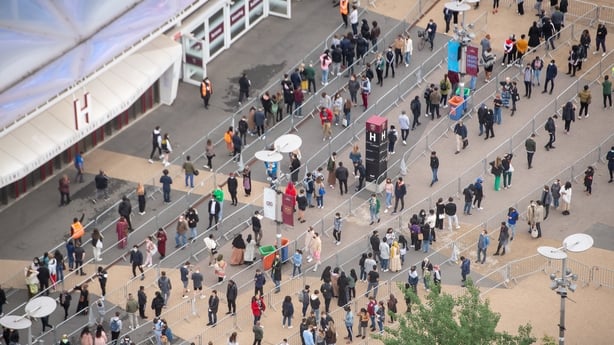 The NHS has now administered around 62 million doses since Margaret Keenan became the first member of the public to get a jab on 8 December.
Four-in-five adults have now received their first vaccination, according to NHS England figures - with three-in-five having both.
Public Health England's Covid-19 director Dr Susan Hopkins said yesterday she hoped all people over 40 could get their vaccine before the full easing of lockdown restrictions planned for July 19.
People over 40 are now being contacted to bring forward their second jab in line with update guidance from experts.
Indonesia tightening restrictions to contain surge
Indonesia will tighten social restrictions for two weeks starting tomorrow, a government minister said, in a bid to contain a surge in coronavirus cases in the world's fourth most populous country.
The curbs will apply to 'red zones' where cases have been rising sharply this month, Coordinating Economic Minister Airlangga Hartarto told a streamed news conference today.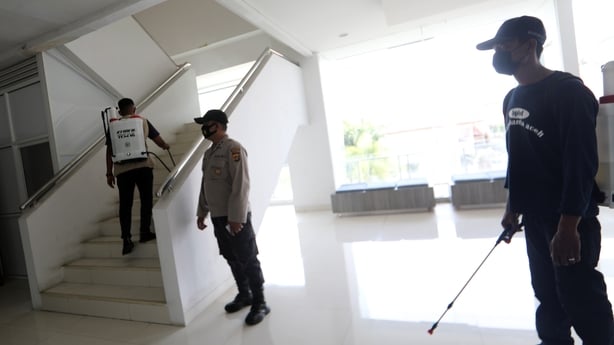 The tightened regulations will mean that offices, restaurants, cafes and malls in such areas will only be permitted to operate at 25% capacity.
Religious activities at all houses of worship in red zones will be temporarily suspended, and tourist attractions closed.
Vital sectors, such as basic services, can operate at 100% capacity with stricter health protocols, while office capacity in non-red zone areas will be 50%.
Areas that have been designated as red zones include the regions of Kudus in Java, Bangkalan on Madura island, the capital Jakarta and parts of Riau, in Sumatra.
According to data from the National Disaster Mitigation Agency (BNPB), 29 areas across Indonesia have been designated as red zones.
The World Health Organization (WHO) last week urged Indonesia to tighten its lockdown amid increased transmission and a surge in hospital occupancy rates.
Indonesia has been grappling with a spike in coronavirus infections this month, reporting 13,737 new coronavirus cases yesterday , the highest daily rise since 30 January, with deaths from the respiratory disease also rising.
US extends travel restrictions at Canada and Mexico land borders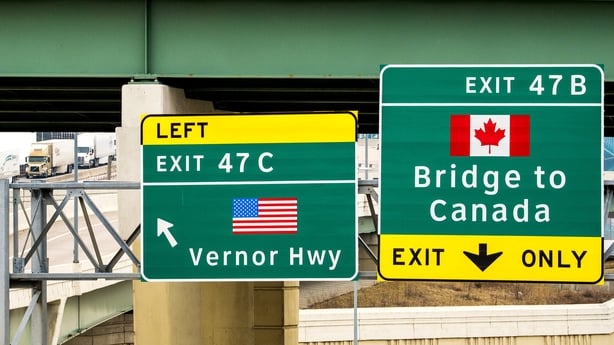 US land borders with Canada and Mexico will remain closed to non-essential travel until at least July 21, the US Homeland Security Department said on Sunday.
The 30-day extension came after Canada announced its own extension on Friday of requirements that were set to expire on Monday and have been in place since March 2020 because of the coronavirus pandemic.
Canadian Prime Minister Justin Trudeau stood firm against the opening, saying last week the border would stay largely shut until 75% of Canadians had received the first of a two-dose coronavirus vaccine and 20% had been given both shots.
Additional reporting - PA