An exhibition featuring the artwork of Syrian children has opened to the public at Christ Church Cathedral in Dublin as part of its Refugee Week programme of events.
Using the motif of birds, the children of Scouts of Syria in Aleppo have sent messages with their hopes and dreams to Ireland.
'Homing Pigeons: Birds with Wishes' was created by Dublin-based Syrian architect Muhammad Achour.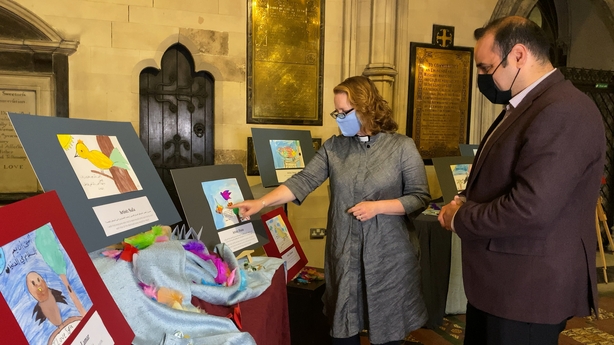 Through his social enterprise 'Places of ARcTure', Muhammad arranged an art workshop for 16 children in Aleppo.
He said: "The aim of the project is to advocate for art, to encourage kids to do art and we add to it the theme of birds, to talk about this idea of flying, the freedom to go anywhere and meet other people.
"And so the artwork is a bird flying to Ireland to send a message from the children of Aleppo to Irish people.
"In the workshop we talked about Ireland because the kids wanted to know about where their artwork would be going. We talked about birds and the kids picked their favourite ones."
Muhammad said he felt overwhelmed by the messages the children sent.
"It's about peace. It's about all people, not just the people who live in Syria," he said.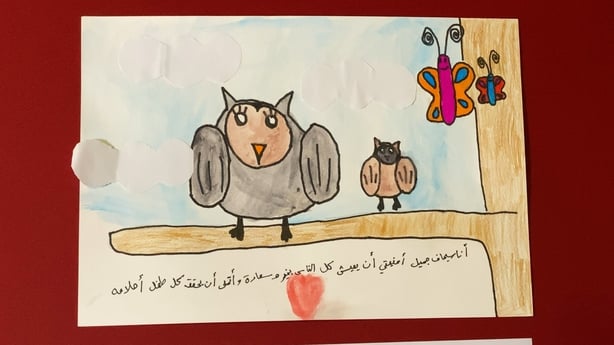 My wish is for all people to live in wellness and happiness and for each child to achieve all his or her dreams - Simaf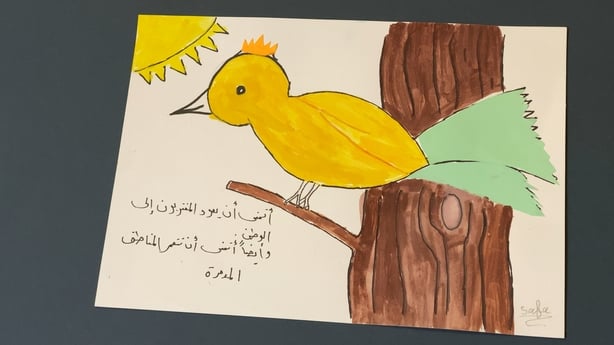 I wish that everyone who had to leave would come back home and I wish that all the destroyed areas would be rebuilt - Safa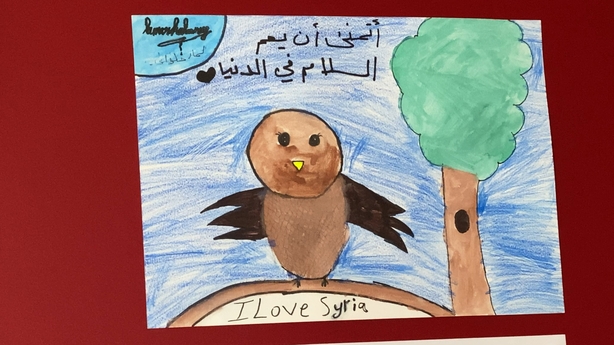 I wish for peace for the whole world and for all of life - Lamar
Reverend Abigail Sines is Dean's Vicar at Christ Church Cathedral. She oversaw the installation of the children's artwork at the cathedral.
She said: "It was very special to begin to look through the pieces physically here because I had seen the photographs that were taken at the workshop of the children working on them.
"To hold those pieces of paper that the children had clearly put a lot of time and effort into, to see the texture, the brushstrokes, the marks and the handwriting in person was very special.
"I, all of a sudden, felt very close to the children who had made the artwork."
Visitors to the exhibition will have the opportunity to write replies to the children who made the artwork. Those messages will be compiled into a scrapbook and sent to Aleppo for them to view.
There is a free special evening event of the exhibition this Friday with Muhammad Achour.
He said: "So art, it has a key role to break borders between people and to use art to solve problems."