Thousands of people from Donegal and Mayo whose homes are affected by defective due to the mineral mica have gathered in Dublin for a protest in support of a 100% redress scheme for homes and other buildings.
Ali Farren's family home in Malin Head will have to be knocked down and he is facing a huge bill.
As the cracks worsen, he has a caravan next to his site in case the house becomes too dangerous to live in.
He said the family could become homeless at any time.
Mr Farren said families like his "did nothing wrong" and that "feet on the streets of Dublin" are now needed to highlight the distress this is causing.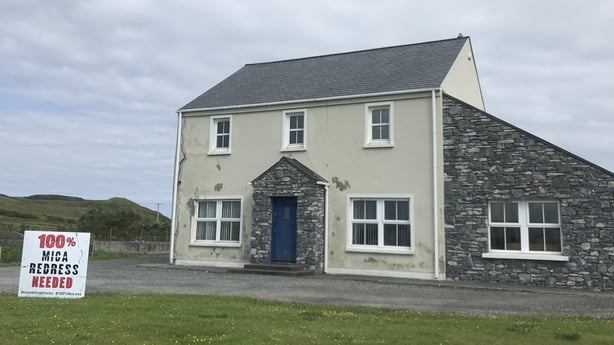 Ray Community Centre near Rathmullan is also affected by mica but, like other public buildings, it is not covered by the scheme.
Joe Morgan, vice-chair of the centre's voluntary committee, said it was a devastating situation.
The centre now faces the "awful prospect" of closing its doors, which would have a hugely negative impact locally as it provides a range of services for all age groups across a wide geographical area.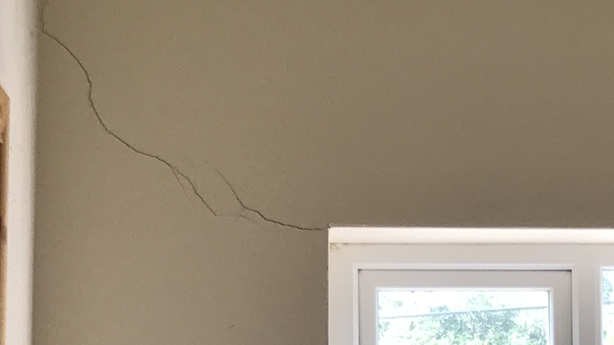 Second homes are also not covered by the scheme - only a person's principal private residence.
This means that holiday homeowners like Kathleen Marbury from Derry, who loved being able to spend her weekends in Donegal, have to foot the bill entirely themselves.
Ms Marbury said she had to decide between repairing the house or letting it crumble to the ground and ended up paying £70,000 from a pension fund to make it habitable.
She feels this is "very unfair" as the house was bought in good faith.
Michelle and Peter Patton will be among those in Dublin for today's protest. Their home outside Letterkenny has chunks falling out of the back wall and cracks all around it.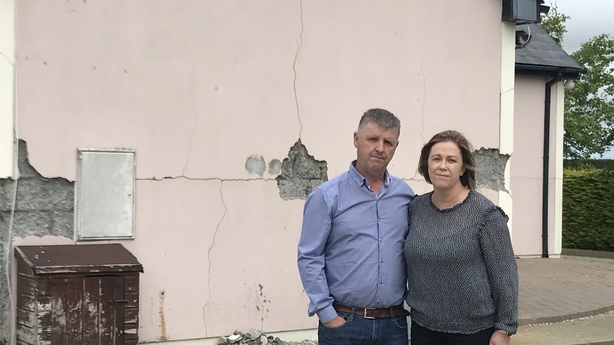 Mr Patton said they "gave up a lot" over the past 20 years to be in a position to pay off their mortgage before their children go to college.
Now they are facing into major rebuilding works and a big bill and will be living out of a suitcase for months while the work is being done.
Ms Patton described their situation as a "nightmare".
The message they will be giving the Government is that there "has to be fairness and full compensation for those caught in this situation through no fault of their own".