A senior figure in the Kinahan organised crime group moved over €400,000 in cash through multiple bank accounts while his wife and "mistress" also laundered over €750,000 and €200,000 respectively.
55-year-old Declan Brady who is currently serving a sentence, his wife Deirdre Brady of The Bailey, Castlefarm, Naas, Co Kildare and his girlfriend Erica Lukacs with an address at Lakelands, Naas, Co Kildare all pleaded guilty to further money laundering charges today.
The Garda's Drugs and Organised Crime Bureau discovered the Kinahan group's money laundering operation when they found the gang's arms depot here four years ago.
Along with guns they also recovered over a €250,000 in cash in a bread bin, a shoebox, a laptop bag and in an attic in Co Kildare and documents which led them to multiple bank accounts, hundreds of thousands in cash lodgements and money transfers, and properties in Ireland, Spain and Portugal.
A senior figure in the Kinahan gang, Declan Brady was known as Mr Nobody because gardaí didn't know who he was until they saw him here at the funeral of David Byrne who was shot dead at the Regency Hotel. Daniel Kinahan and Freddie Thompson also attended.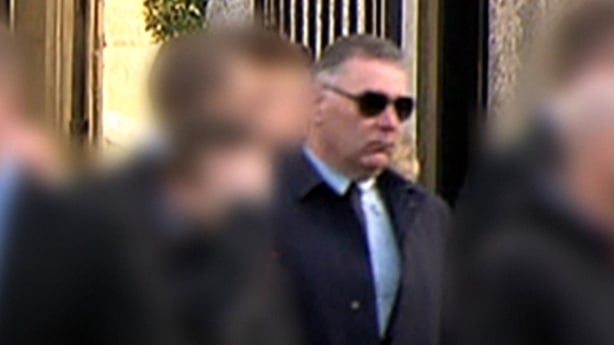 Brady declared "no gross income" to Revenue for years (from 2013-2017) However he had 5 bank accounts - and admitted laundering over €418,000 (€418,654).
His wife Deirdre, a homemaker, mother of three and grandmother of 7 with no previous convictions also declared "no income " to Revenue. She however had 8 bank accounts and admitted laundering €770,000 (€770,499).
Deirdre Brady also admitted transferring over €140,000 over five years to the Spanish account of Thomas Kavanagh, the man gardaí say was the second highest member of the Kinahan crime gang.
He is currently in custody in the UK awaiting sentencing.
The mother of the couple's three adult children also paid another €3,000 a month to her husband's Spanish mortgage account on a property in Cala D'Or in Majorca, a total of over €138,000 between 2014 and 2016.
The court was also told that the Bradys also paid €66,301 to the Druids Glen Hotel for the wedding of a family member, €27,265 of which was paid in cash for bar and room bills.
The court heard Deirdre Brady also, "unbeknownst to herself", paid the rent through one of her accounts on a rented property her husband shared with his girlfriend.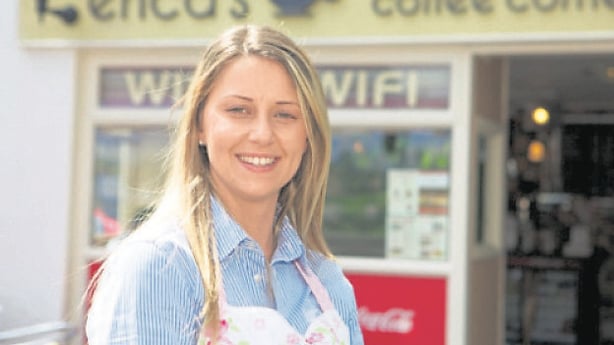 Erika Lukacs and Declan Brady had a child together in 2016.
The court was told that all three have paid money to the Criminal Assets Bureau.
Declan and Deirdre Brady were assessed as owing €622,929 and owe a balance of €173,649. They sold a house in Firhouse in Dublin, another house in Wolstan Abbey and an apartment in Tavira in Portugal to pay over €449,000.
Their property in Cala D'or in Majorca was repossessed by the bank in Spain.
Erika Lukacs settled with CAB for €71,327.
All three will be sentenced next month at the Special Criminal Court.
We need your consent to load this rte-player contentWe use rte-player to manage extra content that can set cookies on your device and collect data about your activity. Please review their details and accept them to load the content.Manage Preferences