The Group of Seven rich nations have pledged to provide one billion Covid-19 vaccinations to help poorer countries vaccinate their populations.
"A week ago, I asked my fellow leaders to help in preparing and providing the doses we need to vaccinate the whole world by the end of 2022," British Prime Minister Boris Johnson told reporters.
"I'm very pleased to announce that this weekend leaders have pledged over 1 billion doses either directly or through funding to COVAX."
Leaders of the G7 countries have held the final day of their meeting in Cornwall in England today.
US President Joe Biden said the summit had rallied the world's democracies to deliver on the challenges of the age.
"Everyone at the table understood and understands both the seriousness and the challenges that we are up against, and the responsibility of our proud democracies to step up and deliver for the rest of the world," Mr Biden told a news conference.
He said the United States had re-engaged in world diplomacy at an "extraordinarily collaborative and productive" G7 summit as he rallied allies against China and Russia.
"America is back at the table and fully engaged," he added.
WATCH: British Prime Minister Boris Johnson G7 press conference | Read more: https://t.co/BUTnbqlx7T https://t.co/NpGMrQLUVy

— RTÉ News (@rtenews) June 13, 2021
The G7 formally backed ramping up collective action on climate change and conservation, vowing to drastically limit government investment in coal this year and protect swathes of land and ocean over this decade.
"We commit to ... halving our collective emissions over the two decades to 2030, increasing and improving climate finance to 2025 and to conserve or protect at least 30% of our land and oceans by 2030," the group said in it joint communique after a three-day summit in southwest England.
WATCH: US President Joe Biden G7 press conference https://t.co/S3wWl1B87Z

— RTÉ News (@rtenews) June 13, 2021
The wealthy nations said they supported the holding of the Tokyo Olympics this year.
"We reiterate our support for the holding of the Olympic and Paralympic Games Tokyo 2020 in a safe and secure manner as a symbol of global unity in overcoming Covid-19," the communique said.
The leaders pledged to continue their huge economic support programmes "for as long as is necessary" and avoid the mistakes of the past when stimulus had been scaled back too early.
"We will continue to support our economies for as long as is necessary, shifting the focus of our support from crisis response to promoting growth into the future," the G7 leaders said.
The plans would create jobs, invest in infrastructure, drive innovation and support people. "This has not been the case with past global crises, and we are determined that this time it will be different," the communique said.
The G7 endorsed a drive to create a "fairer tax system", with a global minimum corporation tax and a collective crackdown on avoidance, that it said would help tackle inequality.
Leaders agreed to "secure our future prosperity by championing freer, fairer trade within a reformed trading system, a more resilient global economy, and a fairer global tax system that reverses the race to the bottom".
The G7 urged China to cooperate with the World Health Organization on a "transparent" second-phase probe into how the global coronavirus pandemic began.
"We ... call for a timely, transparent, expert-led, and science-based WHO-convened Phase 2 Covid-19 Origins study including, as recommended by the experts' report, in China".
The G7 demanded that Russia take action against those conducting cyber attacks and using ransomware, and called for an investigation into the use of chemical weapons on Russian soil.
"We call on Russia to urgently investigate and credibly explain the use of a chemical weapon on its soil, to end its systematic crackdown on independent civil society and media, and to identify, disrupt, and hold to account those within its borders who conduct ransomware attacks, abuse virtual currency to launder ransoms, and other cyber crimes," its communique said.
---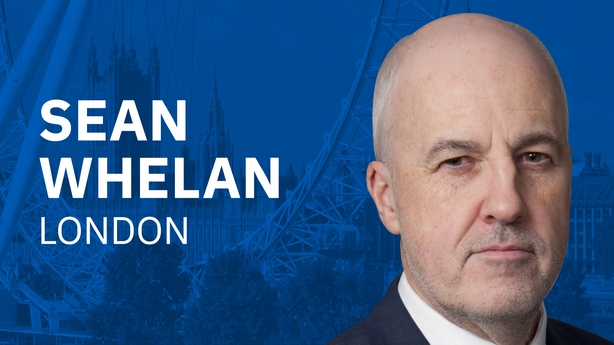 G7 leaders are concluding their summit in Cornwall, and were issuing a communique committing them to providing Covid vaccines to developing countries, backing a global minimum corporate tax rate, and setting up new climate change financial initiatives.
But the issue of the Northern Ireland protocol has continued to overshadow the summit agenda.
The formal output of a G7 summit - the final Communique - is expected to set out what each of the seven states and the EU will do to supply Covid vaccines to the developing world.
It will also set out plans for a new financial instrument funded by the G7 for climate change friendly infrastructure in less developed countries, which some portray as a green alternative to China's Belt and Road initiative.
There will also be closely watched foreign policy messages on Belarus, Russia, and Ethiopia.
But the focus on these agenda items has been clouded by the row over the Northern Ireland Protocol, with British Foreign Secretary Dominic Raab telling Sky News that the UK has serially seen senior EU figures talk about Northern Ireland as if it was somehow a different country from the UK.
Calling for a "bit of respect" from EU leaders, Mr Raab asked how they would like it if the UK spoke about Catalonia or Corsica being different countries.