Clare County Council and the National Parks and Wildlife Service have been asked to take emergency measures to deal with traffic congestion in the Burren National Park in Co Clare.
As another season of staycations gets under way and visitor numbers increase, some locals in the Burren say that they are unable to go about their business on the narrow country roads due to cars being parked on the verges.
Near the popular Mullaghmore walk in the Burren, cars are frequently parked on the sides of the narrow road due to a lack of car parking facilities.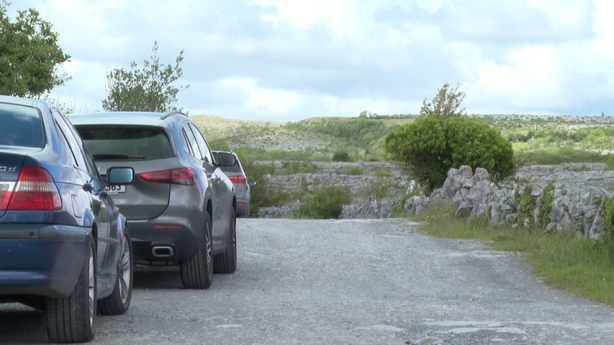 Brendan Flanagan, a local farmer and a member of the Kilnaboy Community Development Group, said that it is now becoming impossible for locals and farmers to go about their business from 8am to 8pm due to traffic congestion on the narrow roads.
A number of attempts has been made by the State to develop car parking facilities in the Burren over the past three decades but they have run into difficulties due to planning disputes and objections.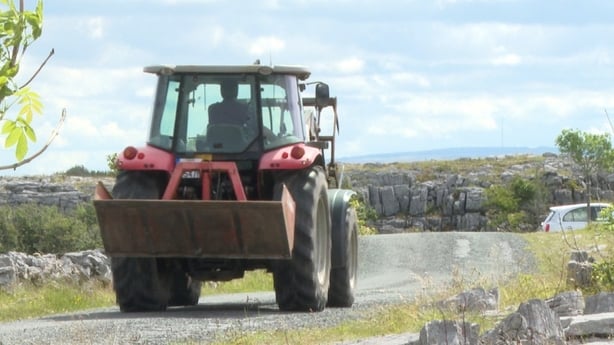 Mr Flanagan said, "we have been told about management plans, visions and strategies to deal with the issues over the years, but nothing has happened.
"The site on NPWS lands where the car park was to be developed is locked and we are asking that that it be opened as an emergency car parking facility until a long term solution is identified".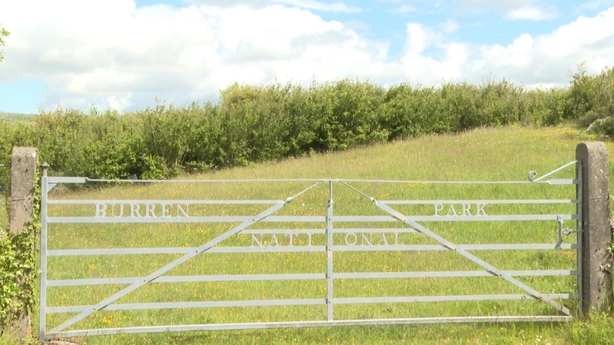 Joe Killeen, a local Councillor with Clare County Council, said that traffic congestion has become a problem. He said that on one occasion he counted 63 cars parked on the side of one road in the area.
"The issue of car parks in the Burren has been a very divisive one over the years. It met with huge resistance and it will meet resistance again, but the opening of the car park - as an emergency measure- could be trialed for this summer to deal with the issue in the short term. Extreme measures will be needed to cater for the number of visitors", Cllr Killeen said.
Clare County Council said that the issue of parking demand at the Burren National Park is currently being considered by the many stakeholders involved. The council added "on a practical level the council will market the shuttle bus service to the Burren National Park when it is resumed by by the NPWS as operator."
Meanwhile, the issue of car parking facilities for visitors is expected to be discussed at the next meeting of Clare County Council.