A Paediatric Emergency Medicine Consultant has said an increasing number of children are being admitted to hospital after suffering an adverse reaction to "edibles" - otherwise known as cannabis jellies.
Speaking on RTÉ's Morning Ireland, Dr Paddy Fitzpatrick said: "We have seen a significant increase this year in the amount of children presenting with poisoning from edible cannabis, mainly in the form of cannabis jellies.
"This is a big concern for us in paediatric medicine as these products are packaged and marketed in a copycat branded way, very similar to normal jellies or sweets."
While the edibles look like sweets, smell like sweets and even taste like sweets, they can contain significant levels of the psychotropic cannabis component THC.
"Young children can easily consume large toxic amounts accidentally," explained Dr Fitzpatrick.
"Thankfully the children we have seen have all made full recoveries but the concern is that long-term harmful effects are a possibility."
Two young boys aged three and four were treated in Temple Street hospital last month after ingesting jellies that may have containted THC.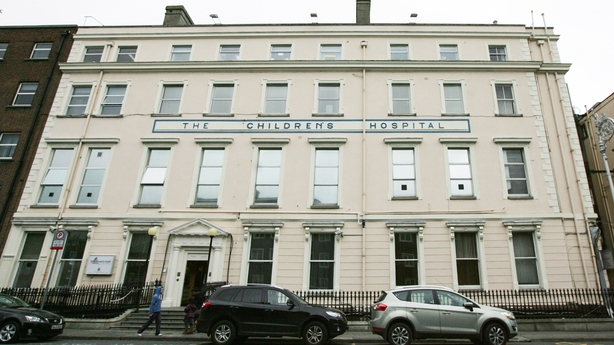 Dr Fitzpatrick said: "The children who we have seen that required medical attention have mostly been under 10 years of age who have accidentally ingested cannabis in the form of jellies or sweets.
"The symptoms are mild euphoria, some sedation. In more toxic amounts, children can become quite unco-ordinated and start getting very sleepy and difficult to arouse and potentially go into a coma or take seizures.
"Anybody who is concerned about their children should phone an ambulance."
So how are children obtaining these jellies? Delivered online to their door, according to Revenue data.
In a statement, Revenue said that the "vast majority" of detections of such products were made by anti-smuggling teams in postal depots.
It also confirmed that, while a breakdown for edibles was not available, seizures of cannabis products (herbal and resin) more than doubled between 2019 and 2020, from 515kg (€10m) to 1.439kg (€28.6m).
The Food Safety Authority of Ireland recently warned consumers over what it called a "sinister attempt to sell narcotics in the form of sweets".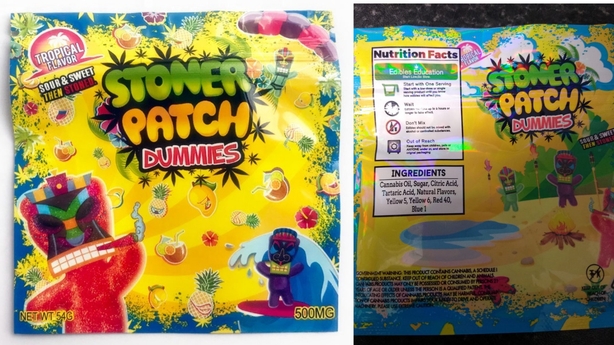 Dr Pat O'Mahony, a scientist with the FSAI, is among the members of a newly-set up Special Task Force, that includes the Health Service Executive, gardaí and Revenue with the aim of detecting and stopping the import and sale of cannabis edibles.
"We had our first meeting just recently," he said. "What we want - and need - to do now is forensically examine the contents of these jellies to see exactly what is in them.
"We don't know whether they are made from scratch, for example, or whether they are normal sweets that have THC added into them.
"Some of the packages are imported from the US, where they are legal in some states, and these jellies carry warnings about their drug content. But other products has no warning labels whatsoever."
A new taskforce met today to jointly tackle the issue of jelly sweets containing the cannabis component THC. Recent operations by @GardaTraffic & @RevenueIE highlighted the threat posed to consumers of all ages by these products. #ProtectingConsumers pic.twitter.com/34DUVn3ka0

— FoodSafetyAuthority (@FSAIinfo) May 25, 2021
Dr O'Mahony said there was a need to "get a handle" on the recent influx of the drug-laced confectionery to Ireland or "we could be one step away from disaster".
CEO of Parentline Aileen Hickie said parents are becoming more aware of the problem.
"We have seen a huge amount of calls over the last few months from parents who are very concerned about their children and cannabis edibles.
"They are worried about children aged from 13 right up to adult children, not just about their own use of cannabis edibles but about the fear that their younger siblings would ingest them.
"They are very visually attractive and are made to look like store-bought jellies."
Ms Hickie said that Parentline was hearing that the products contained large amounts of THC with levels of between 600 and 800 micrograms.
She said parents who are worried that their child may be eating cannabis jellies should take a proactive approach.
"Parents need to look for any sort of behavioural change and to be very vigilant in relation to this, even if that means searching their child's bedroom.
"If they have any sort of suspicion that their child is buying these jellies, they need to sit down and be open with their child, explain the risks and how to address these risks.
"They may also want to seek support from a specialist service. Parentline can refer them to such services," she said.