Almost half the participants in this year's Cork City Marathon, which is taking place virtually today, are representing a solidarity-through-sport group which supports residents of the country's direct provision centres.
The Sanctuary Runners have recruited more than 1,700 participants in 28 countries across the world, who are running all, or part of, this year's marathon.
Busie Mhlophe came to Ireland from Zimbabwe four years ago. She hopes to become a citizen of Ireland. In the meantime, she is studying international development and food policy at University College Cork.
She says joining the Sanctuary Runners helped her form friendships here.
"Ever since I joined the Sanctuary Runners I got to understand the meaning of solidarity, friendship and respect, from the people in the Sanctuary Runners and from the people in the community," she says.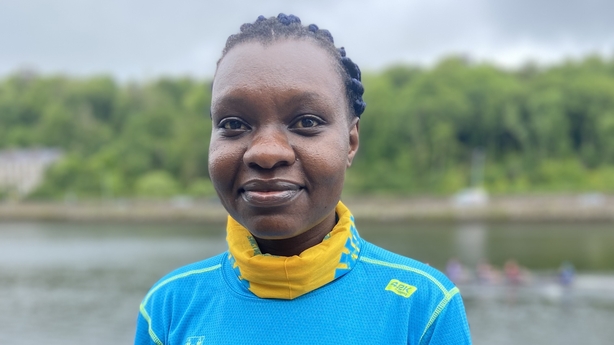 "It gave me a lot of confidence and accepting myself for who I am. Also, I got to realise the love, respect and solidarity from the Irish community and the friendship that I have that grew into a family."
Busie ran a half marathon in the colours of Sanctuary Runners today - her fourth time participating in the Cork Marathon since she came to Ireland.
Sharin Iqbal left South Africa with her family two years ago, and is also seeking asylum in Ireland.
A running group that provides solidarity to those in direct provision, made up half the participants in this year's virtual Cork City Marathon. More than 1,700 people ran with the Sanctuary Runners in cities across the world. pic.twitter.com/vY5IMHwS3F

— RTÉ News (@rtenews) June 6, 2021
"I think it was the biggest decision I had to make in my life," Sharin says of the move.
"I have left all my family, my friends and 39 years of my life behind to start a new life with my kids - it wasn't easy.
"Sometimes we don't feel accepted and, to meet people from the Sanctuary Runners, you just feel at home. That's the best part of it"
"The main thing is that we are safe; my kids are safe. I think that is the most important thing of all."
Sharin describes the Sanctuary Runners as her home from home.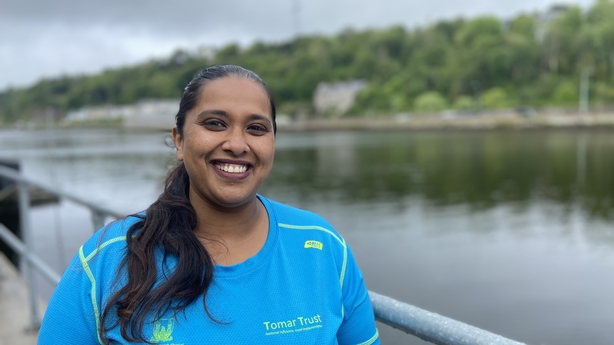 "For us, just to chat together and meet people and feel so welcome - this is amazing for us to be so accepted," she says.
"Sometimes we don't feel accepted and, to meet people from the Sanctuary Runners, you just feel at home. That's the best part of it."
In cities all over the world this weekend, 1,700 people will represent the Sanctuary Runners in a virtual Cork City Marathon to promote solidarity with asylum seekers all over Ireland.
Sanctuary Runners fonder Graham Clifford is anxious to stress that the focus is on solidarity rather than charity.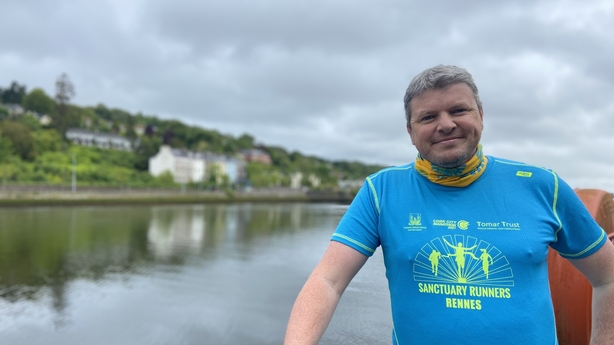 "It's more about solidarity, and giving time to run with and alongside people seeking international protection," he says.
Almost half the 3,000-plus participants will be representing the Sanctuary Runners.
"It's the most culturally-diverse team to have entered a marathon anywhere, ever," Graham says.