Hiring sufficient staff and retaining Government subsidies are among concerns expressed by businesses reopening in Bundoran over the coming weeks.
The Donegal town is among the many tourist hotspots opening their doors in the coming days, but many businesses have said they cannot hire enough workers.
Speaking on RTE's The Business, Elizabeth McIntyre, owner of the Allingham Arms Hotel, said: "Everything, kitchen staff, kitchen porters, waitresses, bar staff, housekeeping...it's pretty hard now to get staff."
Ms McIntyre believes there are a number of reasons for the staff shortages including the absence of seasonal workers from abroad.
She said: "Here in the northwest we would have had a lot of Australians, New Zealanders and South Africans who would have come to this area for water sports, particularly surfing.
"They would have always picked up the seasonal jobs and worked for the three-to-six-month spell."
But she also questioned the continuation of the Pandemic Unemployment Payment into the period when sectors like tourism are trying to get back on their feet.
Ms McIntyre said: "I think it really needs to be cut. A lot of people might give out to me for saying something like that, but I think once your sector opens up or the business you had been employed in, payments should cease."
Bar owners who do not serve food have welcomed the fact that they can now apply for a grant to organise an outdoor area. From 7 June bars can serve drinks outdoors.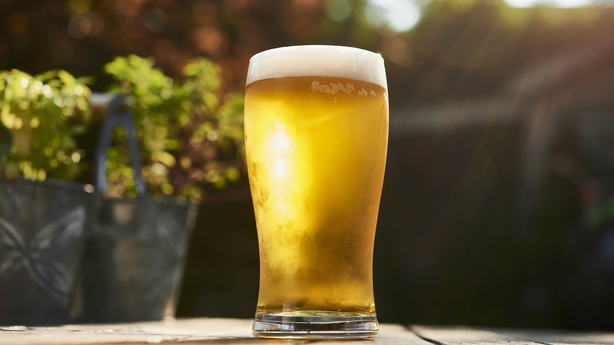 John O'Connell, owner of 51 Main Street Bar, built a new outdoor drinking area that is also protected from the rain.
He said: "Our maintenance team put a great job together. We've a little bit of work just to finish it off."
Pete Craig of Bundoran Surf Co expects to see an increase in bookings from mid-June once visitors can eat and drink outdoors and into July when indoor dining returns.
He said: "People go on holiday and they need places to go to. They'll come surfing but it's a package.
"They need everything else as well. Our bookings are coming in for late June. People want to know that there's somewhere they can go if the waves are bad."
Bundoran Surf Co is also struggling to fill positions.
"A lot of my more senior experienced staff have got jobs elsewhere. We've had to train a whole team up. We have a staff sometimes of up to 15 or 20 instructors. They need to be experienced water people."
Mr Craig is also concerned that once his business achieves over 70% of its pre-pandemic income, it will lose government supports such as the EWSS (Employment Wage Subsidy Scheme).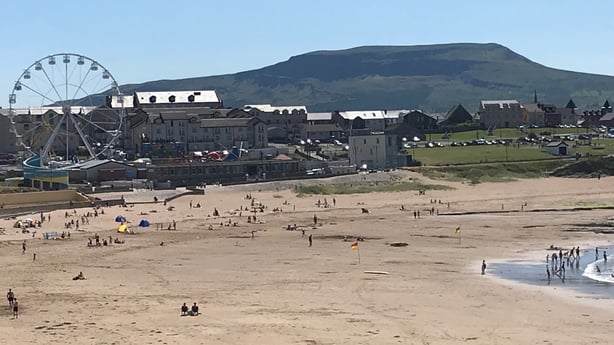 He said: "It doesn't make any sense to me because if you go to 76% you lose everything. Most of the supports disappear once you do reasonably well. We always try to do better but we were actually losing money by doing better."
With international travel due to open up from 19 July, Mr Craig said he would be in favour of a 'stay and spend' scheme to bolster staycations so long as it is a voucher-based scheme.
He said: "If people were getting vouchers say for €50 that they could redeem, that simple. People understand this is €50 and it has to be used in a hotel in Ireland."
Bundoran is also a well-known venue for country music bands and weekend dancing - a sector that has been decimated with no live events since March 2020.
John O'Connell is predicting a slow recovery.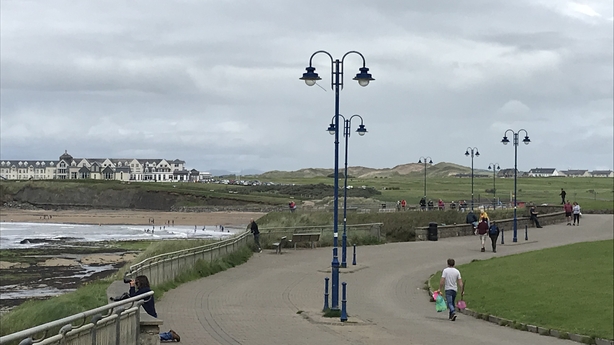 "Getting the doors open is a great first step but there isn't any pathway for live events before September. I wouldn't be very optimistic before then. It seems to be a staged experimental project," he said.
Both the Rory Gallagher Festival, normally held in the first week of June, and Sea Sessions in the third week of June are taking bookings for 2022.
Peter McIntyre of the Allingham Arms Hotel has a music and dancing venue that holds 750 people.
He said allowing 50 people indoors from July and 100 from August (with 200 in larger venues) will not bring back a sustainable business this year but he is happy to get going.
"Even if we start off with 50 or 100 people. We are willing to do that. You start off small and try to build up your business again," Mr McIntyre said.
He said supports for the music business have been inadequate.
"Government supports were okay for the hotel end of it, but for entertainment, it was very disappointing.
"I could have 70 or 80 staff working every Saturday night. A lot of them will never come back to the bands."
Conor McEniff of Mack's Amusements on Bundoran's Main Street said they were happy to hear that they can reopen on 5 July.
He does not know if the limit of 50 people indoors from July will apply to amusement arcades.
"We haven't seen what we are allowed do yet. With the size of my operation, we would need a lot more 50," he said.
Despite the challenges, businesses across Bundoran are relieved to be opening their doors and say a top concern is staying open this time.
"We can't have another lockdown," said John O'Connell.
"Community , society business has been very compliant. They've embraced the need to work together to try and defeat coronavirus, but I think we are at the end of that now.
"We have to continue with the vaccine roll-out and with whatever measures to stop the variants, but we can't close again."