The Government has announced the widespread easing of Covid-19 restrictions with confirmed dates for the reopening of various sectors of the economy, society and overseas travel.
"Given our progress in the vaccination programme during the month of May and the current levels of the virus in our society, all of the measures that we hoped to introduce in June will now go ahead," Taoiseach Micheál Martin confirmed.
Here are the key dates when changes will take effect:
---
From 28 May
Belgium, France, Luxembourg and the United States removed from the Mandatory Hotel Quarantine list.
From 2 June
Accommodation services including hotels, B&Bs, self-catering and hostels can reopen. Services including leisure facilities, indoor restaurant and bar services must be restricted to overnight guests/residents only.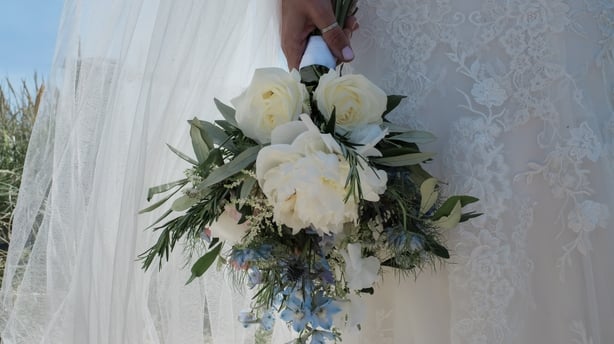 From 7 June
Numbers permitted at outdoor events can increase to a maximum of 100 for most venues, with a maximum of 200 for outdoor venues with a minimum accredited capacity of 5,000
Cinemas and theatres can reopen
Partial reopening of Driver Theory Test Services (25,000 tests per month with related incremental opening of driver test centres)
Visiting indoors in private homes – visitors from one other household are permitted for unvaccinated households
The numbers of guests attending a wedding celebration or reception can increase to 25
Outdoor sports matches can recommence
Gyms, swimming pools, leisure centres can reopen for individual training only
Outdoor services in restaurants and bars can recommence
Outdoor amusement/theme parks/funfairs can reopen
Drive-in cinema and drive-in bingo can take place
Swimming lessons and classes can take place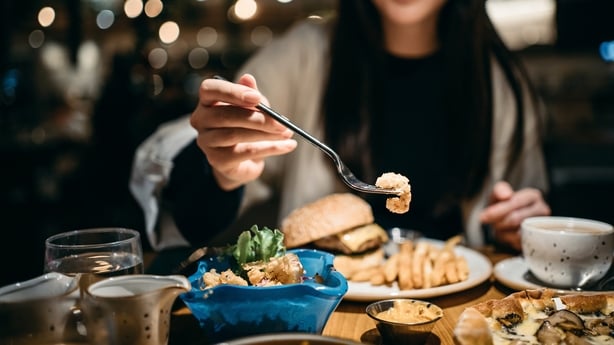 From 5 July (subject to the public health situation at the time)
The return of indoor hospitality in restaurants and bars
You can have visitors from up to three other households inside your home
50 people can attend a wedding celebration or reception
Maximum of 50 attendees at the majority of venues. Maximum of 100 people can attend events in larger venues with strict public health measures in place
Maximum of 200 attendees for the majority of venues. Maximum of 500 for outdoor venues with a minimum accredited capacity of 5,000
Indoor training, exercise and dance activities can recommence in pods of up to six
From 19 July - travel takes off
Subject to the prevailing public health situation, Ireland will operate the EU Digital Covid Certificate (DCC) for travel originating within the EU/EEA.
The DCC system will be used throughout the EU, as well as Norway, Switzerland, Liechtenstein and Iceland.
A DCC will show if a passenger:
is vaccinated against Covid-19;
has recovered from Covid-19 in the past nine months; or
has a negative test result taken no more than 72 hours before arrival.
Passengers arriving into Ireland with a DCC will not have to undergo quarantine.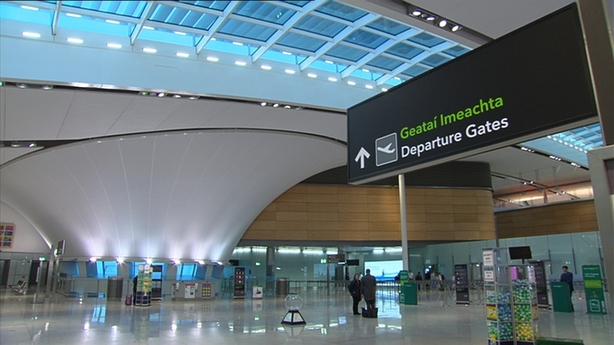 However, passengers with a DCC based on a non-PCR test (for example, antigen), or those arriving without a DCC, will require proof of a negative RT-PCR test taken no more than 72 hours before arrival.
Children aged between 7 and 18 who have not been vaccinated must also have a negative PCR test.
A passenger who has been in a non-EU/EEA country in the 14 days prior to arrival into Ireland will be subject to the rules applying to that country.
There will continue to be no restrictions on travel to or from Northern Ireland.
Travelling from outside the EU
The approach to travel outside the EU/EEA will also apply to travel to and from Britain and the US.
An 'emergency brake' mechanism will be coordinated at EU level to react swiftly to the emergence of a variant of concern or variant of interest.
If a person is travelling into Ireland from a non-EU country, and has proof of vaccination, no travel-related testing or quarantine will be necessary.
If they do not have proof of vaccination, they must present evidence of a negative PCR test result within 72 hours prior to arrival, self-quarantine and undergo post-arrival testing - this will be provided through the HSE.
If a person is travelling into Ireland from a non-EU country to which an 'emergency break' has been applied, they must undergo mandatory hotel quarantine if they do not have proof of vaccination.
If they have been vaccinated, they can self-quarantine. In both scenarios, a negative result from a PCR test taken no more than 72 hours before arrival must be presented.
Under consideration for August
Maximum attendance at wedding receptions and celebrations increasing to 100
Further increases in the numbers permitted at indoor and outdoor events
Public transport to return to full capacity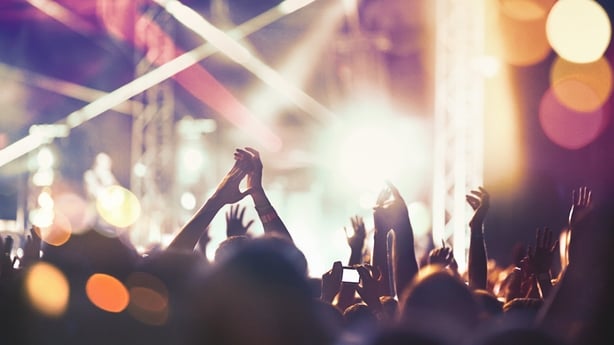 Sport and cultural pilot live events include:
10 June: Outdoor music event curated by the National Concert Hall at Iveagh Gardens, Dublin (500 capacity)
11 June: Shamrock Rovers v Finn Harps at Tallaght Stadium (1,000 capacity); Leinster v Dragons at RDS (1,200 capacity); Cork City v Cabinteely at Turners Cross (600 capacity)
20 June: Camogie National League Finals at Croke Park (3,000 capacity)
23 June: Indoor opera at University Limerick Concert Hall (519 capacity)
25 June: Shamrock Rovers v Drogheda at Tallaght Stadium (1,000 capacity)
26 June: Athletics Ireland National Championships at Morton Stadium, Santry (400 capacity); Outdoor music festival at Phoenix Park, Dublin (3,500 capacity); Music performance indoors, fully seated at INEC Club, Killarney, Co Kerry (200 capacity)
End of June: Race meeting at the Curragh, Kildare (1,000 capacity for one day only)