Minister for Environment, Climate, Communications and Transport Eamon Ryan has said that the mandatory hotel quarantine system will be refined to target Covid-19 variants of real concern.
He said it would be targeted especially to variants that may escape vaccines.
Speaking on Newstalk radio, Mr Ryan said there was encouraging new data about the efficacy of vaccines against variants.
On the implementation of the digital green certificate in Ireland, Mr Ryan said he expected it later in the summer – either the end of July or August
Mr Ryan said there was a "real risk" that personal data may be dumped online tomorrow by cyber criminals who attacked the Health Service Executive's online systems.
He said the key message was for people to go to An Garda Síochána and only share information with gardaí.
---
Read more:
Latest coronavirus stories
---
Similarly, Minister for Public Expenditure Michael McGrath has advised people not to engage with anyone who contacts them in relation to sensitive personal information stolen as part of the ransomware attack.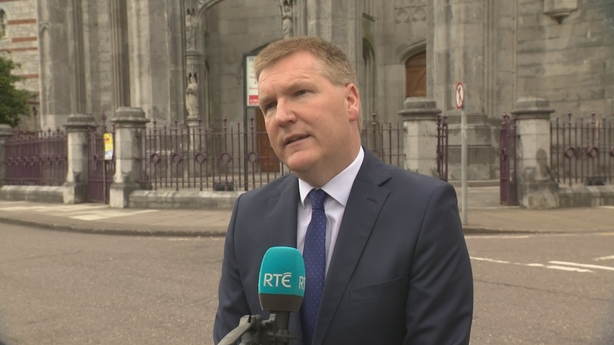 Speaking on RTÉ's This Week, he warned that the threat by cyber criminals to publish sensitive health data is "real" and said there is "nervousness" about what will happen in the coming days.
Mr McGrath said this afternoon that people should not engage with anyone looking for personal information, such as bank details, and should instead call the dedicated garda helpline if they are contacted in such a way by somebody unknown.
"The threat that we're facing here is real and the release of personal, confidential and sensitive data would be a despicable act, but it is not one that we can rule out and the gardaí, working with our international law enforcement partners, are doing all that they can now to be in a position to respond to this," he said.
As well as gardaí working on the case, he pointed out that the HSE has taken out a High Court injunction in relation to the possible re-use or spread or sharing of any personal health information, while working with social media platforms to prevent this.
"There is a nervousness, we recognise how serious this issue is and people should be reassured that the Government and the State is doing all that it can to protect their personal data here," he said.
"We can't give any guarantees as to what the criminals will do on the dark web. What we can do is reassure people that every possible step is being taken by this Government and the authorities here to manage the fallout from this.
"Our core priority now is to get the systems back up and running so that we can see the full resumption of services to Irish patients and the gardaí, the National Cyber Security Centre, the National Cyber Crime Bureau, working with all of our international partners, are doing all that they can now to manage the consequences of any such data release which we hope doesn't happen but unfortunately we're not in a position to guarantee that it won't."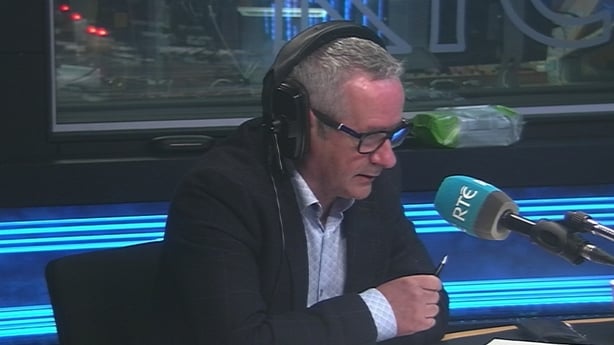 Also speaking on RTÉ's This Week, the Chief Executive of the HSE said that while progress is being made, the disruption to healthcare services from the cyber attack will last weeks rather than days.
Paul Reid said there has been steady progress over the weekend, and a decryption tool has helped with the process.
Mr Reid said work is now under way on "assessing each of those national systems we want to restore, which ones we have to rebuild, which ones we may have to remove and certainly the decryption process helps us in that."
Mr Reid said good progress has been made "particularly in some of the national systems, like the imaging system which would support scans, MRIs and X-rays".
"You will probably see some hospitals having access to some of the national systems, including patients administration system, but it is a slower process, throughout next week and over the next few weeks as well," he added.
Mr Reid said there is "a high risk" that the criminals behind the cyber attack will release data from the HSE systems tomorrow, as they have threatened to do.
Mr Reid said they are "very focused on doing everything we possibly can to constrain the impact" adding that "obviously we'll be talking with the Data Protection Commissioner should data be published".
"We are doing everything we possibly can across a range of initiatives, but it is a high risk," he added.
Mr Reid said the High Court injunction to stop the publication and sharing of any data, secured by the HSE earlier in the week, is an important and very strong order.
He said "for persons known or unknown, it does make it ultimately a criminal offence for sharing of information or putting it on a platform, or indeed redistributing information."
However he said the HSE is "well aware that it may not have an impact in terms of the criminals involved".
Mr Reid said the HSE is working very closely with the social media companies separate to the court order.
He said "they are working strongly with us to scan" adding the HSE has also deployed a company to scan for any data that is released.