The HSE has developed and tested a new version of the decryption tool and this is now being deployed across the core network.
Some systems are starting to come back, including the National Integrated Medical Imaging System, used for radiology and cardiology. This is up and running in Beaumont Hospital.
A new HSE crisis co-ordination centre has also begun operating in Citywest this morning.
Meanwhile, a junior minister has said that a number of agencies are continue to work to restore the Health Service Executive's IT system and that "no effort is being spared in trying to deal with this".
Speaking on RTÉ's Saturday with Katie Hannon programme, Niall Collins said the positive and robust move to get a court order to prevent stolen HSE data being distributed was welcome.
However, the Fianna Fáil TD said that the Government needs to have a stepped-up public awareness campaign to highlight to people what could transpire if data is leaked online.
The Minister of State for Further Education and Skills said that the Government is responsible for this and is dealing with this across a number of agencies, by what he termed "a structured approach".
He said there is a concern for anyone that their personal data is sold on.
In relation to the possibility of future legal actions arising from the situation, he said that "where people feel they are being wronged, that is their legal entitlement".
Speaking on the same programme, Sinn Féin health spokesperson David Cullinane said that an IT modernisation programme that is fit-for-purpose needs to be introduced across the health service to upgrade equipment alongside systems, while strengthening cyber security.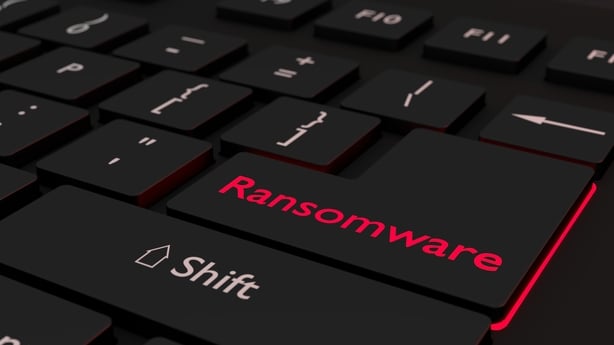 He said that "if criminal gangs can penetrate our health services and almost bring it to our knees... obviously something needs to be done about that".
The co-leader of the Social Democrats, Róisín Shortall, told the programme that "there is no doubt care will be delayed" as a result of the cyber attack and there will be implications as a result of that.
She said that priority needs to be to get the system up and running as soon as possible after which the "big concern" then is that the stolen data is going to be shared.
The vice president of the Irish Hospital Consultants Association has said that voluntary hospitals have been able to respond better than HSE hospitals to the cyber attack and that less centralisation of data in the future may help prevent such an extensive impact.
Speaking on RTÉ's Saturday with Katie Hannon programme, Dr Gabriel Colleran said that the HSE needs to learn and improve from this incident and see that "where local hospitals are empowered and decision-making is devolved, people can respond better".
She said the centralisation of data and storage "makes us vulnerable" and that there is a need for more distributed independent storage and more local storage of data.
Dr Colleran also expressed concern about the overall impact on staff resilience.
---
Read more:
Latest coronavirus stories
---
She said they are very resilient staff but individual resilience "only lasts so long" adding that the Government need to put enough beds, staff and consultants and a fit-for-purpose system in place as the "current system is burning us out".
Dr Colleran said the last eight days have been the most difficult she has ever experienced in the HSE, as the cyber attack impacts on the safety and quality of care provided.
Speaking on RTÉ's Saturday with Katie Hannon programme, Dr Gabrielle Colleran said that since last Friday all computers have been disconnected, with no working phones and patients arriving for appointments.
She said using manual workarounds means the HSE has to ramp down scheduled care to dedicate resources to emergency care.
"The reality is it is not the safe, high-quality service we want to provide, and it is much slower," Dr Colleran said, adding that there are 883,000 people on waiting lists urgently waiting to be seen, and that this will be impacted by the slowdown.
"It is extremely challenging," she said.
However Dr Colleran advised anyone with symptoms of stroke or heart problems to continue to attend emergency departments, saying that hospitals are "doing everything they can to provide safe, high quality care".
She said that doctors were left "trying to piece together the pictures of the clinical puzzle from conversations with each other".
"All the quality and safety processes embedded into the system that are based around [patient] records were suddenly taken from us," she said, adding that lab tests are now taking six to ten times longer to turn around.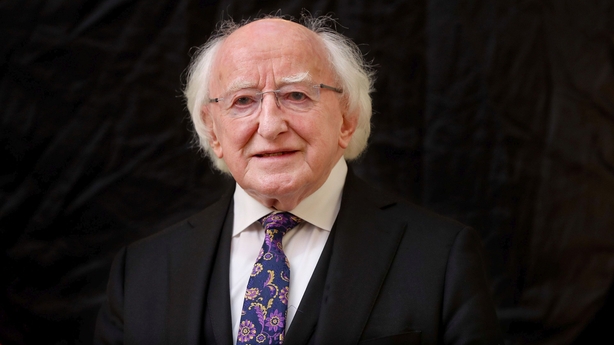 President says 'appalling' cyber attack highlights interdependence
President Michael D Higgins has said the cyber attack on the Health Service Executive is "a crime of an extraordinary impact" that has caused suffering to the most vulnerable and dependent people.
President Higgins said that the "appalling cyber attack" shows how dependent people are on each other.
Speaking on RTÉ's Brendan O'Connor programme, the President said "my heart has gone out to those people who have appointments re-scheduled" as a result of the cyber attack.
He said that the attack was brought on the health service on top of the Covid-19 response and just as it was getting back to the point where people were looking forward to the resumption of normal appointments.
President Higgins said that it is important that Irish people learn from what they have been through in the pandemic.
He said Covid-19 has highlighted the huge differences in relation to the participation of different parts of society and the absence of social justice, and that it has taught people which kind of work is most essential, as well as about the different degrees of vulnerability and how people are so dependent on each other.
President Higgins said that as society reopens he is looking forward to getting out to see more people across the country.
He said that there are so many sections of the population who have had it hard during the lockdowns, from those with a small family business to those in the hospitality sector.
He said he wished them well as they seek to "get back to what was a precarious activity" even before the pandemic.
Gardaí warn over ransomware attacks
Advice on preventing ransomware attacks:

Det Chief Supt Cleary, GNCCB gives advice on preventing becoming a victim of ransomware.

If you have been a victim of a ransomware attack, please report it to your local Garda station.

For more information visit https://t.co/CrimxAGog1 pic.twitter.com/r4FEhIsbld

— Garda Info (@gardainfo) May 22, 2021
Meanwhile, An Garda Síochána has said it encourages people who have reason to suspect they are victims of cyber related crime, particularly the recent criminal cyber-attack of the HSE, to make a report at their local garda station.
Gardaí said it has not yet been confirmed that personal data have been circulated after the attack on the HSE, but said it is probable that they have.
They said: "In general, our crime prevention advice has been and remains - if you are contacted by persons stating that they have your personal details and/or looking for bank account details you should not engage or provide any personal information.
"An Garda Síochána is encouraging people to report suspected breaches of personal data, which will be examined by specialist investigators. Such reports will be handled in a sensitive manner."