One of Ireland's oldest traditions has been celebrated for another year, despite the ongoing Covid-19 restrictions.
A handful of people gathered for the lighting of the Bealtaine Fire at the sacred ceremonial site of the Hill of Uisneach in Co Westmeath last night.
The fire is traditionally seen as a symbol of the re-birth of the land after the long winter months.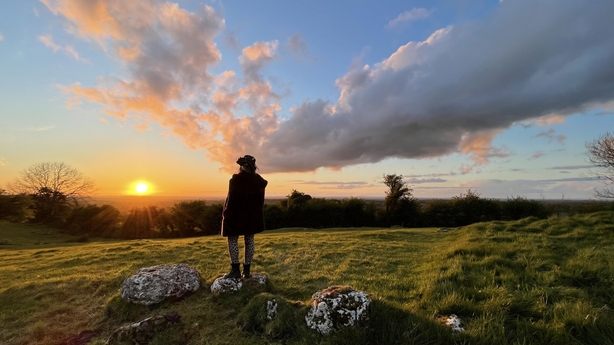 In ancient times, a great assembly would gather on the hill to witness the fire being lit by the High King of Ireland.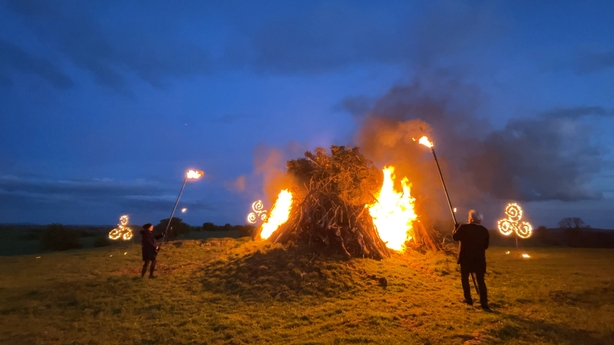 Marty Mulligan, one of a number of Uisneach guides in attendance last night, explained: "The fire is a signal that it's summertime. Winter is gone and the dark times are over. This is the light time of the year.
"Where I'm standing now, someone else stood saying the same thing 5,000 years ago. Back then, people didn't have clocks, phones or watches. They needed to know the seasons and the fire was the signal for the changing season."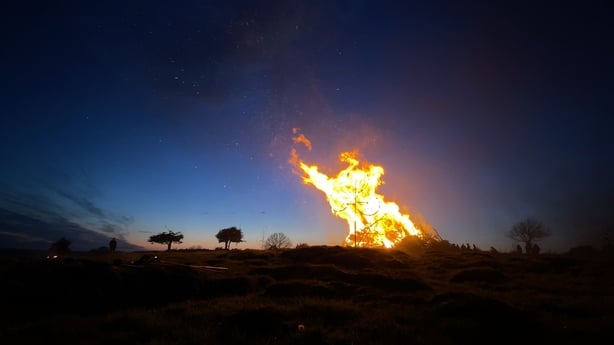 According to event organisers, last night's Bealtaine Fire celebrated the theme of 'unity'.
David Clarke, Keeper of the Hill, said: "Unity and hope are the important messages coming from this year's Bealtaine Fire. Hopefully we are coming out of lockdown and summer brings a much brighter future. We are celebrating keeping each other safe, as well as remembering those we have lost over the past year."
The Bealtaine Festival, an event usually attended by thousands of people, was revived on the Hill of Uisneach twelve years ago.
Members of the the public were not allowed to attend last night's event, although it was livestreamed to audiences around the world.
Mr Clarke added: "There's a huge international audience. We saw that with last year's event, which was also livestreamed. A lot of people around the world wait with anticipation for the lighting of the fire - the welcoming in of the light half of the year."