Two young divers have enjoyed a memorable encounter with Dusty the bottlenose dolphin off the west Clare coast.
Sisters Jessica and Jennifer Smith were on a shore dive near Miltown Malbay with the Burren Sub Aqua Club when they were joined by the dolphin.
Camera footage shows Dusty swimming among the divers and appearing to interact with them.
Saturday's dive was the club's first since the easing of Covid-19 restrictions.
17-year-old Jessica said: "We were in the water for around 50 minutes and she was with us the whole time. She followed us right to the shore at the end. It was amazing to see how enthusiastic and curious she was to swim with us."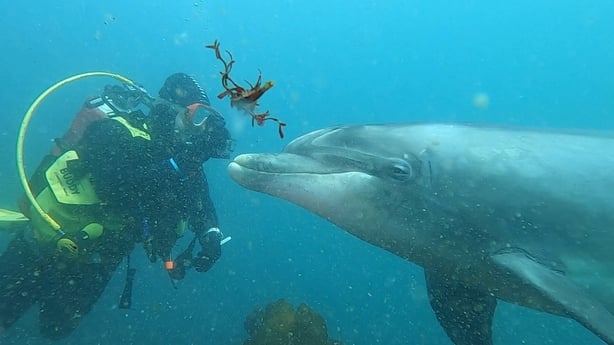 Dusty has been resident around the Co Clare coast for more than 20 years.
She is known to have no fear of humans and can actively seek out swimmers.
Some people have reported aggressive encounters and the Irish Whale and Dolphin Group has previously advised members of the public not to attempt to swim with her.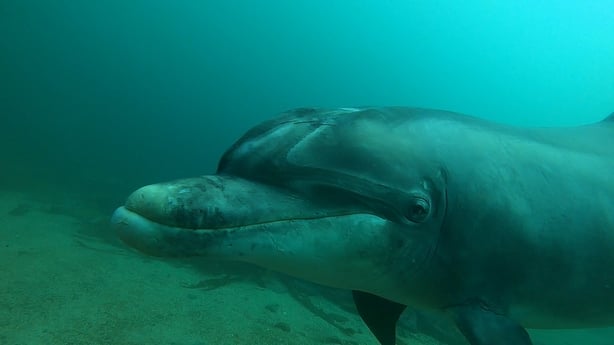 But for the Smith sisters, Saturday afternoon's chance encounter was truly memorable.
18-year-old Jennifer explained: "It was especially amazing after the year we have had. I have just finished my first year at college, studying from home, while Jessica is doing her Leaving Cert. So swimming with Dusty was a pretty amazing break from it all."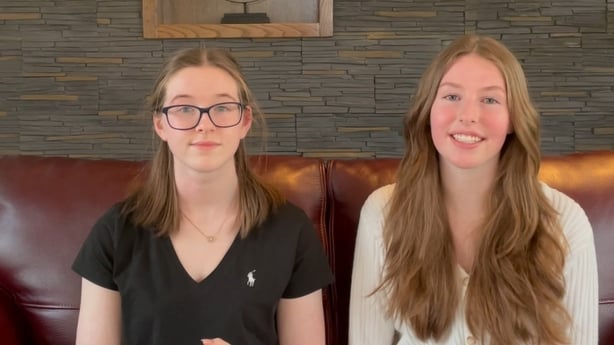 Jennifer and Jessica's father, Finbar Smith, was also a member of the diving party.
He said: "All eight of us were buzzing after the dive. I had never seen anything like it after 25 years of diving. Nothing else has been talked about in our house since it happened!"