With outdoor activities set to be "the theme of the summer" according to the Taoiseach, one pastime is already enjoying a resurgence.
Skateboarding has become increasingly popular during the pandemic, but it's not just the stereotype young, male skateboarder who is behind the boom.
There has been a big increase in women taking up the sport, with one Irish skate crew seeing a surge in numbers.
'Skate Birds' has grown rapidly over the past year, attracting a range of people with its message of "diversity and social equity".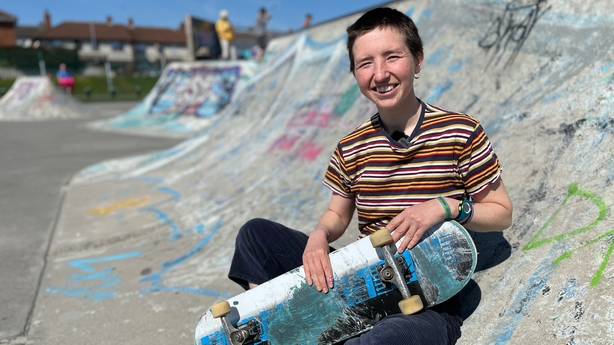 Swords skater Jesse Donnelly, 23, is one of the group's most active members.
She said: "Our WhatsApp group alone started with around ten people. Then suddenly we had 40. And now we have over 100 people. We're just a group of people who skate together, film each other and encourage each other.
"The majority are women. We also have non-binary and trans people. We're just really pushing the idea of making skateboarding a safe space."
Jesse, who says she has "always been on wheels", recalls getting her first skateboard as a child.
"But I didn't really know any women skaters until I was 15. Until then, I was just skating with boys and men. But now I mostly skate with women, so, there's been a huge switch.
"I know girls skating all over Dublin now. I have made friends in Belfast, Galway and Limerick. There's even a small scene out in Longford and it's such a nice community."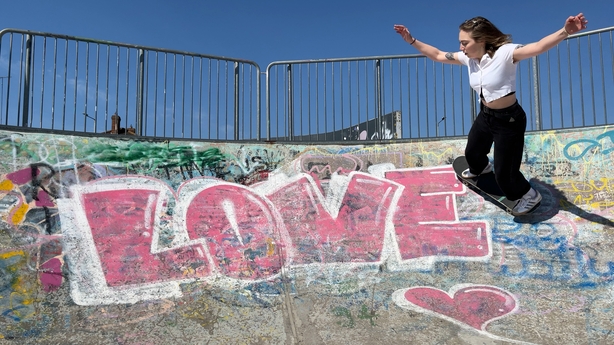 Lisa Roth, 23, moved to Ireland from Germany in 2019.
While Lisa had skated in her homeland, she "was about to stop" as she began life in Dublin.
She said: "I was new here. I didn't know anyone at the skate park and I wasn't confident enough to go alone there and skate. It can be really intimidating. But then one girl from work saw me with a skateboard and she told me about Skate Birds. I was so nervous but then I met them and it felt like we had been friends for ages.
"You have to realise that when you are learning to skate, it can be intimidating. And when you are a woman, or trans, or non-binary it is very intimidating. You feel like you are being watched and judged.
"But with Skate Birds, it doesn't matter if you are good or not, it's just about the fun. Nowadays you can go to a skate park and see little girls doing their first ever "ollies". The expressions on their faces are so insane! We are all supporting and motivating each other, and that's really nice."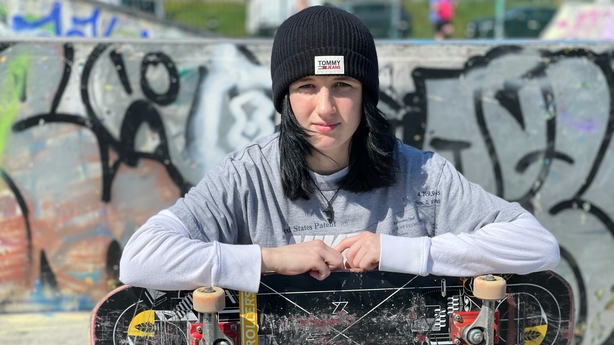 Social media platforms such as TikTok, Instagram and YouTube are also driving the increased visibility of women skating.
Jess Byrne, 18, is known as one of the best skaters in the Skate Birds group.
She is sponsored by a German company who spotted her prowess on Instagram.
"It's a company in Berlin. They send me boards and I have to post a clip once a week. We film each other and that's how word gets out.
"Since the parks have reopened, I have really been trying to get out more. For me, skating is an escape. It's really nice to have something you can just go to and not worry about anything else."
Meanwhile, skateboarding is expected to receive a further boost when the sport makes its debut at the Olympics in Tokyo this summer.
Jesse Donnelly said: "I never expected this growth. For a while it did feel like this was such a small community and now it feels huge. Anybody can join us. We are just like - yeh, you're a Skate Bird now."