The Citizens' Assembly has recommended that Article 41.2 of the Constitution - the so-called "women's place in the home clause" - be deleted and replaced.
It is one of 45 recommendations on Gender Equality announced today that will be sent to Government.
Due to Covid-19, this is the first Citizens' Assembly which has done most of its work online.
Ninety-nine citizens from around the country, led by Chairperson Dr Catherine Day, were asked to consider all aspects of gender equality in Ireland.
Following their work online over the past year, the assembly has published agreed recommendations.
They include deleting and replacing the so-called "women's place in the home clause", Article 41.2 of the Constitution with language that is not gender specific - obliging the State to take reasonable measures to support care within the home and wider community.
The citizens also recommend amending Article 41, which recognises the family as the natural and fundamental unit group of society as a moral institution.
The assembly says the family should not be limited to the marital family.It also suggests inserting a new clause into Article 40, which centres on Fundamental Rights to refer explicitly to gender equality and non-discrimination.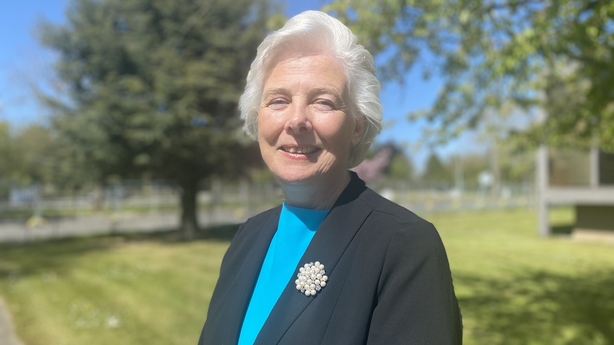 When it comes to carers, the last year has shone a light on those who work in the role and those being cared for in the community.
The assembly has called on the Government to improve terms and conditions for those in paid employment as carers, including access to pensions.
It recommends a choice in care and independence for older persons and persons with disabilities, and changes to Carer's Allowance, respite, and pensions for family carers.
Government, it says, needs to make special efforts to improve the visibility of men performing caring roles.
In recent months, the assembly examined the issue of domestic, sexual and gender-based violence.
It says gender power dynamics, consent and domestic, sexual and gender-based violence be covered within the revised Relationships and Sexuality curriculum.
It suggests the appointment of a Victims/Survivors Commissioner as an independent advocate and voice for victims/survivors.
On the question of leadership and politics, the assembly has recommended the introduction of maternity leave for all elected representatives.
It has called for the minimum wage to be increased to align it with the living wage by 2025.
It wants targets set in legislation to reduce the hourly gender pay gap to 9% by 2025 and 4% by 2030 - with a view to eliminating it by 2035.
It has also called for a fully individualised social protection system to reflect the diversity of today's lives, and to promote an equal division of paid work and care.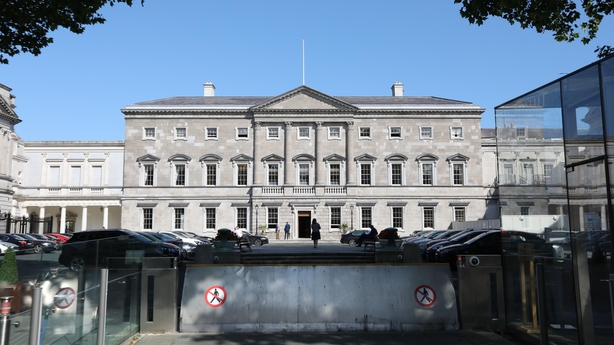 On technology and social media companies, it says the companies in question need to be held to account regarding online content that constitutes sexual harassment, bullying, stalking, sexually violent or abusive content.
On childcare, the assembly has called for a publicly funded, accessible and regulated model of childcare over the next decade.
It also recommends that the State increase its share of GDP spent on childcare, from the current 0.37% of GDP to at least 1% by no later than 2030.
Paid leave for parents should cover the first year of a child's life, be non-transferable, provide lone parents with the same total leave period as a couple and be incentivised by increasing payment levels to encourage increased take up it says.
None of the recommendations by the Citizens' Assembly can be implemented without the commitment of Government.
Therefore, the assembly has requested that a statutory body for gender equality be established and adequately funded under a cabinet minister who is charged with cross government co-ordination.
Dr Day has said the recommendations call for big changes that can make Ireland a better and more gender equal place to live for everyone.
Speaking on RTÉ's Saturday with Katie Hannon programme, Dr Day said Assembly members wanted to shape a post-Covid Ireland and to make it different by placing more value on the issue of care.
She said that its recommendation that that the so called 'women's place in the home clause' be deleted was because it was deemed to be outdated.
Dr Day said it recommends it be replaced "with strong language that places an obligation on the State to support care in the home and in the community".
She said there was intense debate by the Citizens Assembly around gender quotas in elections - with three quarter of members supporting change.
She said that they want to see change now ad think the pace of change is too slow and a lot of public bodies are not representative of our society, with not enough women represented.
Speaking on the same programme, the director of the National Women's Council of Ireland said the Assembly has done an enormous service for Irish women, and made "groundbreaking recommendations".
Orla O'Connor said that these recommendations "send a strong and clear signal to government that women's equality needs to be at the centre of our institutions".
She said that along with a referendum in early 2022, the government needs to move more quickly on other recommendations, particularly on public childcare and on a universal pension for all to end discrimination against women.