The Society of St Vincent de Paul have joined calls by the Union of Students in Ireland to reform the SUSI grant scheme ahead of a full return to college.
The funding model has been described as "not fit for purpose" and no longer in line with the cost of living.
Dylan O'Halloran is a First Year Medical student at NUI Galway and one of the first in his family to go to third-level. He gets his fees paid by SUSI along with a maintenance grant of €140 a month.
"SUSI is really important for students in this country. There are so many low-income families excluded from higher education and the support means they can afford things that otherwise they wouldn't be able to"
However, Dylan almost lost his grant when he switched courses.
"I was studying Bio-Medical Science and here in NUI Galway you're allowed to switch to First Med and when I tried to do this my application was rejected.
"They didn't understand where I was coming from, and it took for me getting the college to contact them on my behalf to get my application accepted. For those few months where my application wasn't accepted I had no funds and a lot of extra stress"
Padraic Toomey is President of NUI Galway Students' Union said: "There's really a lot of hurdles when we talk about SUSI. The income thresholds are all over the place.
"They don't follow the cost of living anywhere since these rates were first designated. There are huge gaps when we talk about single parents, families that are now estranged, students who are suffering because they can't get SUSI and they can't get to college "
"Realistically we shouldn't have fees at all but at least we should have a system that funds those students that really need support. We need to have progression with the thresholds all the way up to the top.
"If say you're €50 over any threshold you should not be losing out because of that tiny margin".
He said students who are working should not be penalised because their earnings put them over the threshold.
This can be a disincentive for them not to work and the Students' Union at NUI Galway is calling for a better system whereby students can be adequately supported by SUSI while continuing to save.
He also called for the availability of grants for part-time students.
"It's not with the cost of living at all. Students are paying huge amounts of money for everything from laptops to accommodation and just keeping themselves fed. Rent has gone way up in Galway, Dublin, Limerick".
Skateboarders Luke Walsh and his brother Sam are studying Zoology and Science at NUI Galway. They only qualified for SUSI grants once both were attending college and the margin was very tight.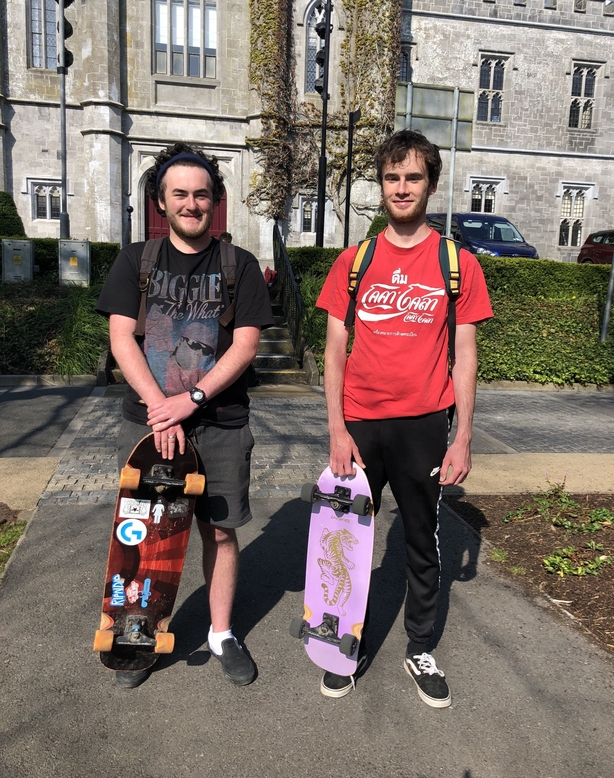 Luke says they could not have gone to college without it. "We're from Connemara and getting help to pay accommodation was the main thing. But we still have to work in the summer to afford the extra bits and pieces"
His brother Sam says the process of reapplying for SUSI every year creates a lot of unnecessary stress for students.
"We are re-applying for it again this year now and it's a case of having to go through it all again. It's a very complicated process having to go through the application. It's not a simple matter of renewing. You have to do everything again from the start"
TJ Beatty is a member of the Education Committee of St Vincent de Paul in Galway and says the numbers seeking financial assistance to afford college has increased significantly.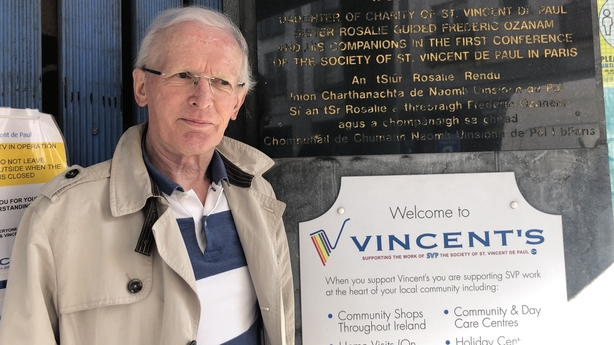 "SUSI is no longer fit for purpose. It will cover education costs to a certain degree but it won't provide all the money required to stay in college and that's where SVP comes in.
"Last year alone we had 800 applications for our education bursary scheme and another 2,000 at local level. A lot of them will still get SUSI but it's simply not enough money to cover all their costs. We look at requests for help on a case-by-case basis and our assistance ranges from providing laptops for some students and awarding up to 5,000 euros for those in greatest financial need.
"Over the last year the Covid restrictions has seen students working from home and trying to access online courses. Sometimes there are three or more people in a house sharing one laptop and you'll see students trying to access their lectures on a phone.
"It's just not suitable and we try to help people with the cost of fees, accommodation, transport, books and material. When someone from a disadvantaged background beats the odds and gets a place in college, financial barriers should not be put in their way.
"Our education system should ensure the very best outcomes for everyone, regardless of family income"
The SUSI Student Grant Scheme was set up in 2012 and helps over 70,000 students access third level education annually.
A review of the scheme is under way and a final report will be presented to Minister for Further and Higher Education Simon Harris in the autumn.