A Forbes article about Irish tech billionaires Patrick and John Collison has been removed from the US publication's website after being denounced as "defamatory and ill advised" for its description of Limerick, where the brothers went to school.
The profile, by contributor Stephen McBride, introduced it as "stab city" and continued: "Many folks think Ireland is all rolling green hills and five-star golf courses. But in the middle of the Irish countryside is a city called Limerick known as the 'murder capital' of Europe."
RTÉ business journalist, and Limerick native, Petula Martyn, tweeted her disappointment at the article last night and Patrick Collison replied: "Not only mistaken about Limerick but the idea of 'overcoming' anything is crazy. We are who we are *because* we grew up where we did."
His brother John described the article as "daft".
The Collison brothers grew up in Dromineer, Co Tipperary and went to secondary school in Castletroy College in Limerick. In 2005, Patrick Collison won the BT Young Scientist and Technology Exhibition at the age of 16.
Mayor of Limerick, Michael Collins, denounced it as "defamatory and ill advised". He said he was glad to see that Forbes had removed the article.
"Well done to all proud Limerick people for standing up against gutter journalism," he said on Twitter.
Patrick O'Donovan, Minister for the Office of Public Works and Flood Relief and TD for Limerick County, said: "As a representative of the Government here in Limerick, I am calling on Forbes and Stephen McBride to immediately apologise to the people of Limerick for the insult and hurt caused by the article published.
"I am calling on them to come to Limerick where I will gladly set the record straight in respect of what our county and city has to offer as opposed to what your work of fiction depicts. Please let me know when suits to visit."
Fellow Limerick TD Niall Collins, who is Minister of State at the Department of Higher Education, said the article was a "disgraceful description of Limerick, home to so many fine and decent people … also home to so many high end multinational companies".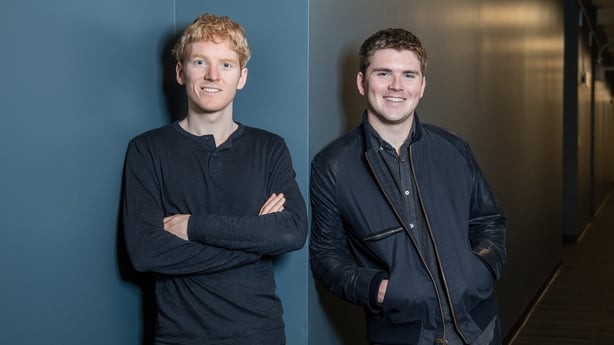 Minister for Public Expenditure and Cork South Central TD, Michael McGrath, said he was glad Forbes had removed the "offensive, ill informed and misleading article".
He said on Twitter: "Its characterisation of Limerick could not be more wrong and is blind to the damage such a depiction can do. Limerick is a city on the march. A fabulous city with great people."
Ireland's US Embassy showed its support for the city by simply tweeting the word "Limerick" with a green love heart and some local photographs.
Limerick ?? pic.twitter.com/kqul0pNLt9

— Embassy of Ireland USA (@IrelandEmbUSA) April 9, 2021
Stripe, the online payments firm founded by Patrick and John Collison, last month revealed it is to create at least 1,000 new jobs here over the next five years.
The announcement came as Stripe raised $600m in fresh funding that will be invested into its European operations, particularly its Dublin office, as well as its global payments and treasury network.