Five additional walk-in test centres for people who do not have symptoms of Covid-19 are opening from tomorrow.
The location of each centre has been revealed by Minister for Health Stephen Donnelly in a post on Twitter this evening.
They are as follows:
Cumann Naomh Peregrine, Blakestown Rd, Mulhuddart, Dublin 15 (10 to 16 April, 11pm to 7pm)
Ballyfermot Sports Complex, 33-39 Gurteen Road, Redcowfarm, Dublin 10 (10 to 16 April, 11pm to 7pm)
Crumlin GAA, Club House, Park Crescent, (10 to 16 April, 11pm to 7pm)
St Joseph's Hospital, Mulgrave St, Limerick City (10 to 15 April, 11pm to 7pm)
WIT College Street Campus, Cork Road, Waterford City (10 to 16 April, 11pm to 7pm)
The opening hours of the walk-in test centre in Finglas is being extended until Sunday.
People can use the free, walk-in testing services if they do not have symptoms but would like to be tested, have not tested positive for Covid-19 in the past six months, live within 5km of the test centre, and are aged 16 or over.
---
Read more:
Latest coronavirus stories
---
One HSE public health specialist has said it is hoped the opening of more walk-in test centres will help to continue driving down the numbers of new cases.
HSE South East Director of Public Health Dr Carmel Mullaney said they are encouraging people who are asymptomatic to show up at the various centres.
She was speaking at a temporary centre in Waterford City, which is due to come into operation tomorrow.
"I think it's a fantastic opportunity for the local population, in the city and environs, to come and avail of the opportunity to be tested. You don't need an appointment, you can just show up, so it's quite different to the usual testing centre," Dr Mullaney said.
"It is intended for people who don't have symptoms. People who have symptoms should still phone their GP and make an appointment through that route, but anyone else who is concerned about covid for whatever reason can come and have a test here."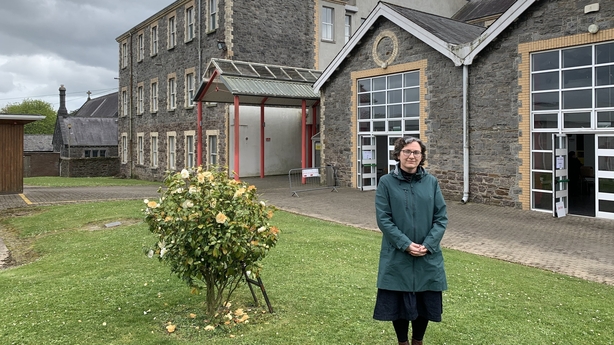 Numbers of new cases have been low in Waterford in recent weeks, following a heavy spike in January, but Dr Mullaney pointed out that there are still cases turning up, particularly in the city and surrounding areas.
They hope to see between 200 and 300 people per day at the Waterford centre, and said they will look at the outcome of the testing in the coming days and assess whether its schedule needs to be extended.
In relation to people with symptoms showing up for testing at other walk-in centres around the country, she said that they are not concerned about the potential for spread at the facilities themselves.
"The way testing centres are set up, we always assume that people who come for testing can be infectious, people who are actually positive show up at testing centres.
"They're set up to cater for that, to ensure that there's no spread at the centres, that people are distanced, people are masked, precautions are taken to prevent that happening."
Separately, children who are accompanied by a parent or guardian can be tested at the walk-in centre on the at the grounds of St Joseph's Health Campus, Mulgrave Street in Limerick city.