Can we trust them?
It's a slippery question weighing on both Fianna Fáil and Fine Gael parties, and their TDs and Senators, as two Seanad by-elections loom large.
On the face of it, the two big government parties should win a seat each because of an electoral pact negotiated by Taoiseach Micheál Martin and Tánaiste Leo Varadkar.
Under its terms, Fianna Fáil's former Senator, Gerry Horkan, will contest the Industrial and Commercial panel, while Fine Gael's former Senator, Maria Byrne, will do electoral battle in the Agriculture panel.
Crucially, each party has agreed to vote for the other's candidate.
It sounds like a win-win scenario - but will it prove to be?
After all, it was only last July that Fine Gael TD for Louth Fergus O'Dowd expected to become the Leas [deputy] Ceann Comhairle of the Dáil - given that he was the agreed government candidate.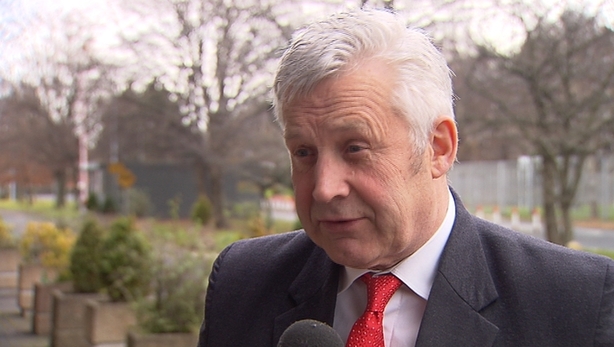 In the event, however, he received only 74 votes from government members out of the available 84.
It's widely suspected that both Fianna Fáil and Green TDs didn't vote the way they were supposed to in that secret ballot.
The result: Independent deputy, Catherine Connolly, pipped him for the post.
Adding to the spice is the fact that the two Seanad by-elections take place on the same day.
This means it's not possible, for example, for Fine Gael to know in advance that Fianna Fáil TDs and Senators will actually back their candidate. And vice versa.
Had the by-elections been held on successive days - both sides would have had absolute certainty for the second vote if the pact was working. Not so now.
That's where the question of trust comes in.
I decided to try and throw some light on this pressing question by polling TDs and Senators from both Fianna Fáil and Fine Gael.
Ministers of State, backbench TDs, and Senators from both parties were asked if they would abide by the pact and support the other party's candidates.
Of the 30 Fine Gael TDs and Senators who replied, from a possible electorate of 44, every single one said they will back the deal.
Dublin Fingal TD Alan Farrell told me he was "very happy" to support the Fianna Fáil candidate as part of the "... reciprocal arrangement with our partners in government."
Senator Mary Seery-Kearney said: "I'm voting for Gerry Horkan as the FF candidate as part of the pact supporting our excellent candidate, Maria Byrne."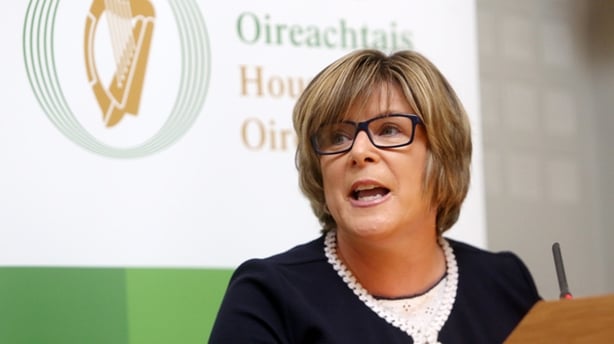 So, what about Fianna Fáil?
Of the 29 FF TDs and Senators who replied, from a possible electorate of 50, every single one also said they'd vote No.1 for Byrne.
Minister of State Mary Butler told me: "I will be supporting Maria Byrne and happy to be on the record."
Senator Ned O'Sullivan put it succinctly: "Yes, I will Paul. 100%."
So that's 59 TDs and Senators backing the deal, along with the 12 FF and FG full Cabinet ministers and, one would imagine, the vast majority of those who didn't reply to my poll. ( I didn't inquire of the Ceann Comhairle or Seanad Cathaoirleach - both FF. While they can vote, their day-job is to be above party politics.)
Shouldn't that guarantee the two seats for FF and FG? Maybe not.
One member of government rang me, rather than replying to my poll, and inquired with a significant degree of incredulity: "You don't really think they're going to tell you the truth?"
See - it's back to the trust issue again, because this is going to be an election decided by TDs and Senators in a secret ballot.
As such, it's possible to be a staunch defender of the deal in public - only to go and vote for another candidate in private without any fear of being caught by your party leadership.
So, what might be the motivation to sabotage a plan negotiated by the two leaders which is aimed at delivering equal electoral dividends?
One reason might be that a TD or Senator does not actually like their leader.
Such a person might then quite happily watch the deal go up in flames, knowing it would reflect badly on their boss.
There are a couple of other complicating factors in what's become an unusually fascinating contest.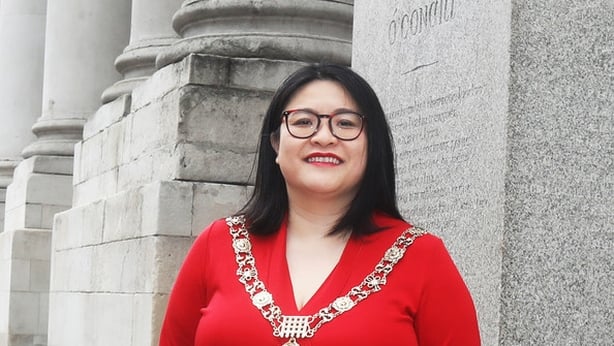 The Green Party Executive had decided that it would neither nominate a candidate, nor support any other candidate.
Yet, the party's chair, Hazel Chu, opted to stand anyway as an Independent.
Who will Green TDs and Senators back now?
The majority will probably support the FF and FG candidates - their colleagues in government - given that they opposed their party actively participating in the election.
But Hazel Chu's candidacy will most certainly peel-away some Green votes from Fianna Fáil's Gerry Horkan.
Then there is Sinn Féin which has decided not to field a candidate for either panel.
It has decided instead, to back Independent candidate Ian Marshall, a farmer with a Unionist background and a former Senator, for the Agriculture panel.
This is a direct threat, therefore, to Fine Gael's Maria Byrne.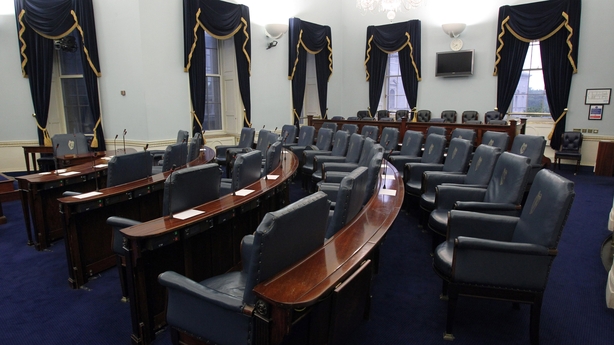 One Fianna Fáiler quipped this week that their party colleagues "... might find it easier to vote for a Unionist, than a blue-shirt".
A Fianna Fáil TD or Senator, who opposes the leadership, might think they could score two goals by backing Marshall: helping to defeat the Fine Gael candidate while also giving Micheál Martin a good kicking.
If such possibilities begin to feel real to Fine Gael, it could unnerve the parliamentary party into considering other options.
One of the candidates for the Industrial and Commercial panel, which FF Gerry Horkan is contesting, is businessman Bill Lawless.
He had previously served in the Seanad as a nominee of Taoiseach Enda Kenny, and consequently, would be considered Fine Gael gene-pool.
If Fine Gael does not believe that Fianna Fáil is going to abide by the pact - could they give Lawless a number one vote, rather than just a second preference?
This isn't such a completely fanciful scenario - Fergus O'Dowd's campaign for the Leas Ceann Comhairle role proved that people can't be taken solely on their word.
"We made a commitment. We should stick to it."
Could it be a case of once bitten, twice shy, for Fine Gael?
Or, might a Fine Gael TD or Senator back Lawless because they're tired of Leo Varadkar who delivered a poor general election result, in which the party lost 12 Dáil seats.
Mr Varadkar is also being investigated by gardaí amid claims he leaked a confidential Government document to a friend.
This election was triggered by the resignation of Fine Gael's Michael D'Arcy who left to join Irish Association of Investment Managers; and Sinn Féin's Elisha McCallion who resigned after her handling of a business grant.
The upcoming contest looks like it's going to be a rollercoaster.
Ballot papers will be issued on 7 April. The closing date for receipt of ballots is 21 April.
The campaign will effectively start on 30 March, when the Returning Officer is due to rule on the eligibility of the candidates.
In the eye of the political storm - Fine Gael and Fianna Fáil TDs and Senators and their electoral pact.
While there is more risk of vote slippage from the Fianna Fáil rather than the Fine Gael side, the two big government parties should take both seats.
Fianna Fáil Senator Erin McGreehan told me: "We made a commitment. We should stick to it."
Fine Gael Senator Barry Ward said to me: "It is important to abide by the agreement between the government parties."
Confidence in public. But maybe some doubts in private.
Welcome to the 2021 Seanad by-election campaign.